Kiper X JFT Ultra Lift provides the optimal support you need for your children's back while they are growing up. Throughout their schooling age, children's spines are the most delicate as they undergo rapid and critical development. Unfortunately, many children suffer from bad posture due to heavy school bags.
In 2019, we promote Kiper X JFT Ultra Lift to help children to dampen the weight over their shoulders, hence allowing a healthier and more comprehensive growth of the spines. With the notion that children's spines should be progressing without any restrictions, Kiper X JFT Ultra Lift makes the invisible helping hands to uplift your children's bags while they are away from your supervision.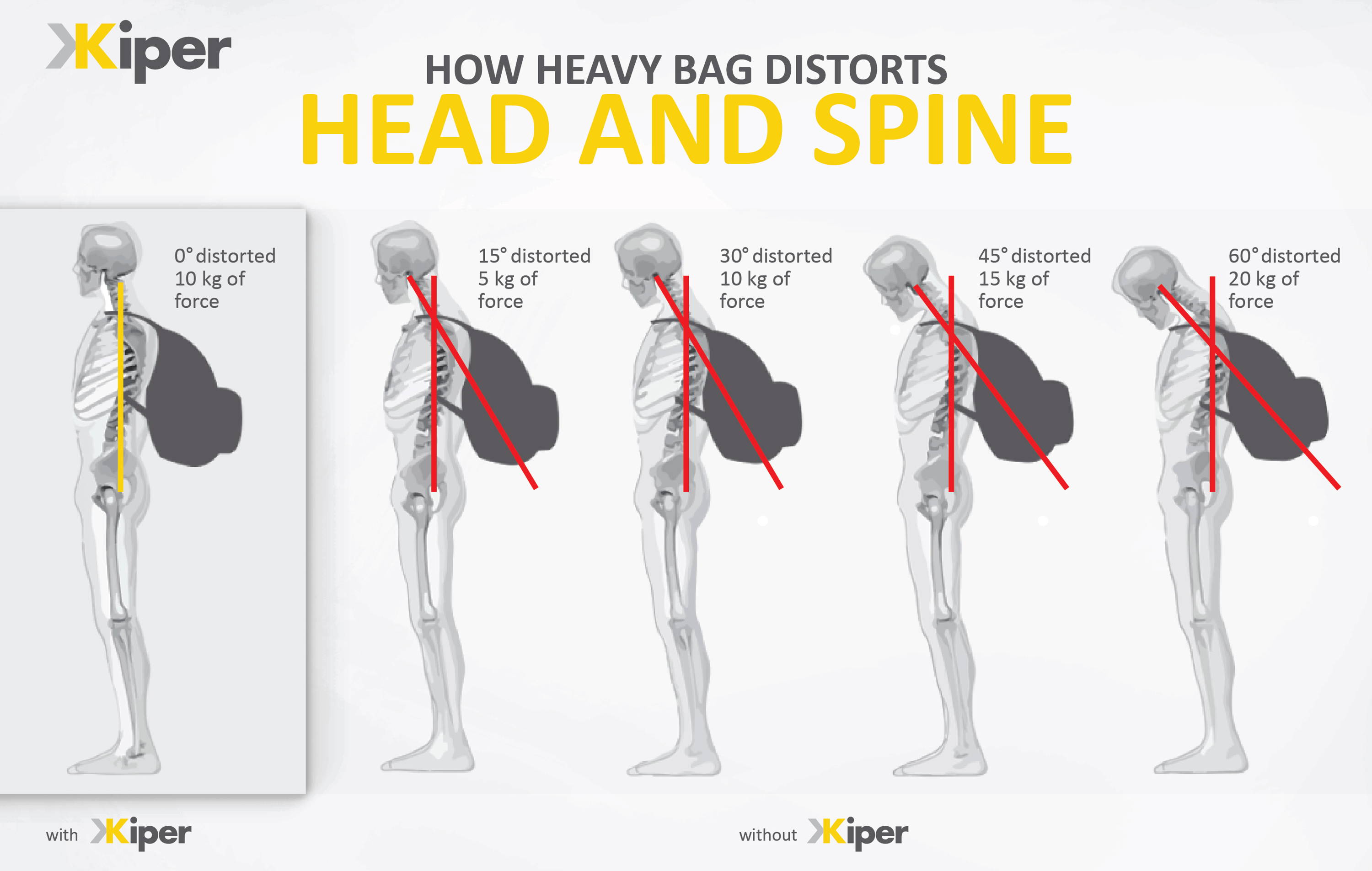 Our spine should be well taken care of without any burdening restrictions, Kiper effortlessly reduces your bag burden (pressure), preventing any fatigue and suppression that causes long term damage to our spine.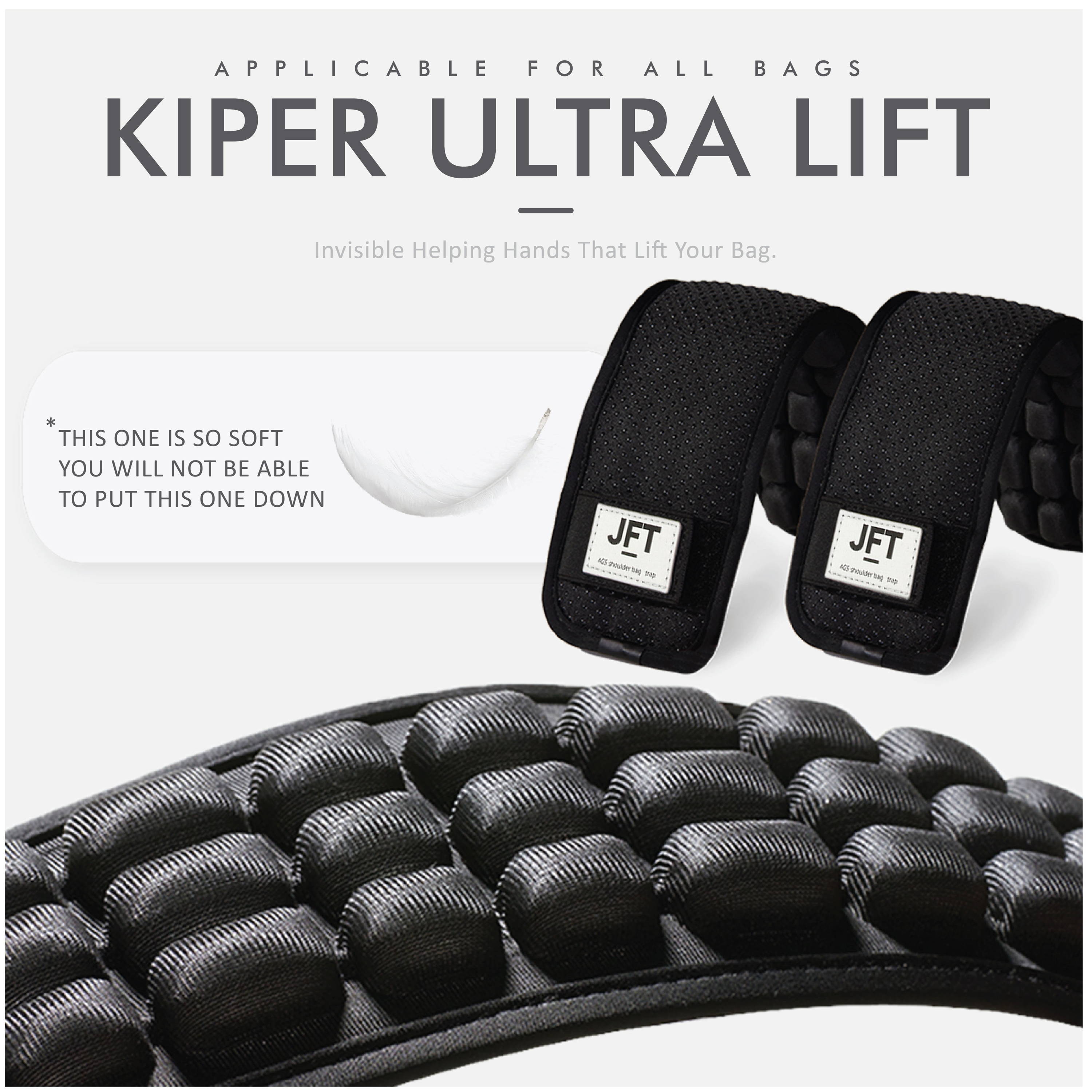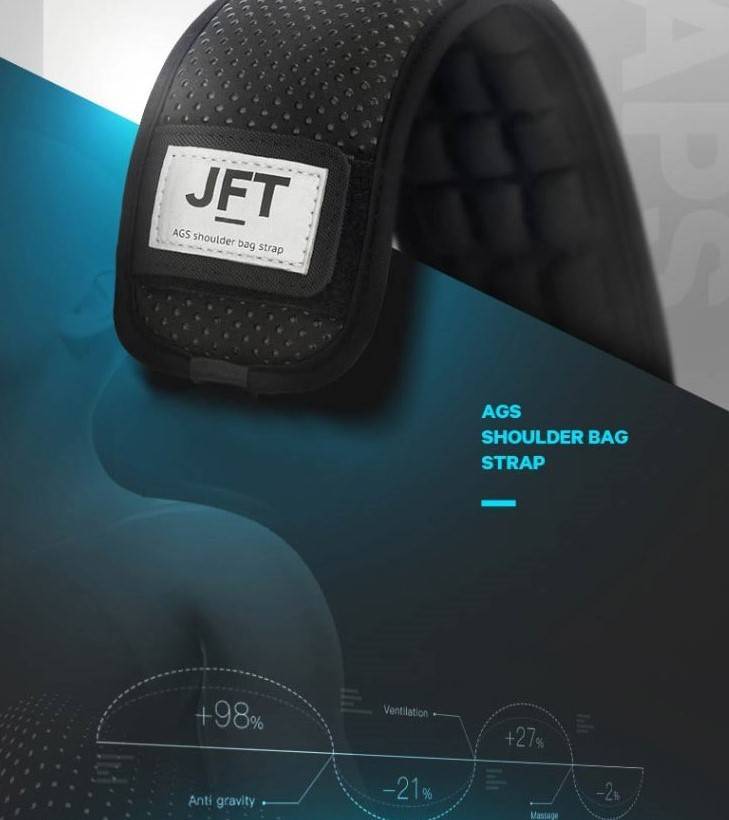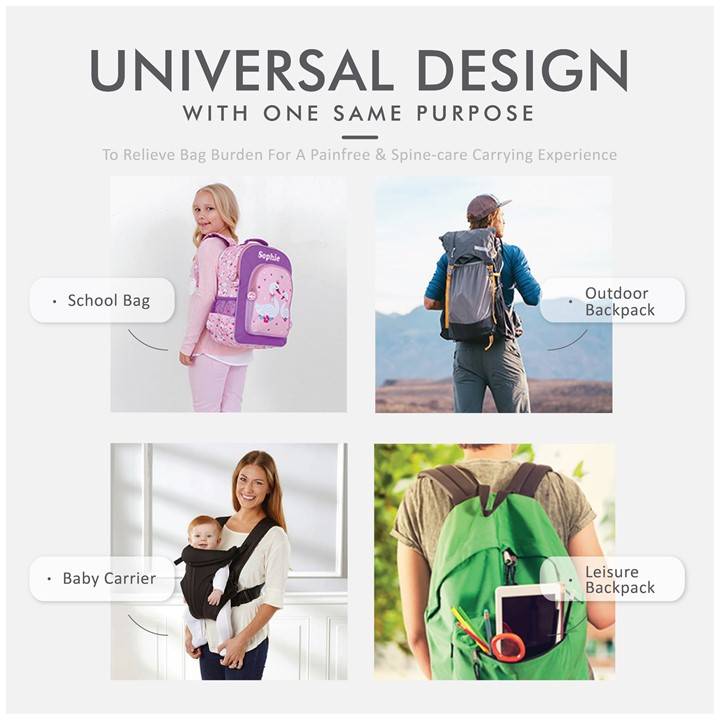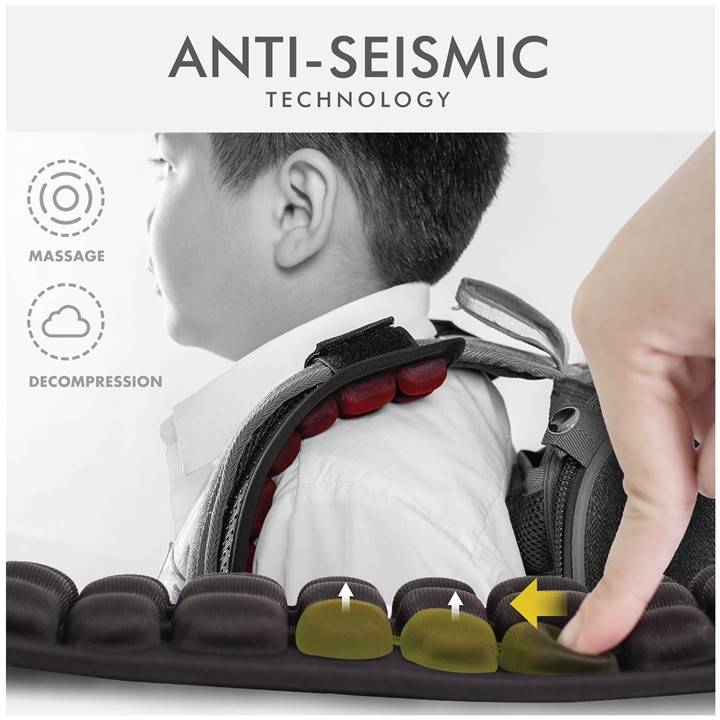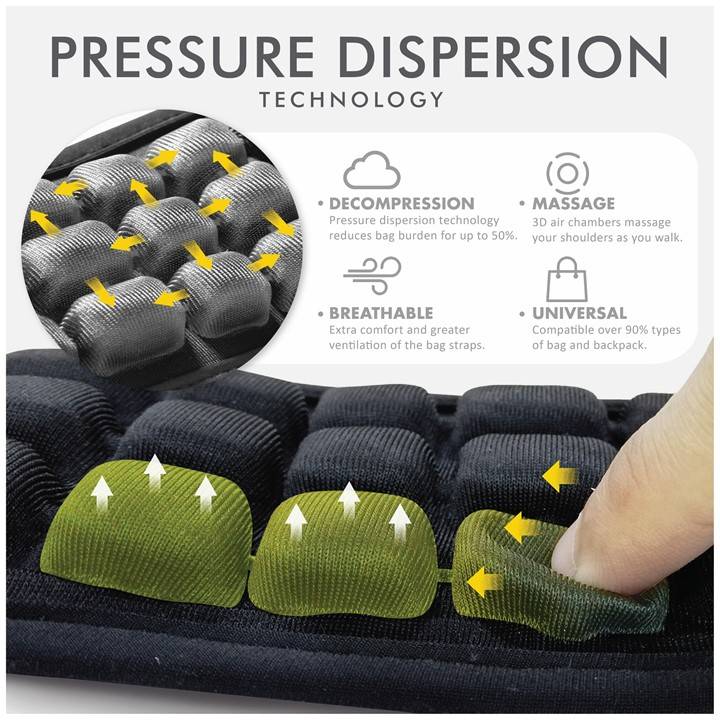 Decompression & Dispersion
- Pressure dispersion technology to reduce bag burden for up to 50%.
Massage Provided - 3D air chambers which massaging your shoulders while reducing the bag burden at the same time as you walk.
Breathable Material - Provide extra comfort and greater ventilation of the bag straps.
Universal Design - Compatible over 90% types of backpack.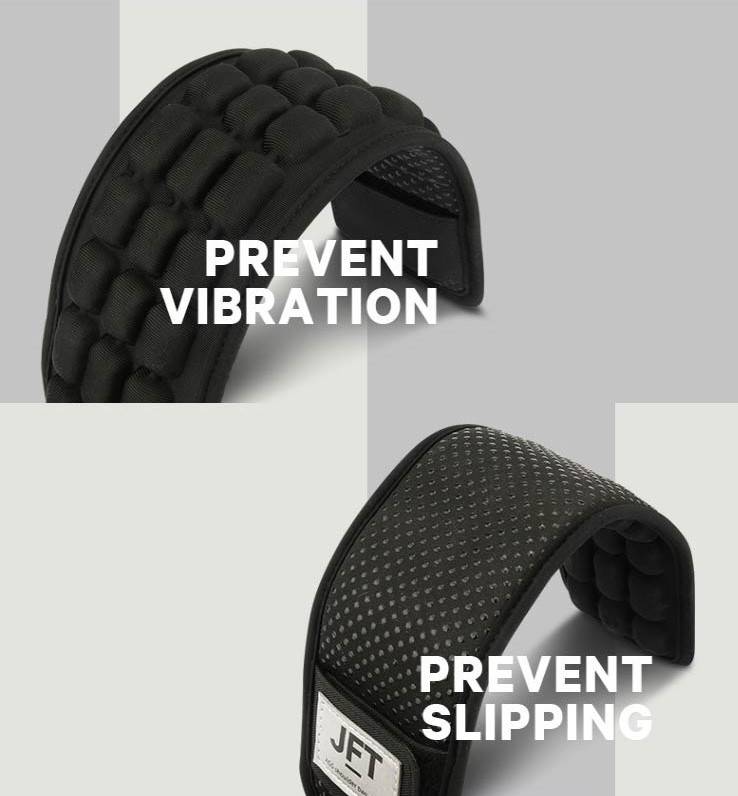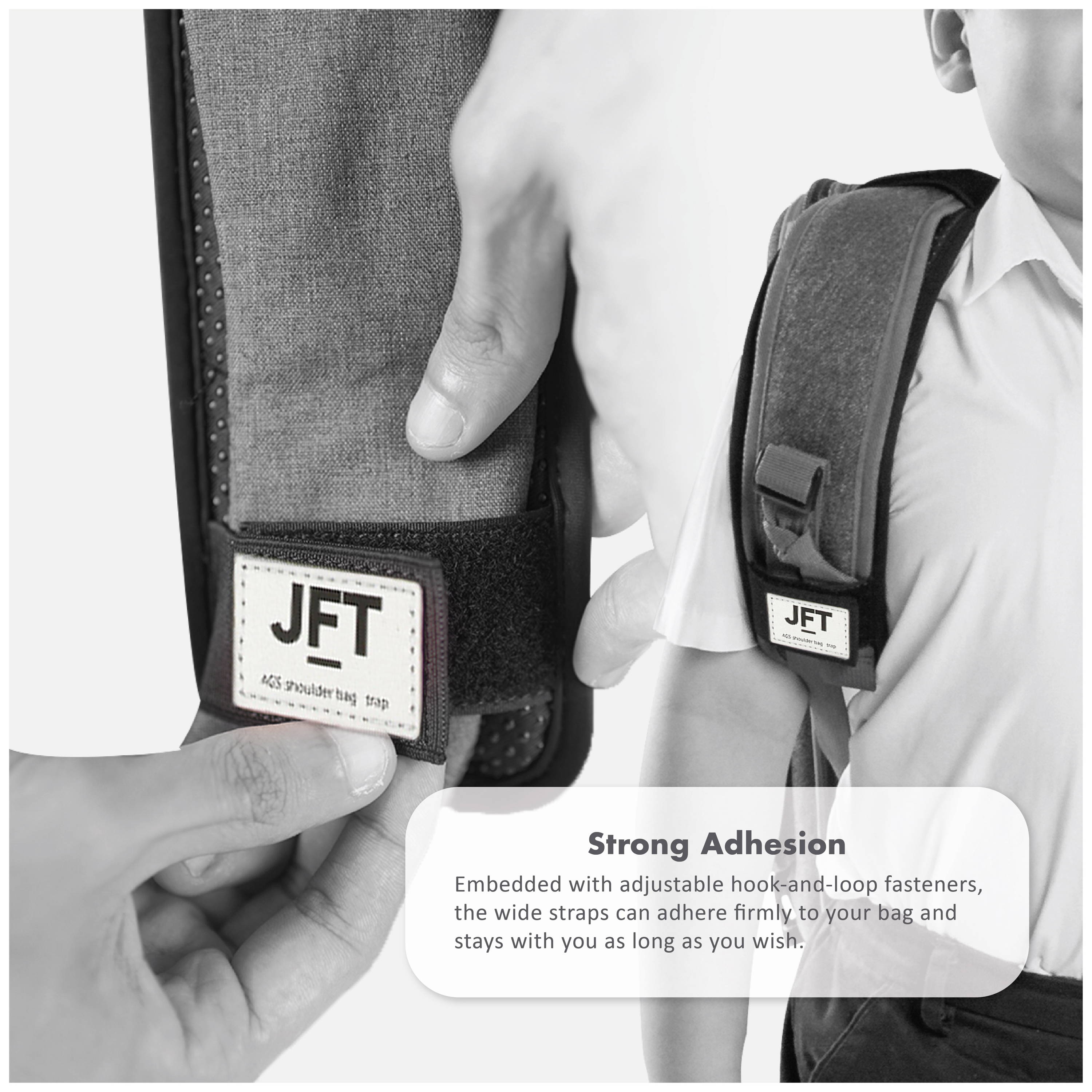 Strong adhesion - Embedded with adjustable velcro and the wide straps can adhere firmly to your backpack.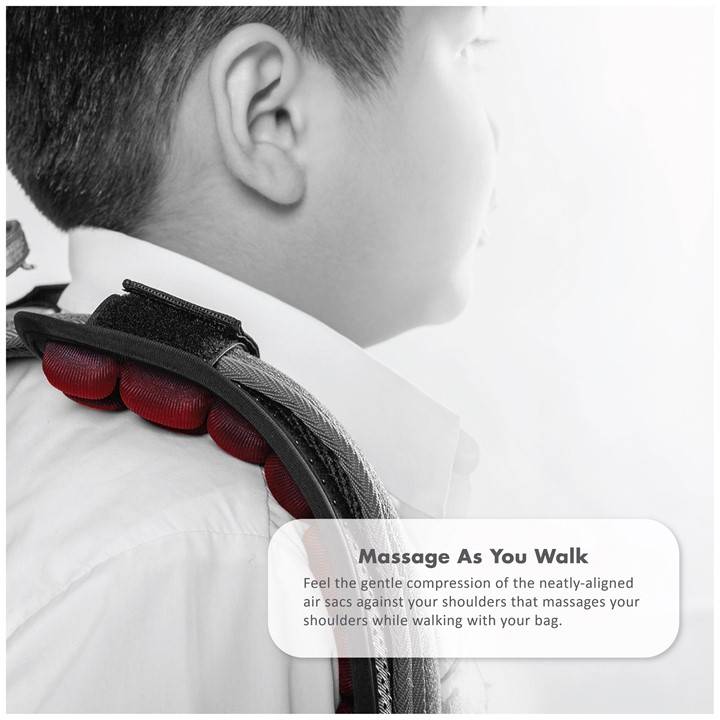 Massage as you walk - 3D air chambers provides gentle compression that masages your shoulders while walking.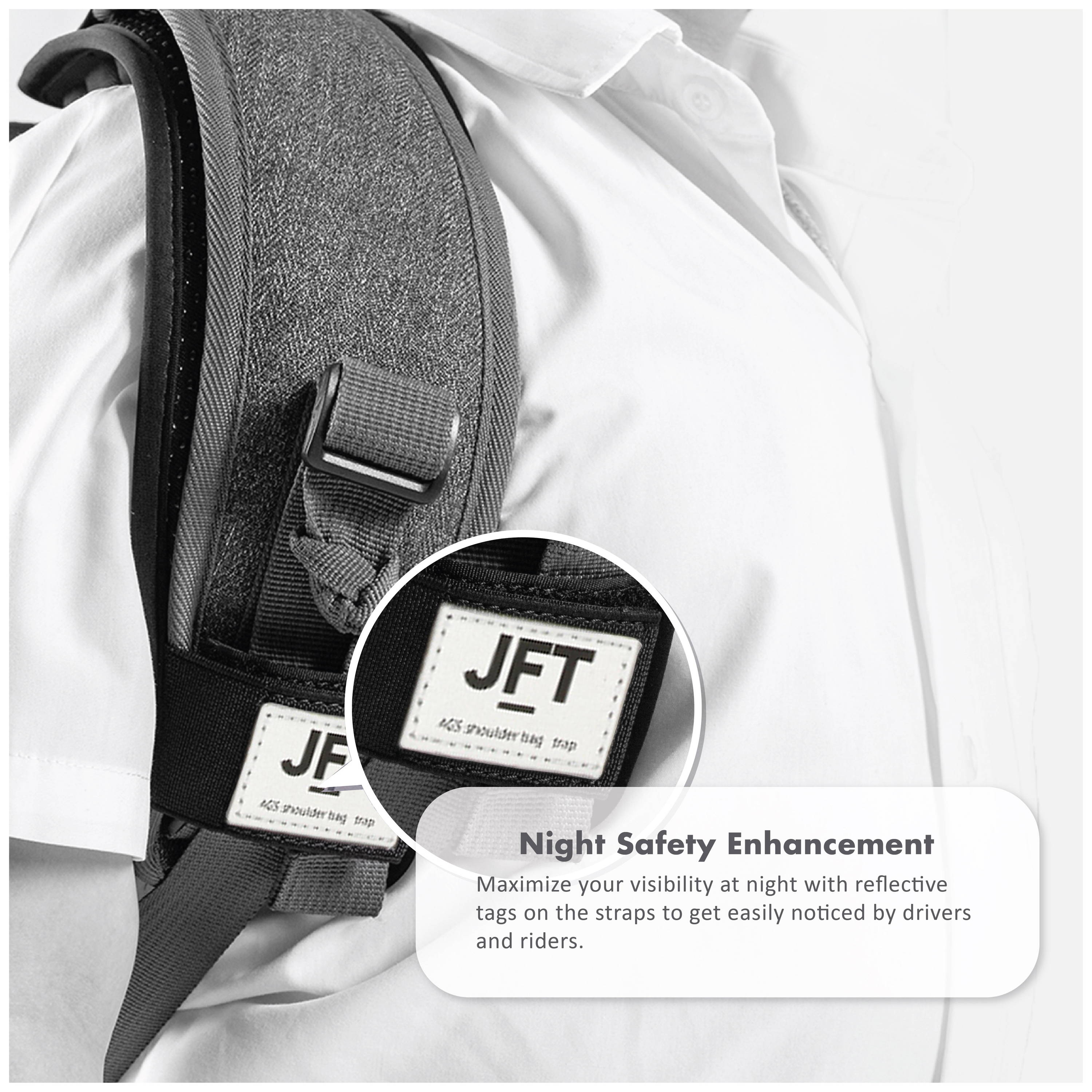 Night safety enhancement - Maximize visibility at night with reflective tags on the straps to get noticed by drivers and riders.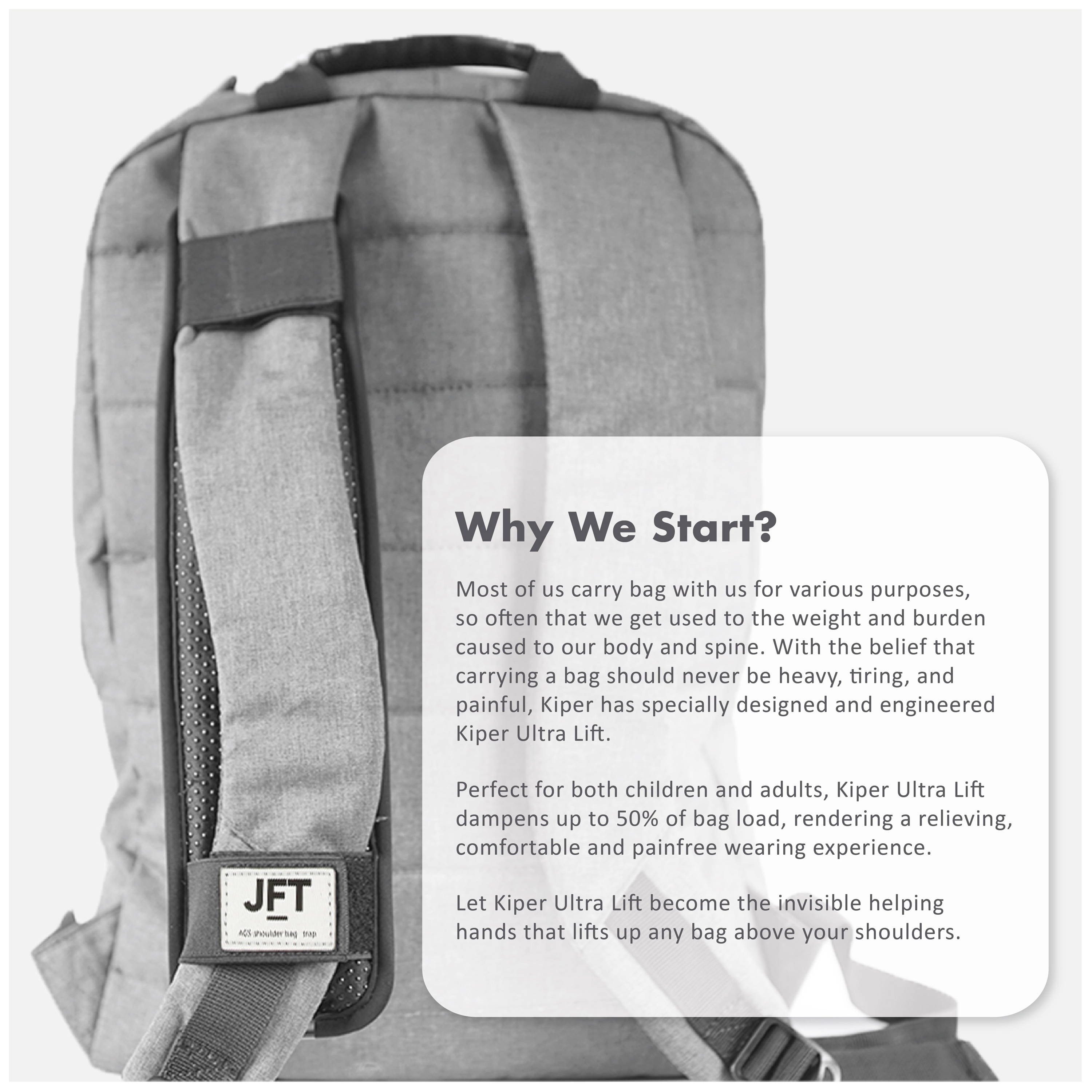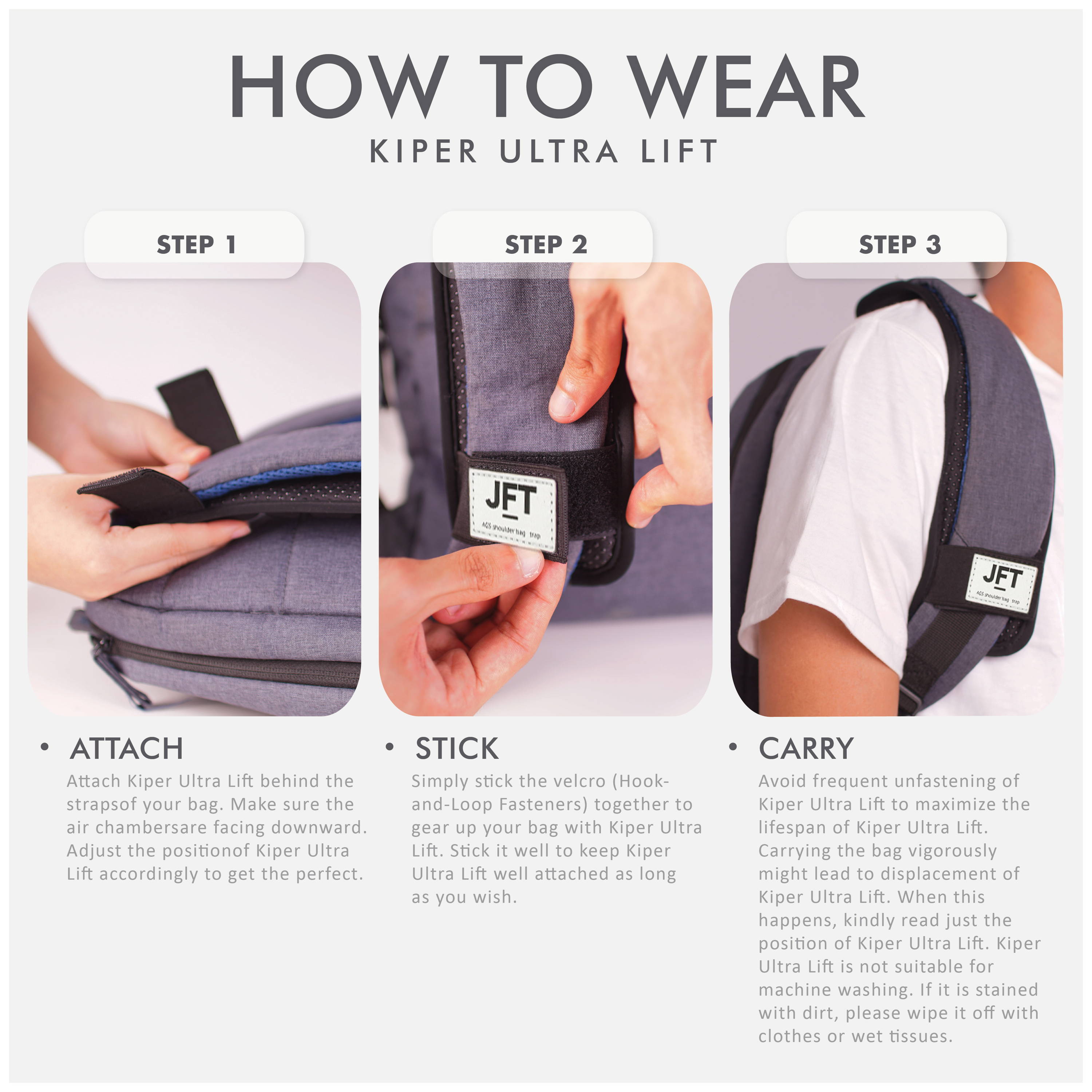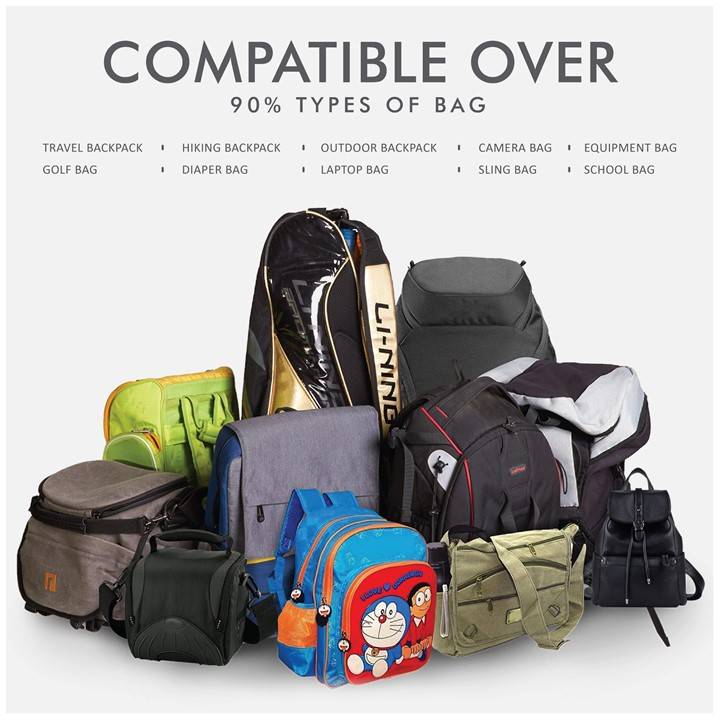 We ship to these countries:
Malaysia, Singapore, USA, Australia, Philippines, Hong Kong, Indonesia
For delivery duration:
29 days for pre-order
Can it fit my bag?
Kiper Ultra Lift are compatible with most strap types and sizes, and we have tested with most of the backpacks, shoulder bags, or any other bags that utilize straps. If you are not sure about it, please feel free to contact us at hello@kiper.store.


Who should be using Kiper Ultra Lift?
Kiper Ultra Lift is suitable for frequent bag carriers, ranging from school children, to adults who carry their bags around for work, travel and recreational purpose. The universal design of Kiper Ultra Lift makes it applicable for any bags regardless it's targeting for children or adults.


What are the materials used to make the straps?
The straps are a combination of durable materials such as neoprene, nylon, and velcro. They are specifically chosen to withstand heavy usage, such as hiking, biking, running, and your everyday wear and tear.


Can Kiper Ultra Lift withstand any weather conditions such as rain, moisture and heat?
Built with durable and micro-porous breathable material, Kiper Ultra Lift is sturdy against any weather conditions. Contacting with moisture or liquid will dampen the straps, but rest assured it does not affect the durability and the strength of pressure dispersion of the straps.

How does it help to reduce the weight or pressure of my bag?
Applying the technology of thick-cushioned arrays of air-chamber with the ergonomic design on human body, Kiper Ultra Lift reduces the impact caused by your bags against your shoulders and consequently, make your bags feel much lighter than it's supposed to be.


How long will the straps last?
We select durable materials and premium fabric while manufacturing Kiper Ultra Lift. With that, the straps can last for years with proper care (as long as the air chambers are not poked deliberately with sharp objects). If you are looking for extra protection, you may add-on for waterproof layer, which shields your straps against weathers and spillages.


Can I return the straps if I found defects?
Kiper Ultra Lift carries a 365-day warranty. If you notice any defects of the product within this period, especially upon receiving the products, please feel free to contact us at hello@kiper.store. For defects due to workmanship and production, we will be replacing a brand new straps for you