Dato Master Chris Leong demonstrated how using this one little "MAGIC" can help to set your POSTURE right and fix BACKPAIN.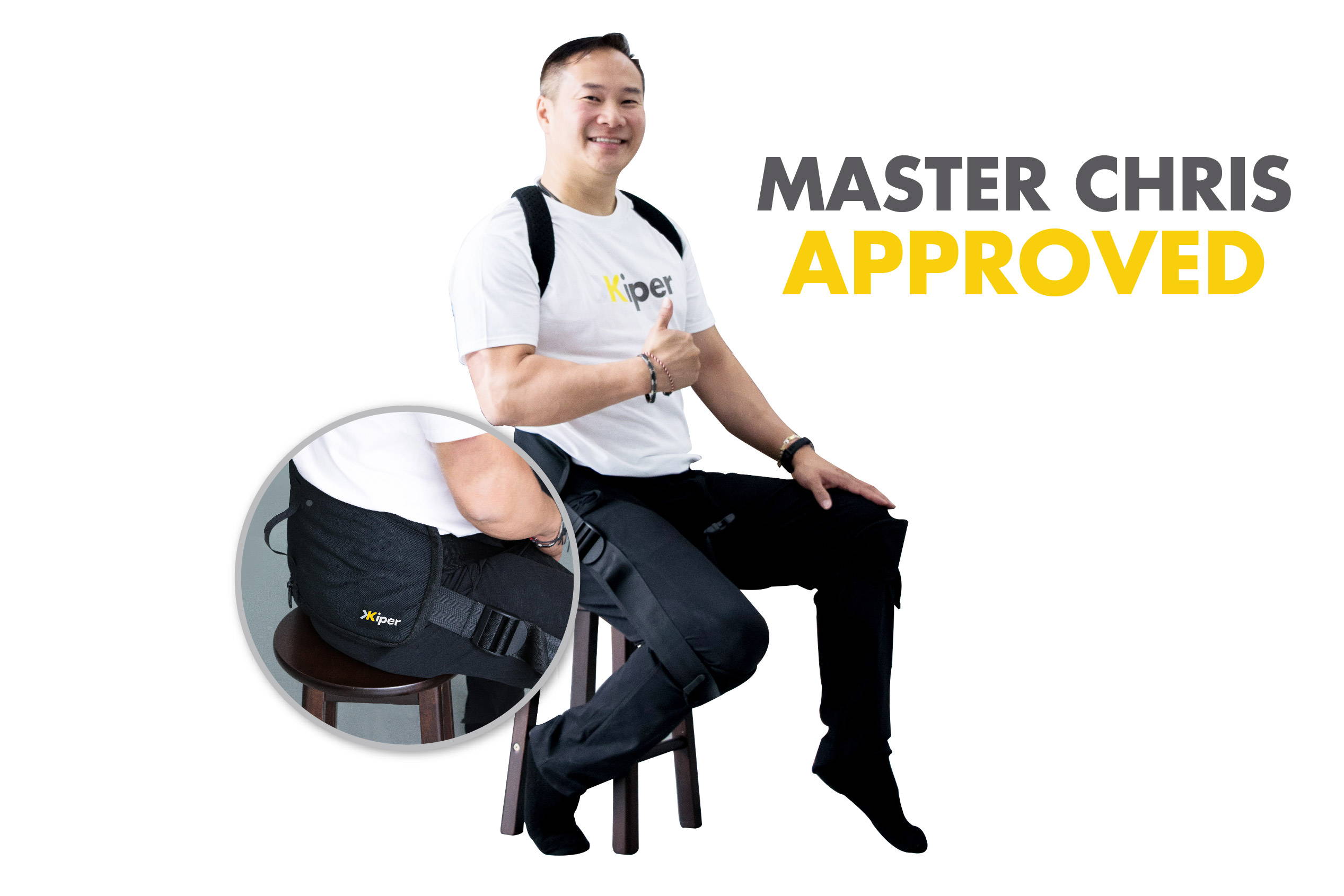 Approved by Master Chris - Tried & tested by the world renowned bone-setting specialist Master Chris Leong. Kiper Lower Back Brace is perfect for those who are always complaining about having no time for treatment.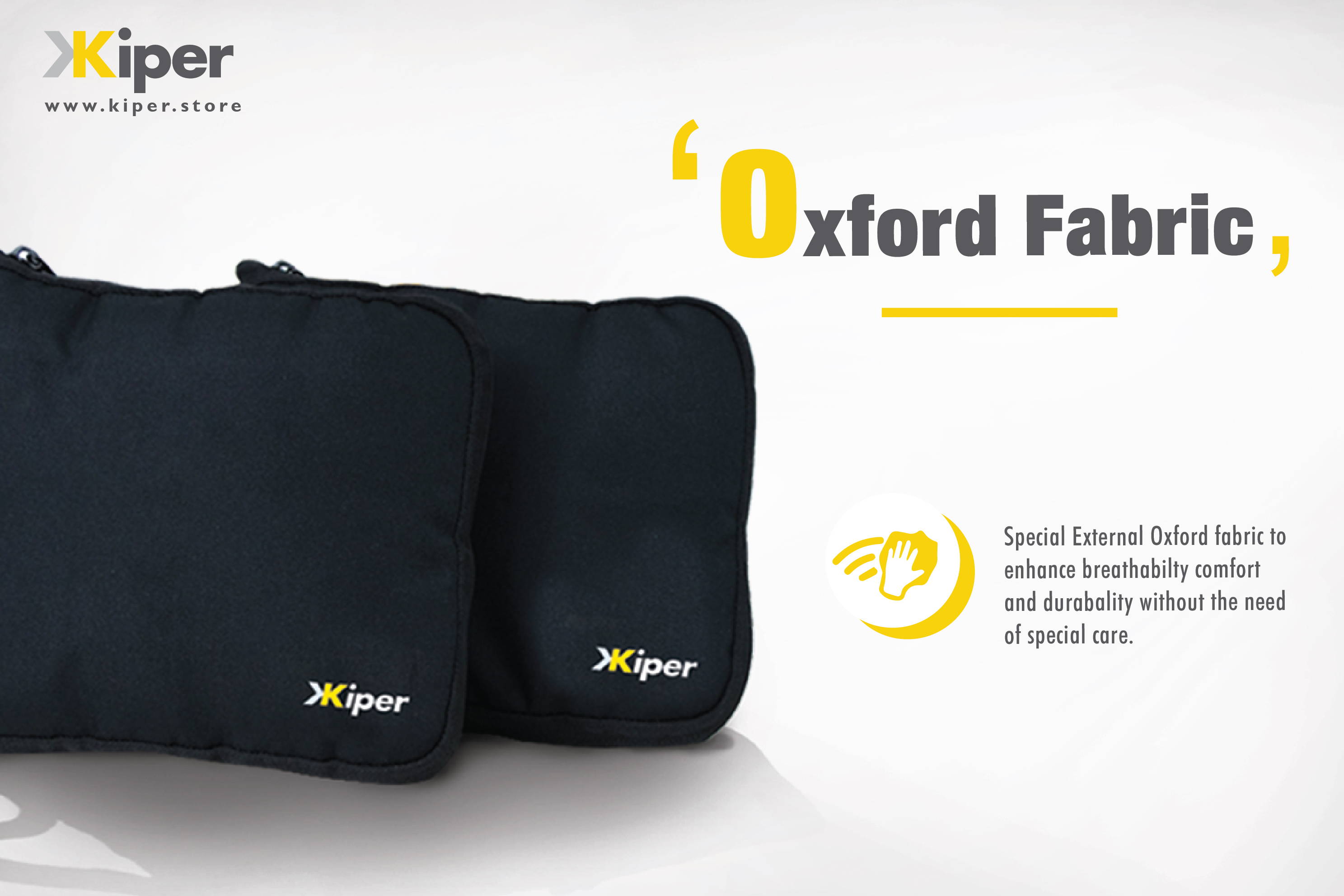 Oxford Fabric - Special External Fabric provides enhanced breathability and durability without the need of special care.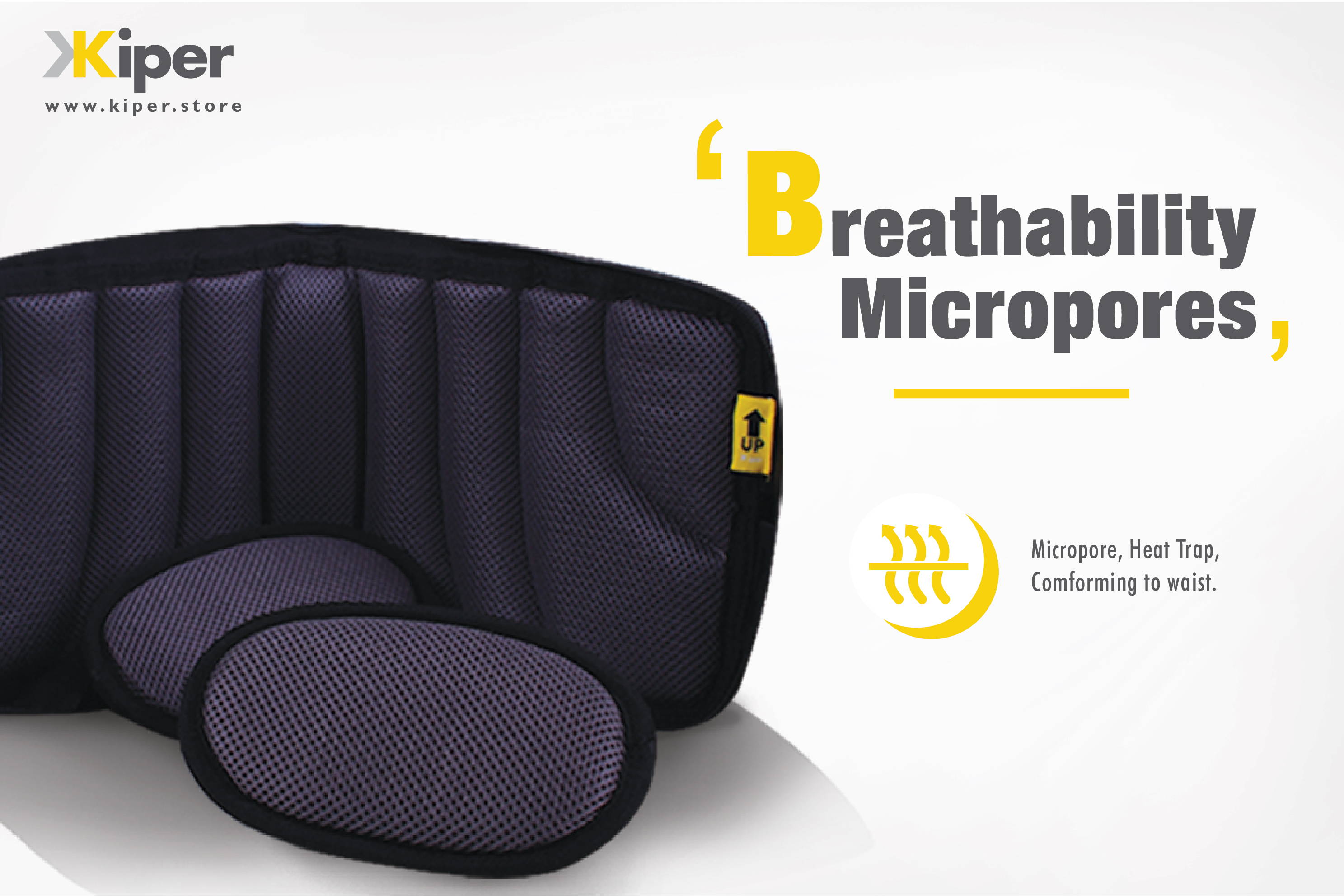 Breathability Micropores - Micropores structure promotes air permeability and comforming to waist.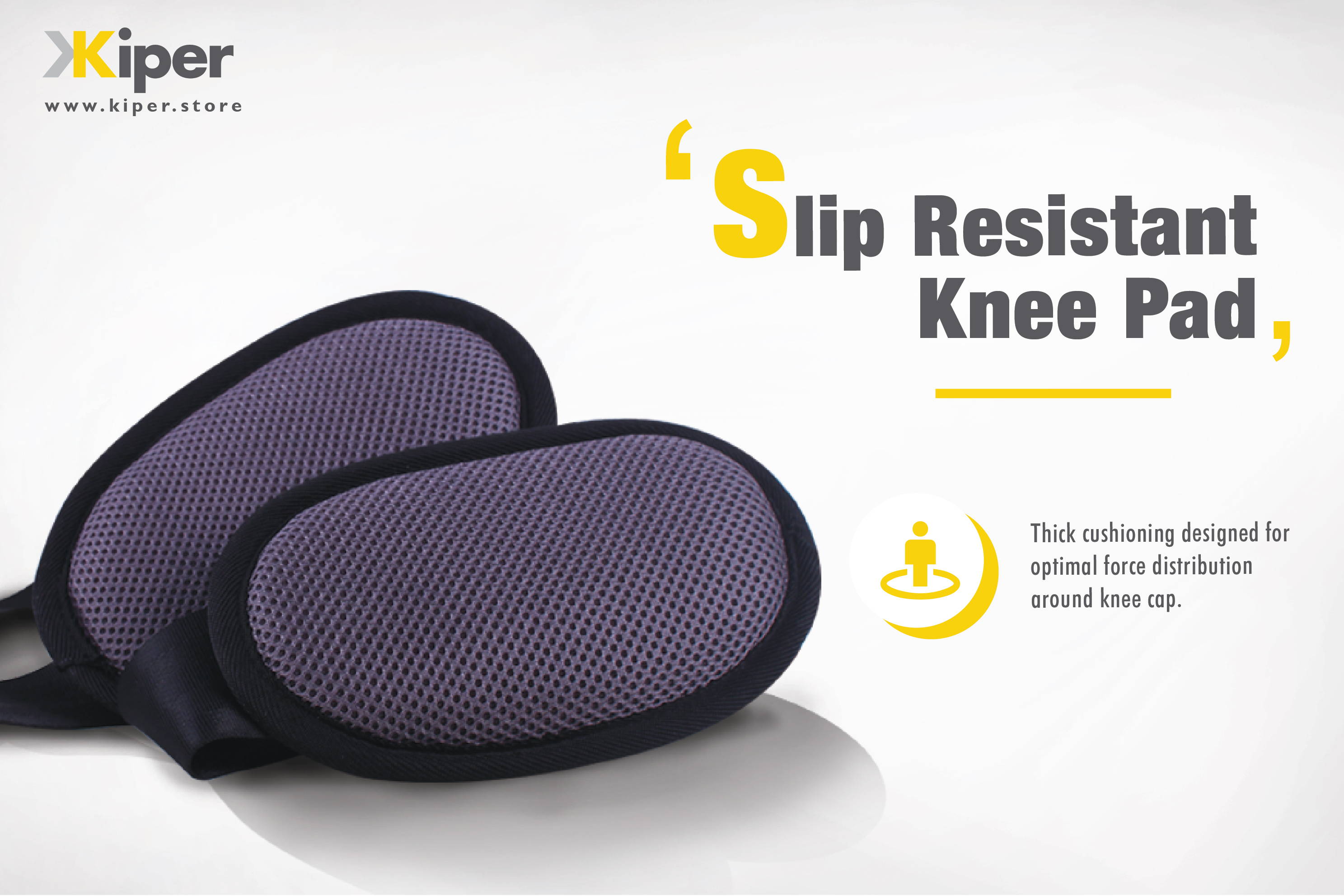 Slip Resistant Knee Pad - Thick cushioning to provide optimal force distribution around knee cap.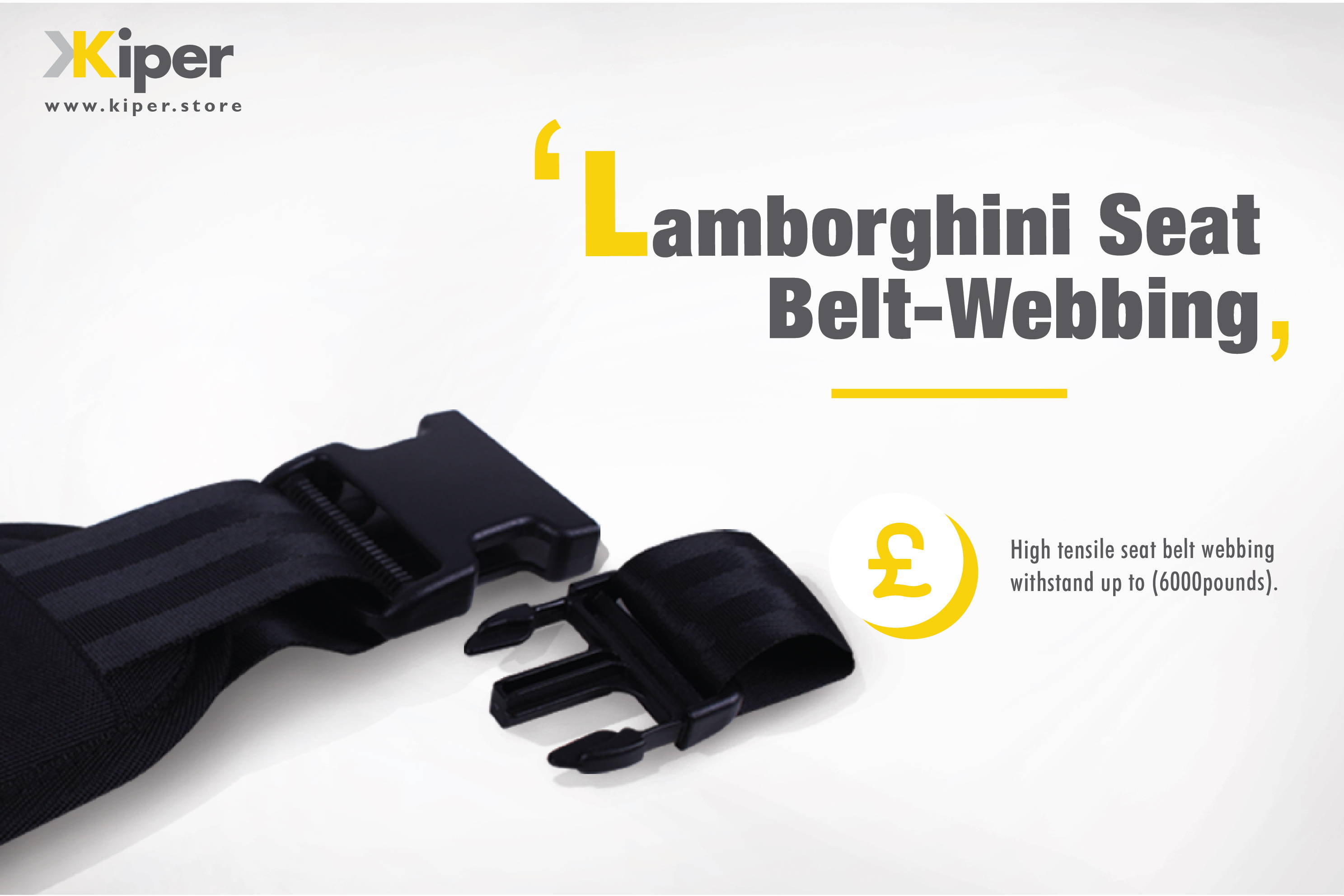 Lamborghini Seat Belt-Webbing - High tensile seat belt-webbing which able to withstand up to 6000 pounds.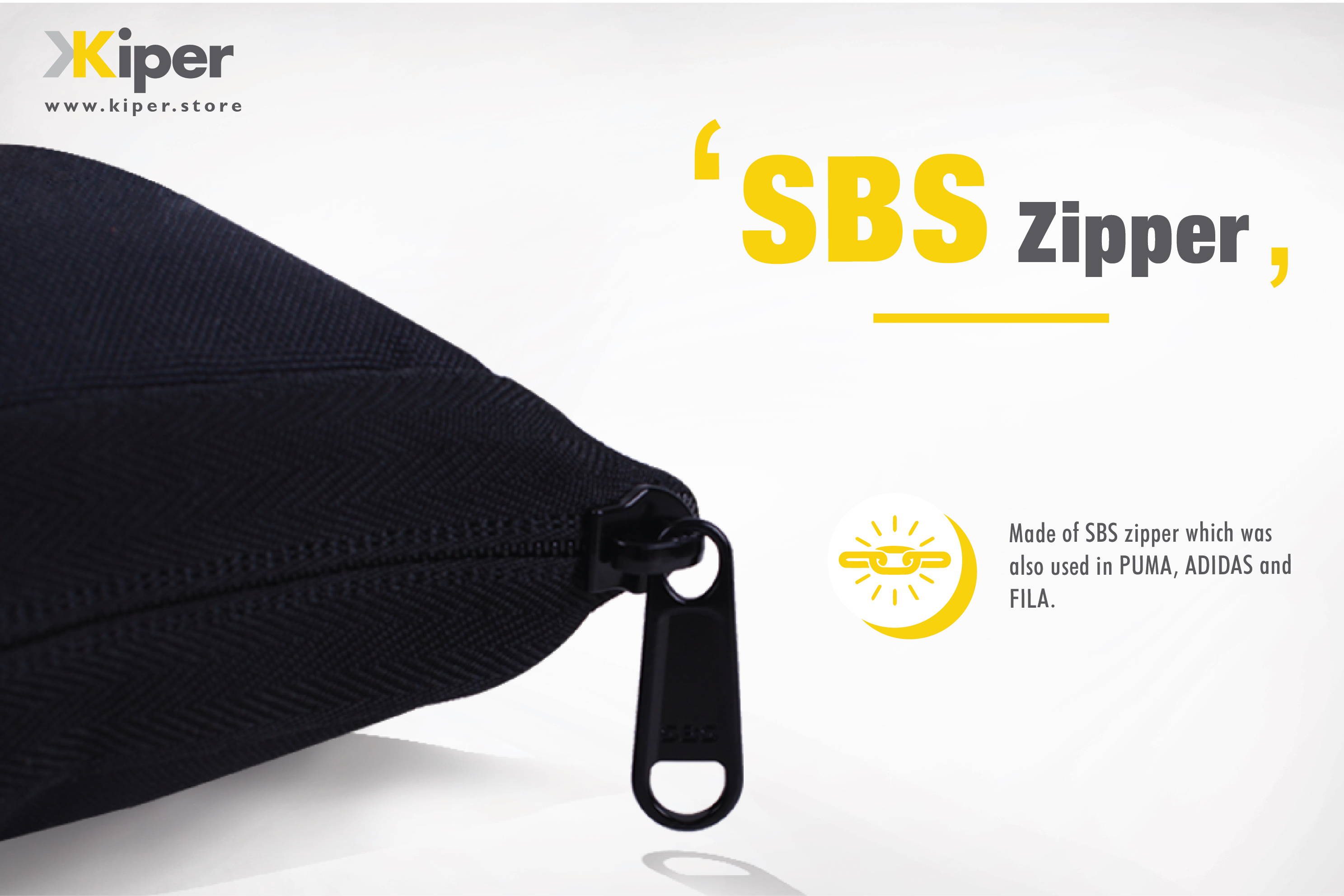 SBS Zipper - Strong and high quality zipper which was also used in PUMA, ADIDAS and FILA.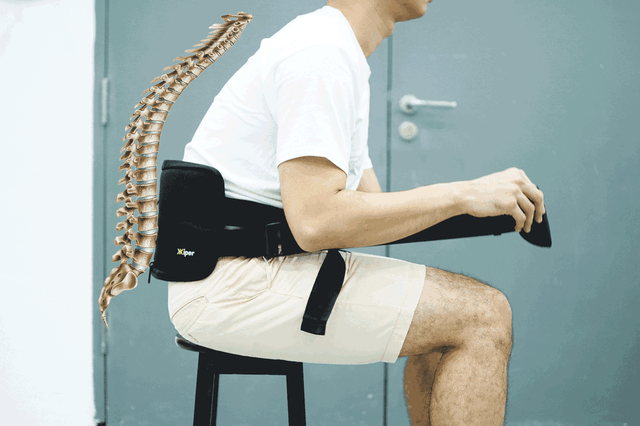 Stronger Back with 0 effort - Build a stronger, healthier back and spine effortlessly with Kiper. It takes only 4 simple steps to straighten your spine while sitting even without seatback.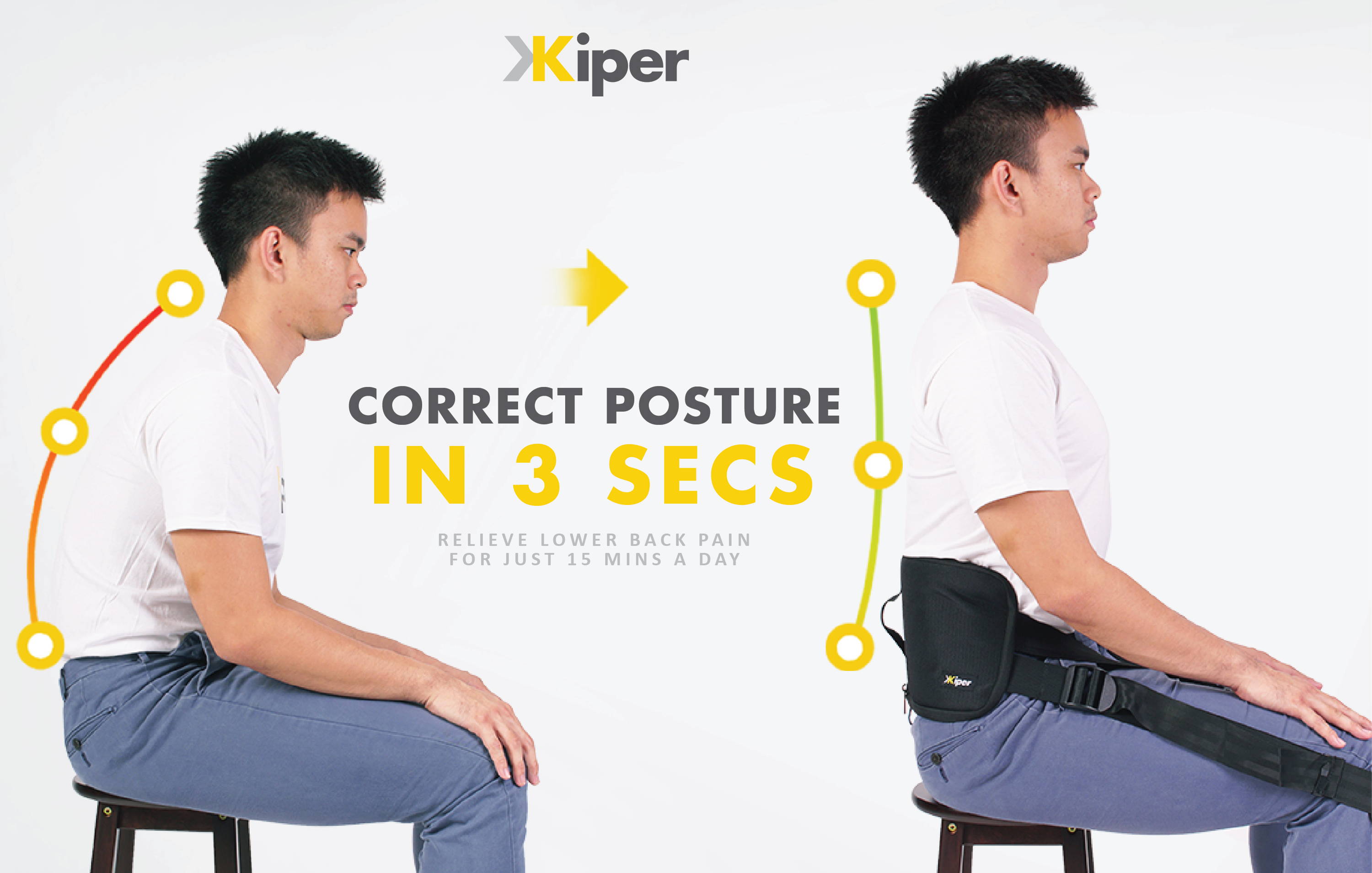 Retrain Your Posture - Kiper retrain your body and mind to maintain healthy posture. Over time, right posture can happen naturally, and you can easily feel the changes it has over you.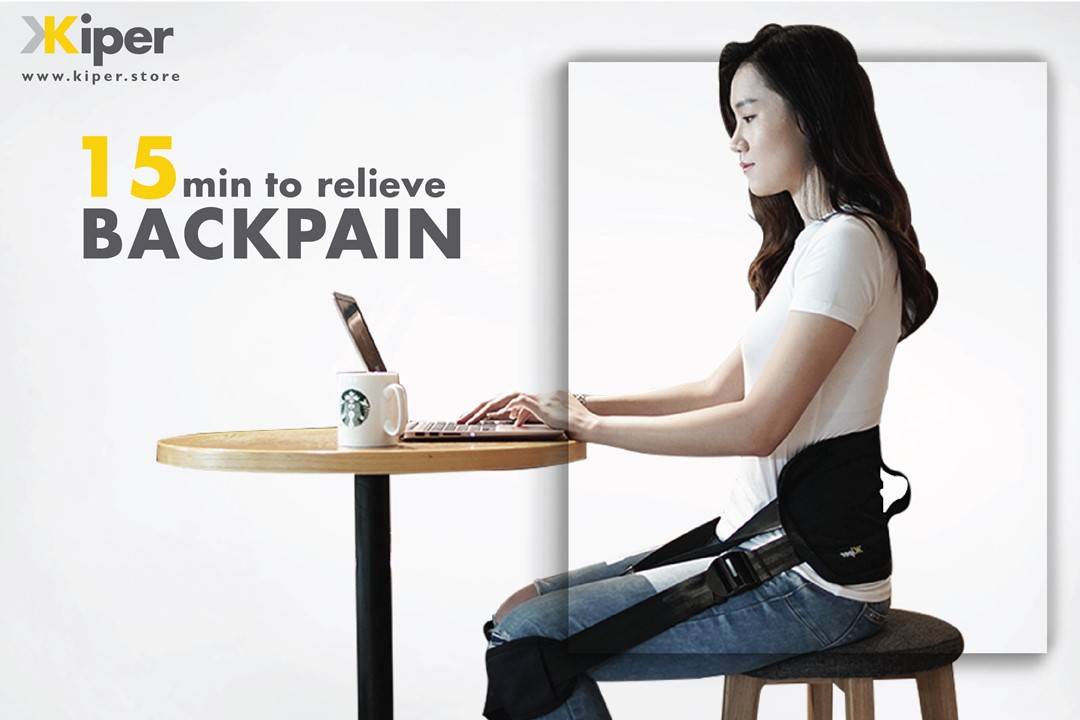 Instant back pain solution - Kiper helps you to sit comfortably in perfect posture, ease your back pain & retrain your default posture.Just use it for 15 mins to 30 mins a day for maximum result.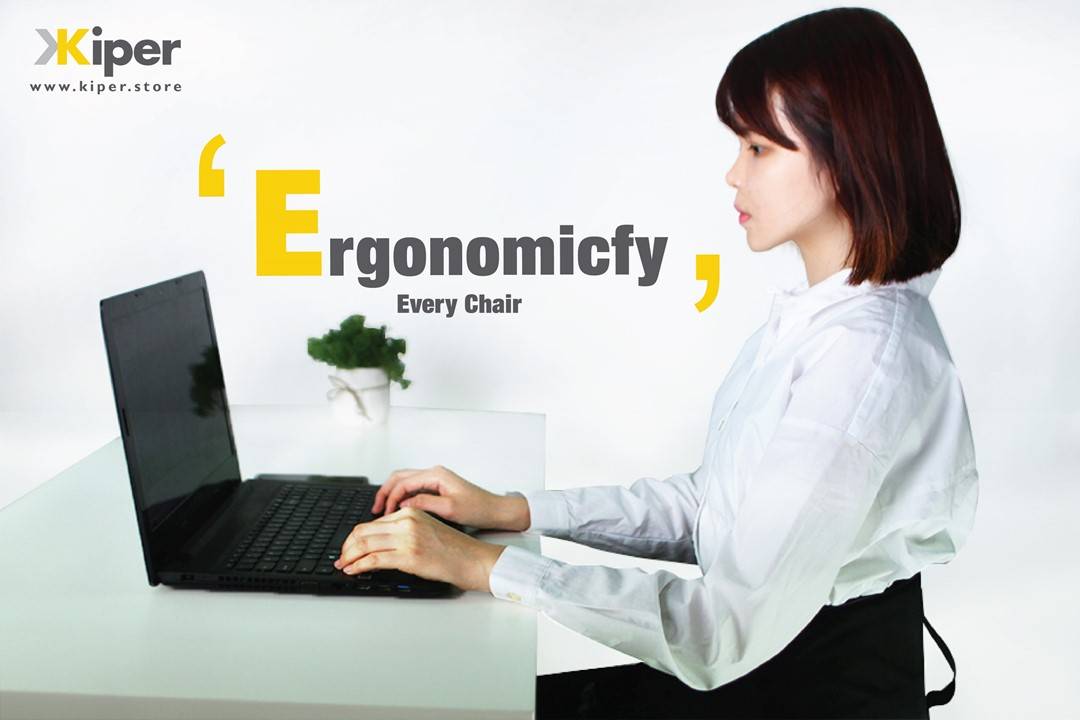 Makes every chair ergonomic - Forget about spending thousands on expensive chairs, this one little Kiper can be used at anywhere; chairs, chairs without seatback, even on the floor.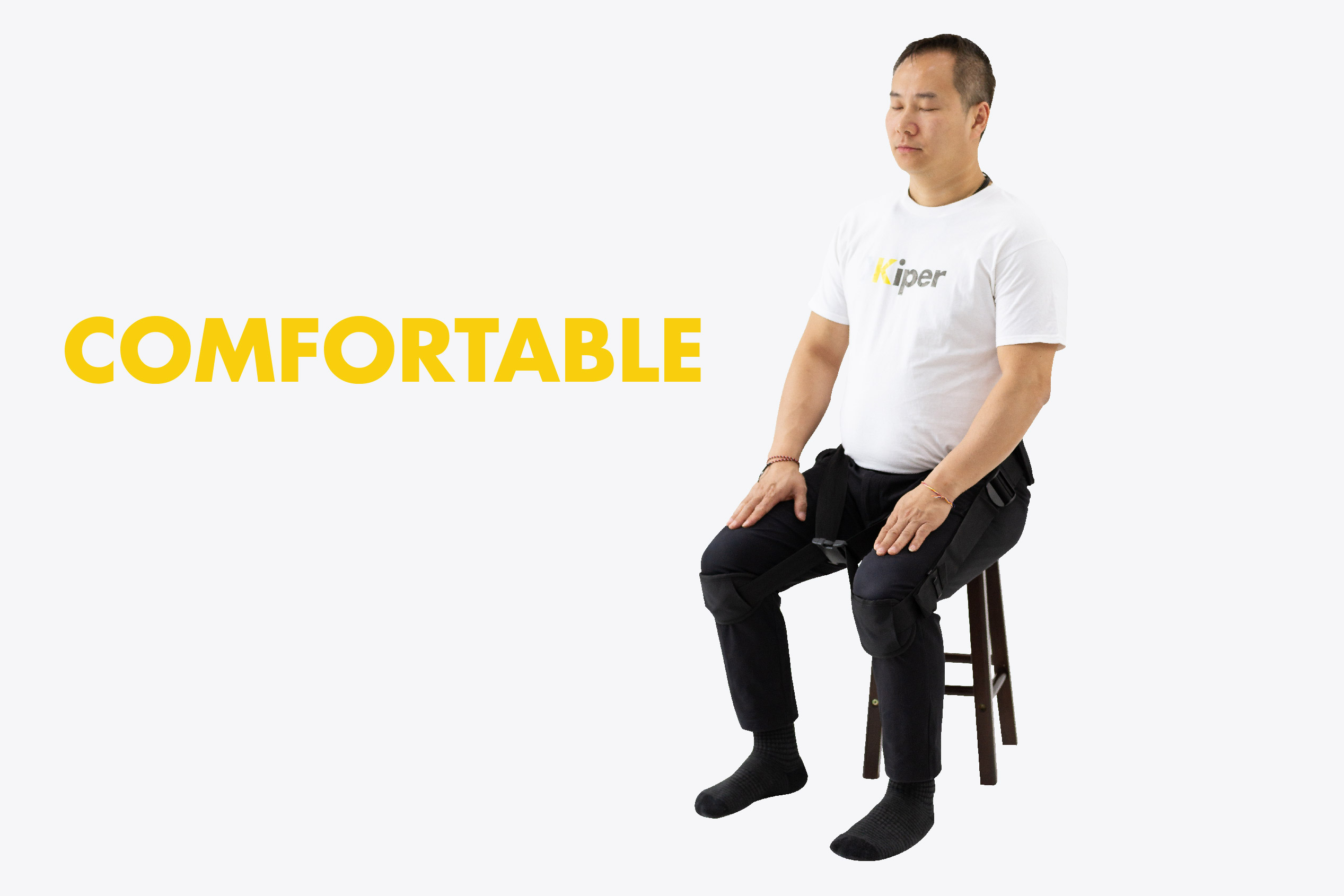 Comfortable - It is so comfortable when you put on it that it as if you are having a masseur massaging your back. It just pulls you back at the right part of the body where you normally feel sore.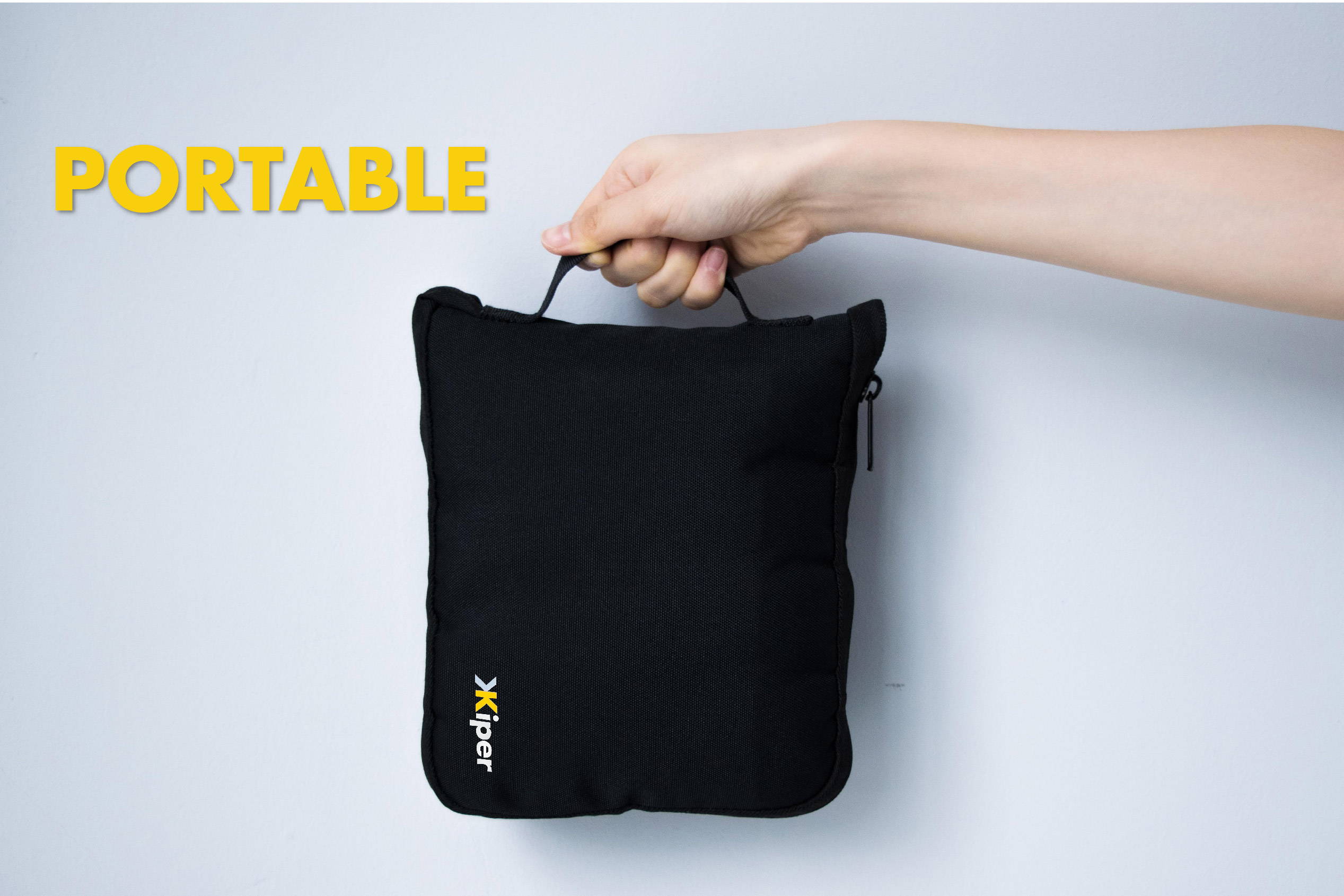 Portable - Zip it up into a small little pouch and carry everywhere you go, you can even put into your handbag or your backpack which you travel, it is super convenient!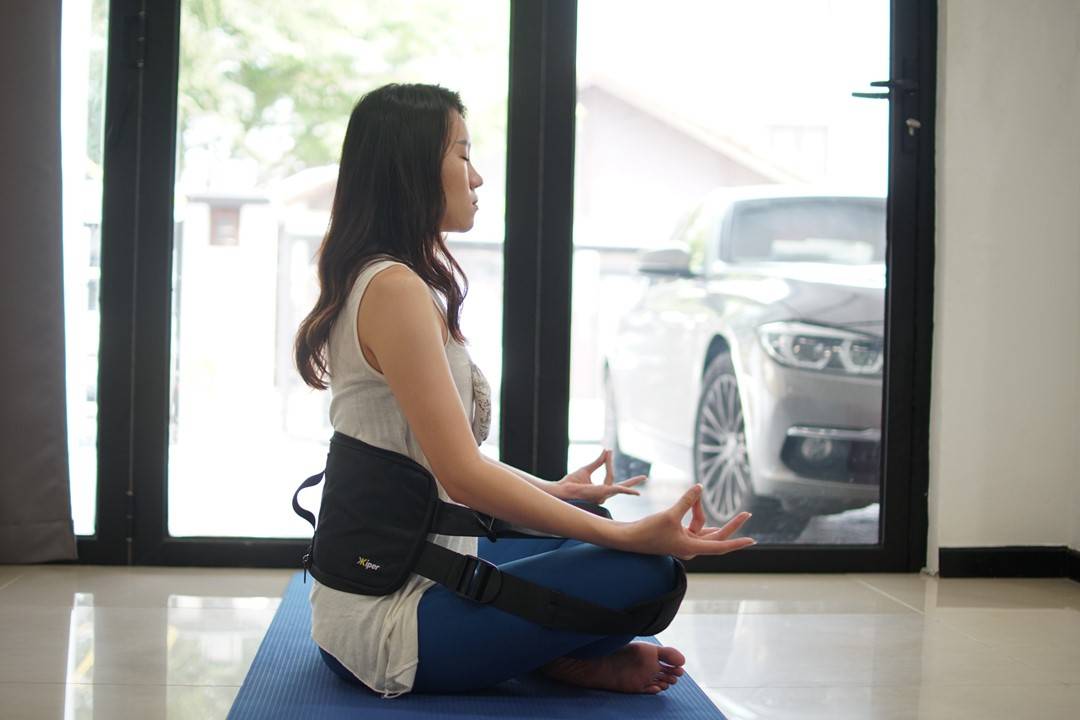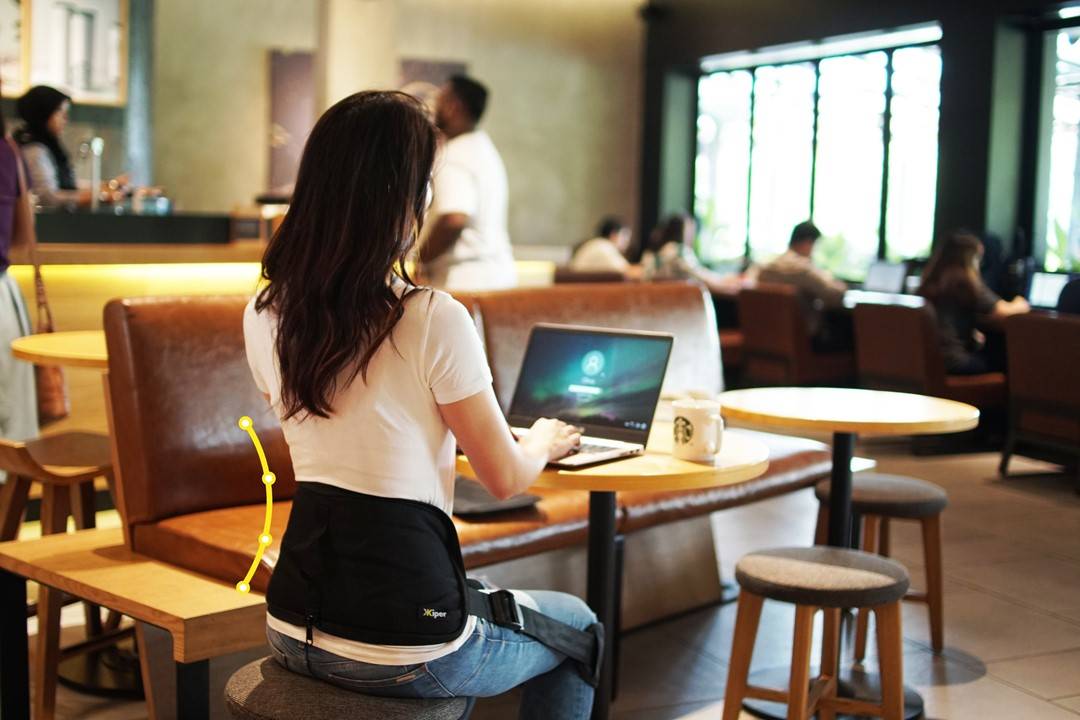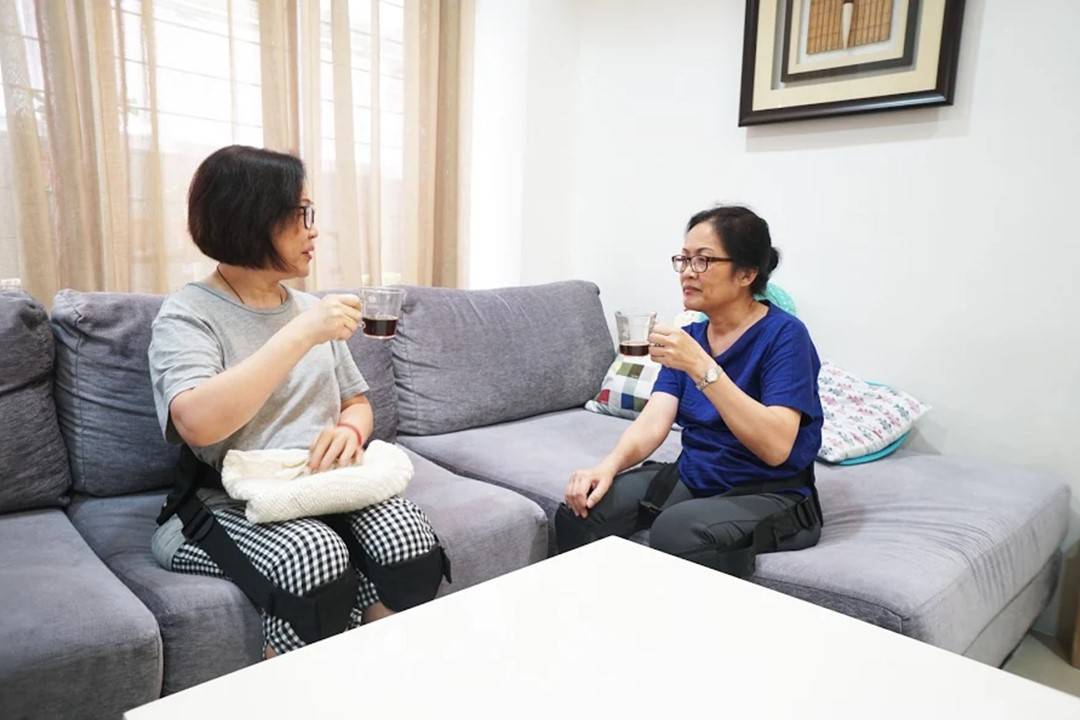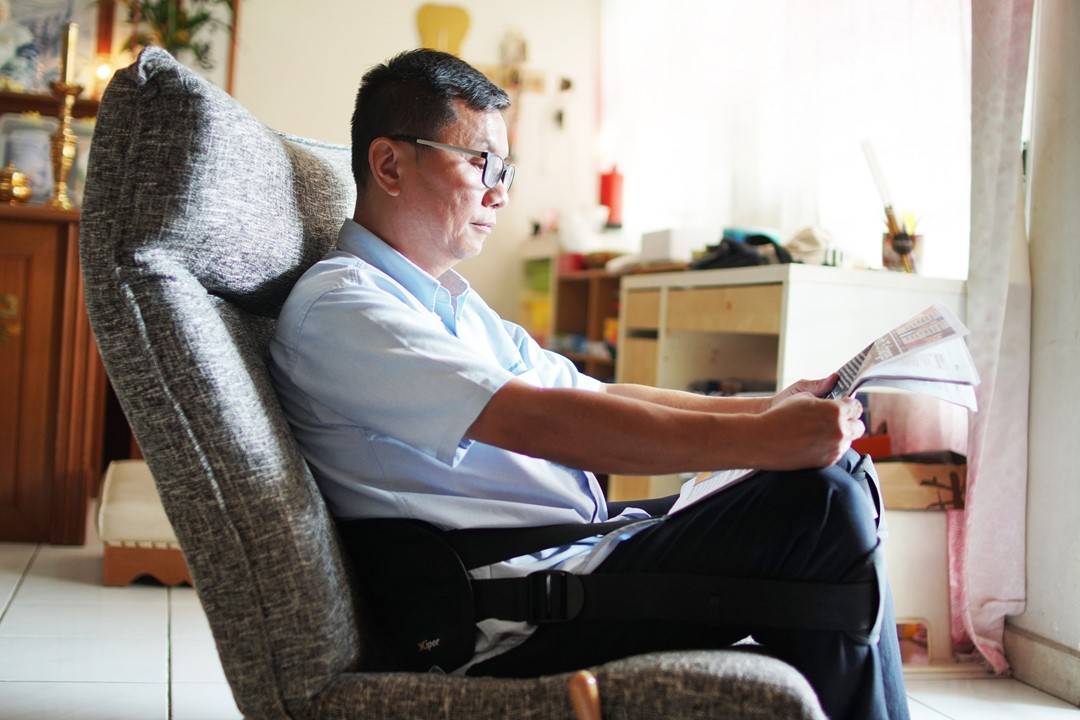 Healthy posture anytime anywhere for everyone - Put Kiper for your day-to-day activity that requires long duration of sitting. No matter it's meditation, working, watching TV or reading, Kiper can cover your back.
Master Chris Approved - Recommended by Dato Master Chris Leong, Master Frederick and many others. Kiper Shoulder Corrector V2 is perfect for those who are always complaining about having no time for treatment.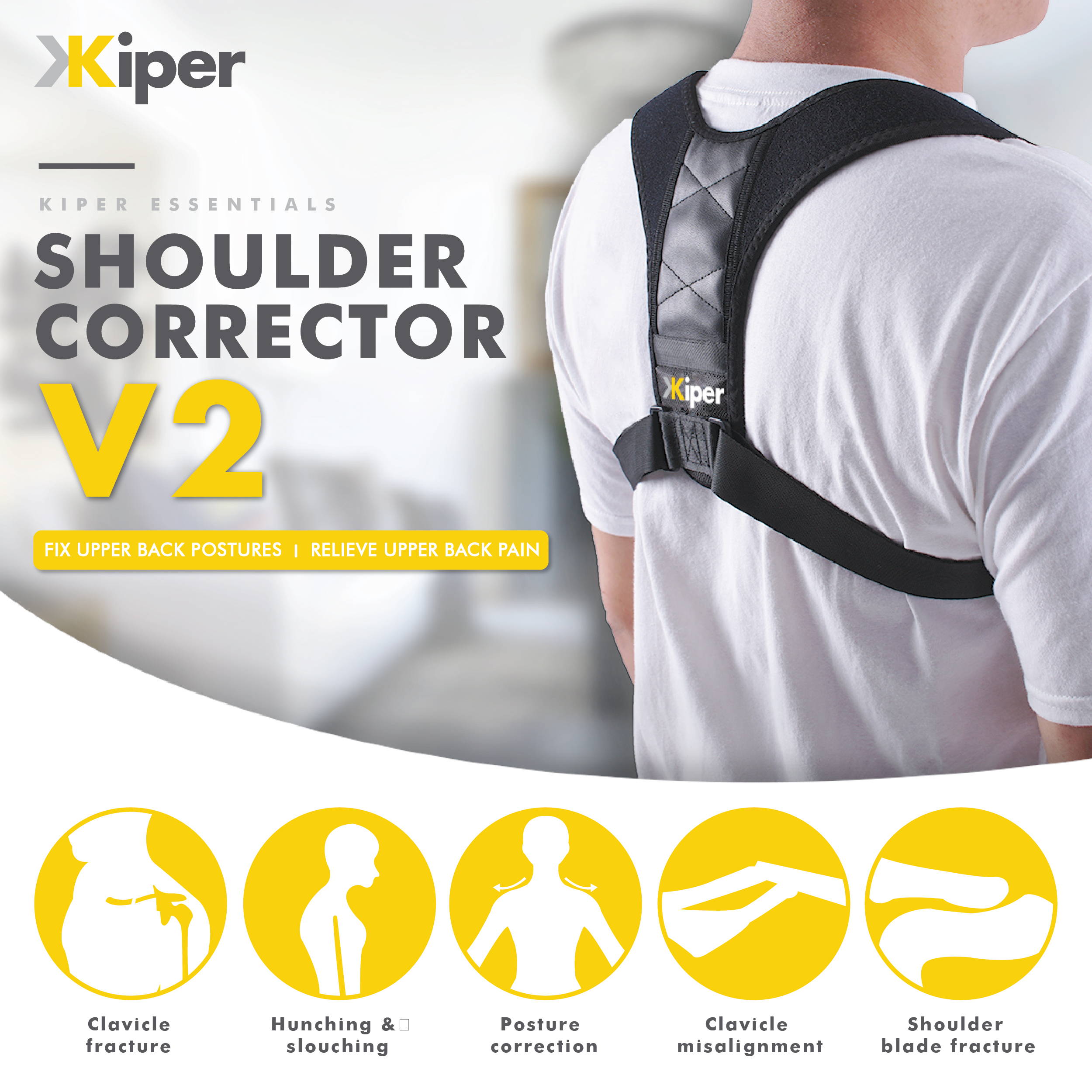 Kiper Essentials Shoulder Corrector V2
Better, stronger and more comfortable shoulder corrector for you.
How does Kiper Essentials Shoulder Corrector V2 makes you become better?
✔ Straighten and fix your upper back posture
✔ Widen your shoulder
✔ Prevent hunchback
✔ Relieve upper back pain and soreness
✔ Realign spine and torso into right position
✔ Better health
✔ Cultivate a lifetime good habit
✔ Improve your overall self-esteem
Health and Elegance, starting from the right posture.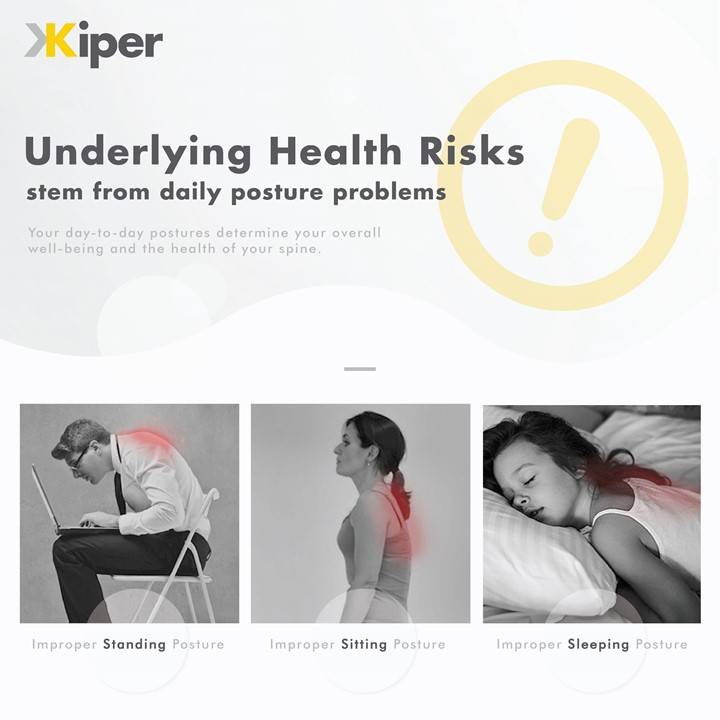 Realize and pay attention to daily posture. Poor posture can harm your health.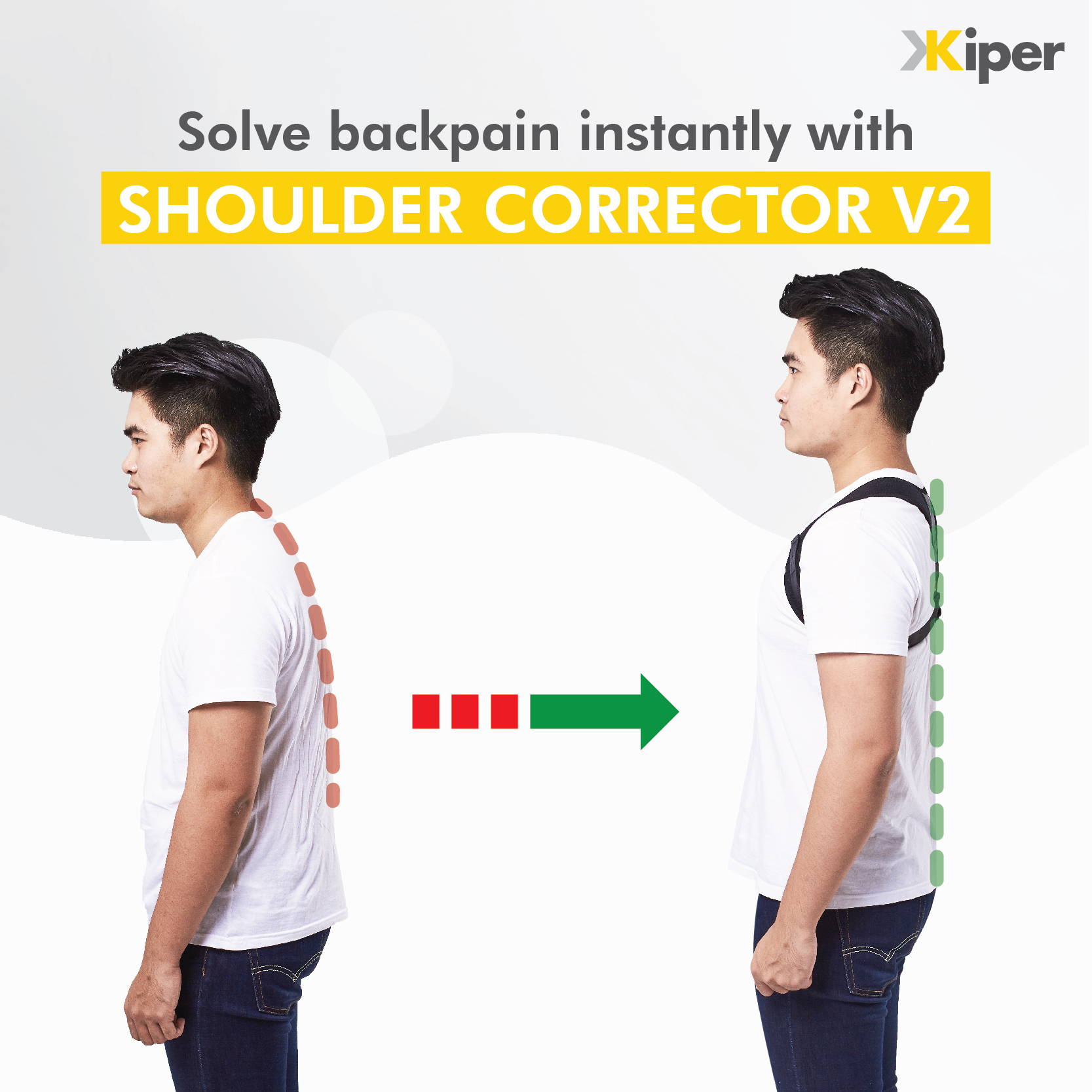 The safe and easy way to root solve the problems. Kiper Essentials Shoulder Corrector V2 is here to build your confidence. Let's wear it!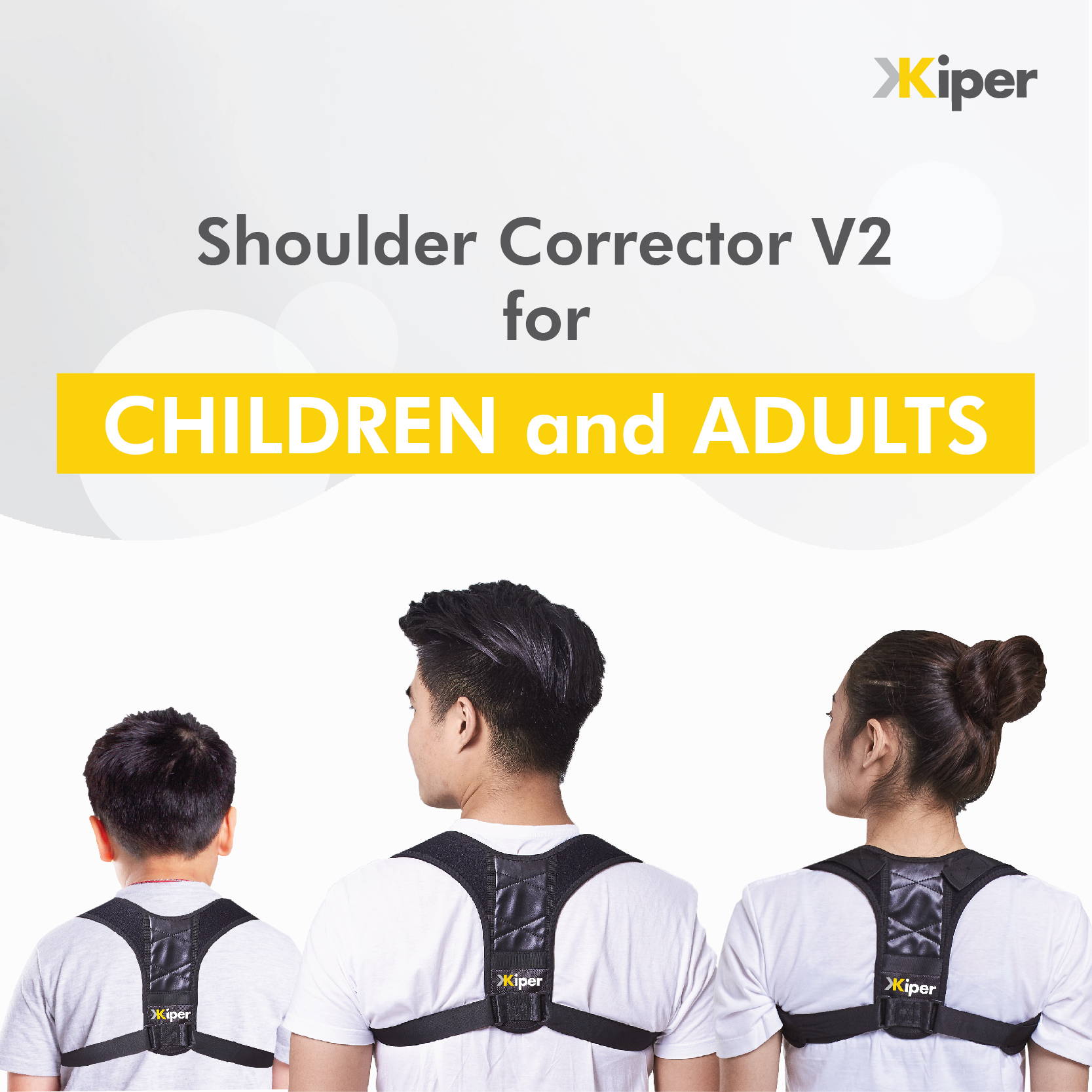 Kiper Essentials Shoulder Corrector V2 is suitable for everyone.

As many people concerned about the right posture there are, as many customers satisfy with Kiper!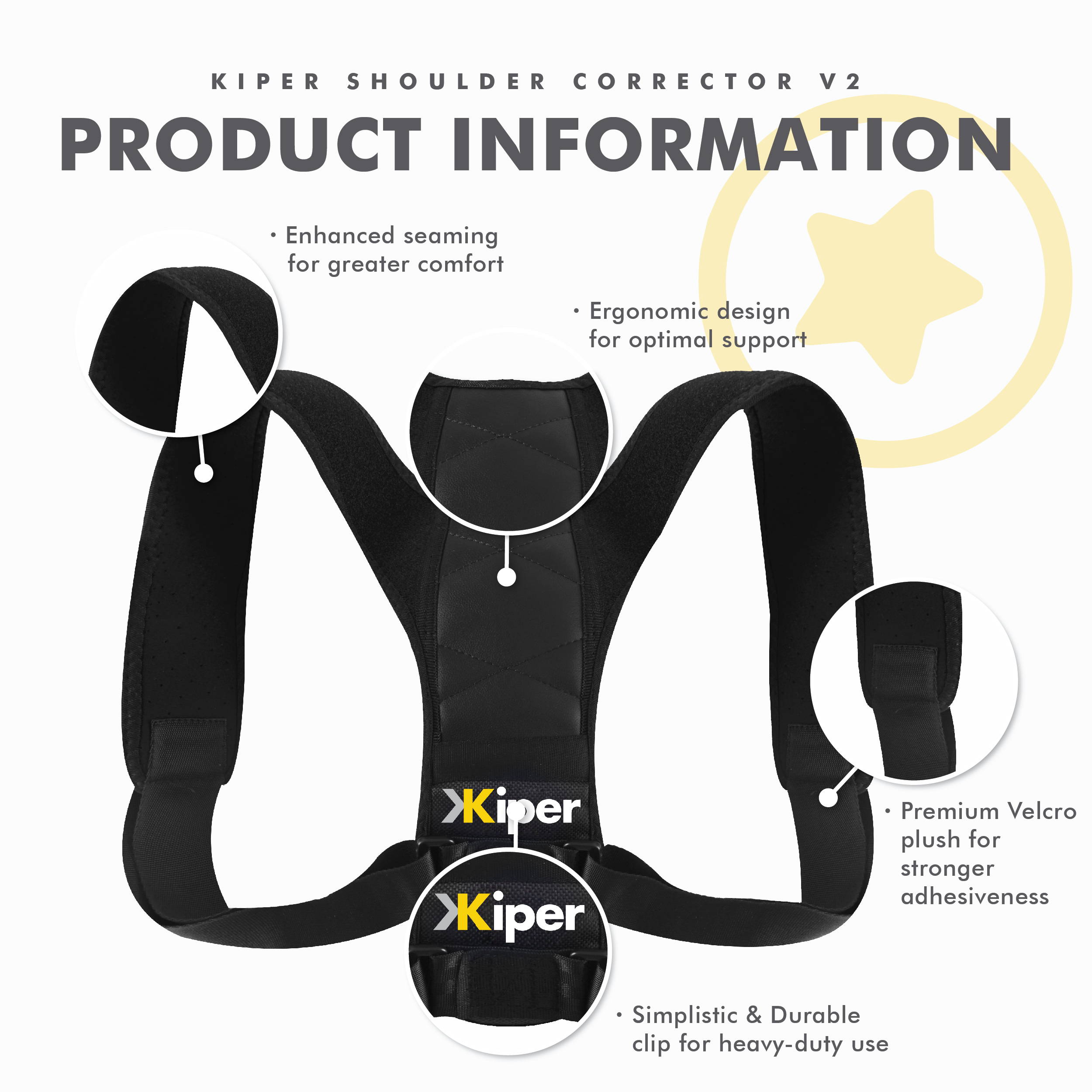 ✔ Durable and Breathable Material
Able to release excess heat and moisture after vigorous activities.
✔ Ergonomic Design
Optimize the performance, ensure safety and become more comfortable.
✔ Enhance Seaming
Provide stronger support with greater comfort.
✔ Premium Velcro Plush
Prevent sliding to provide optimal stability and adhesiveness.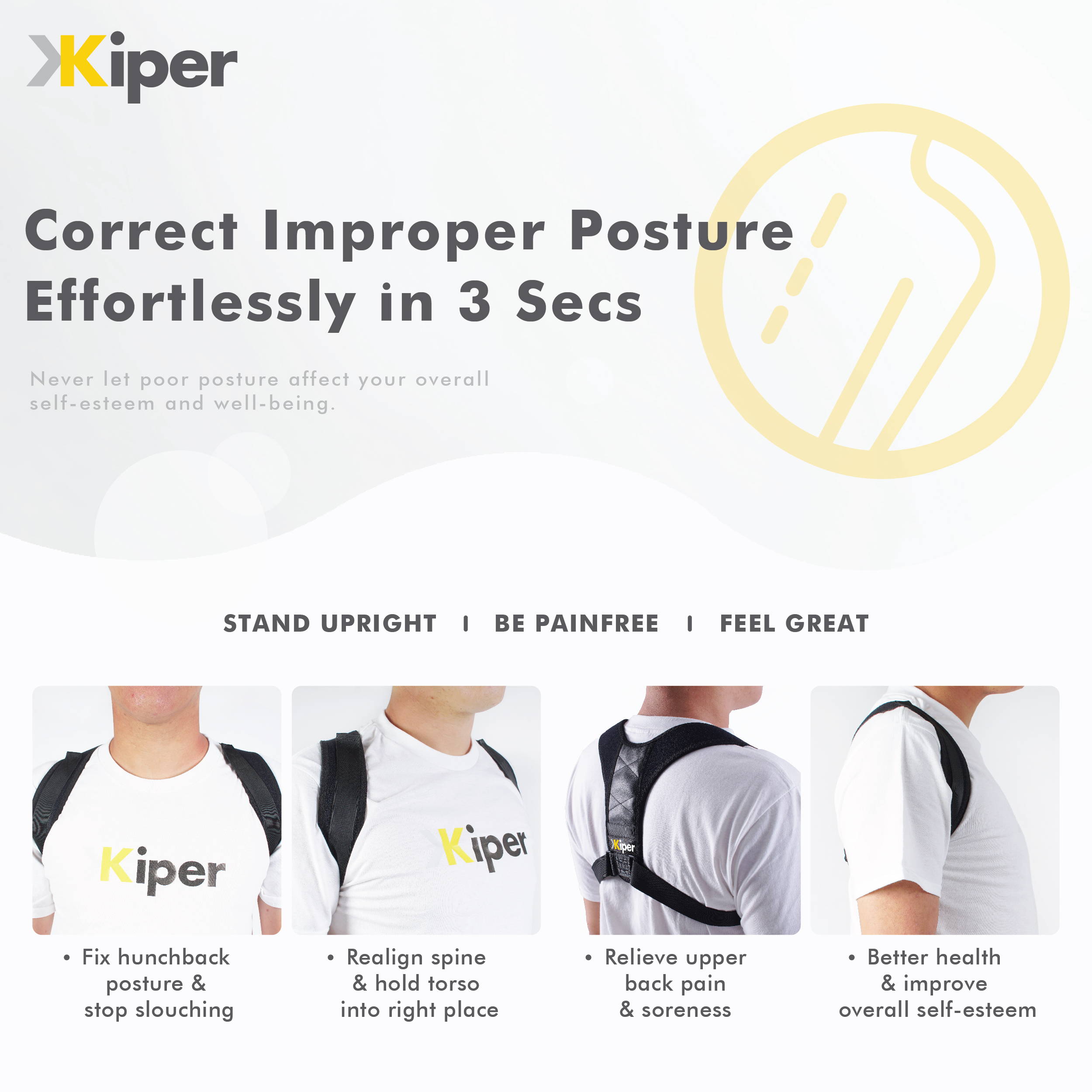 Effortless Shoulder Alignment - Align your shoulders back its proper posture in just 3 seconds.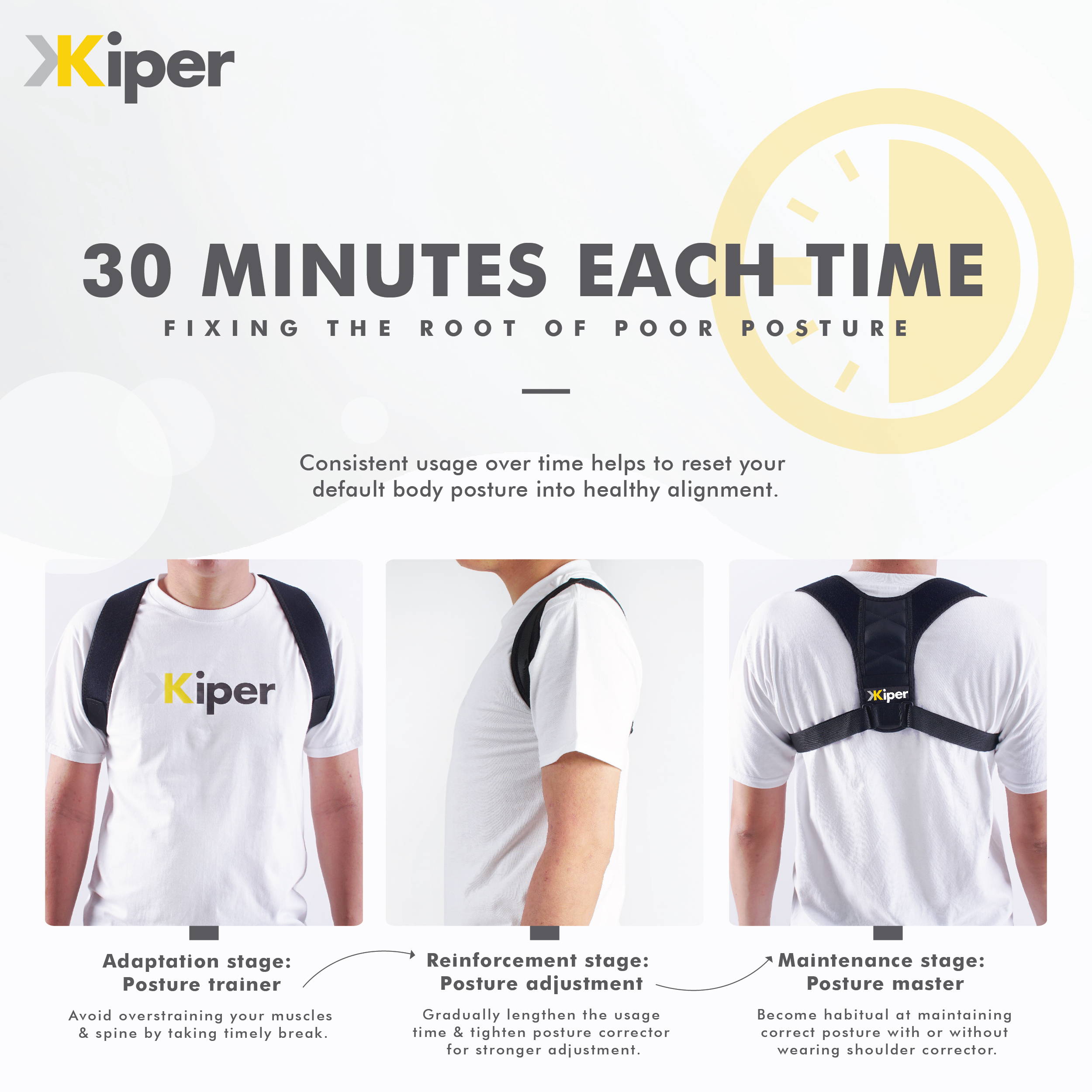 Wearing recommendation - Wear Shoulder Corrector V2 for 30 minutes each time to train your body and mind into correct posture. Longer duration without taking break at appropriate intervals might lead to strains and discomfort. Rest assured 30 minutes is enough to improve your posture.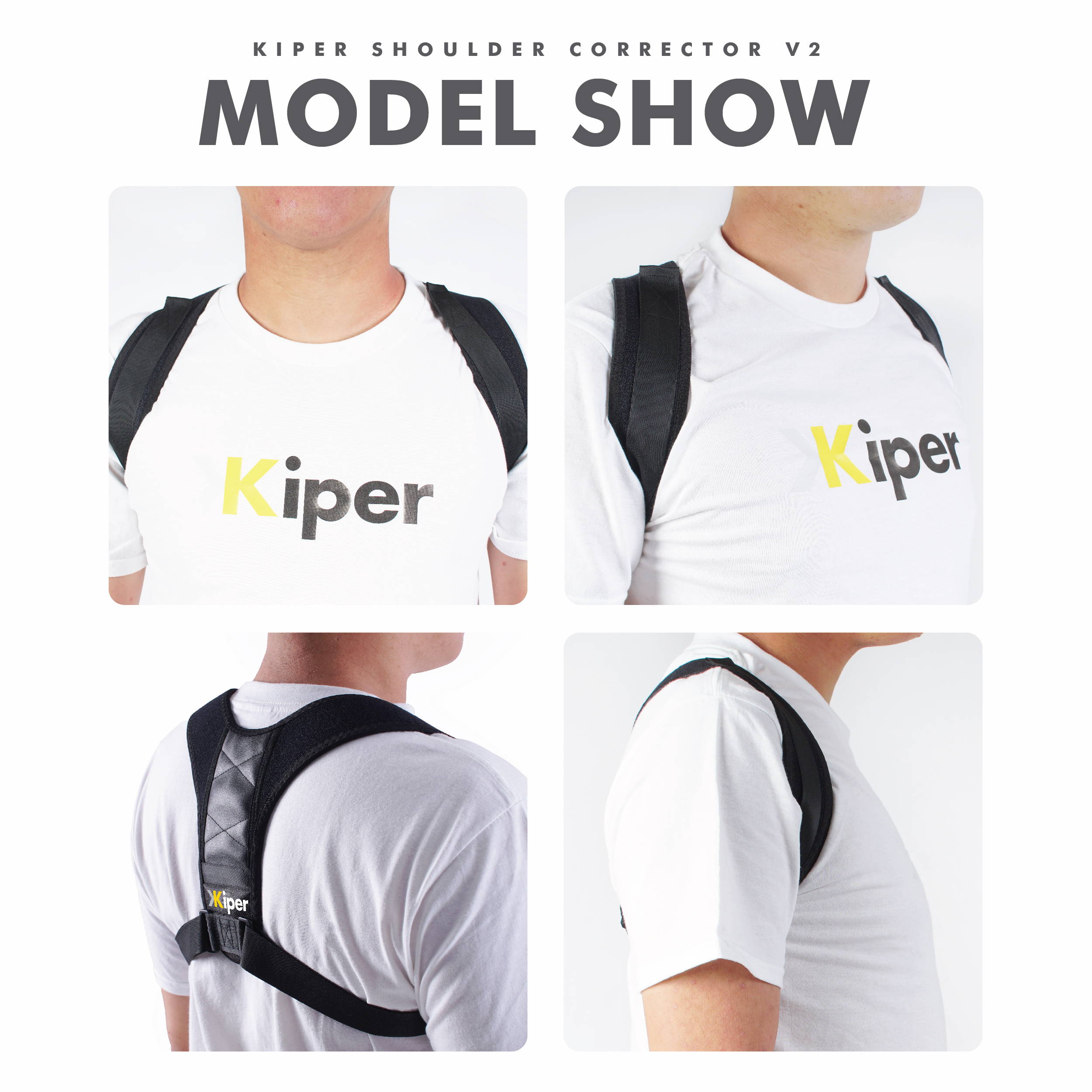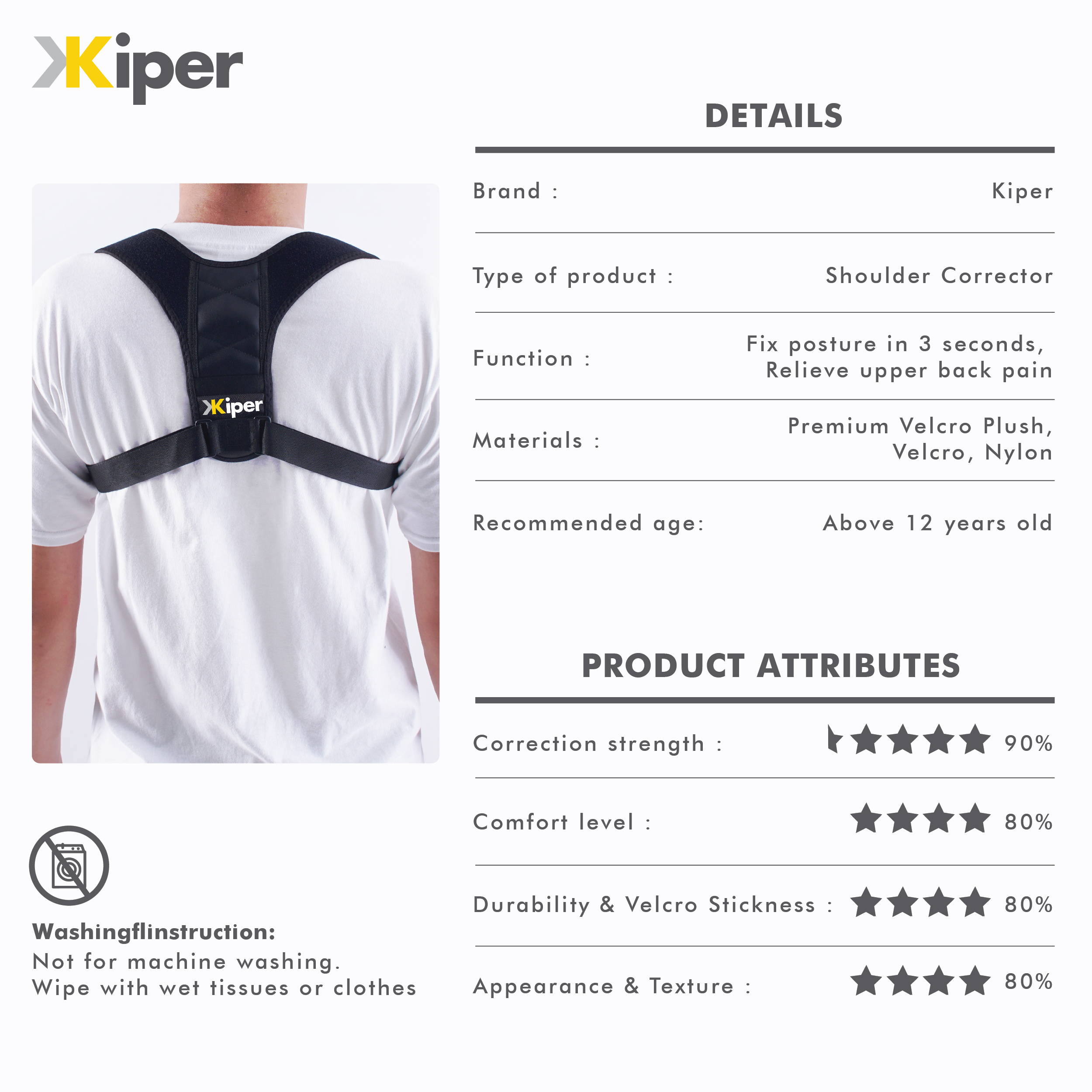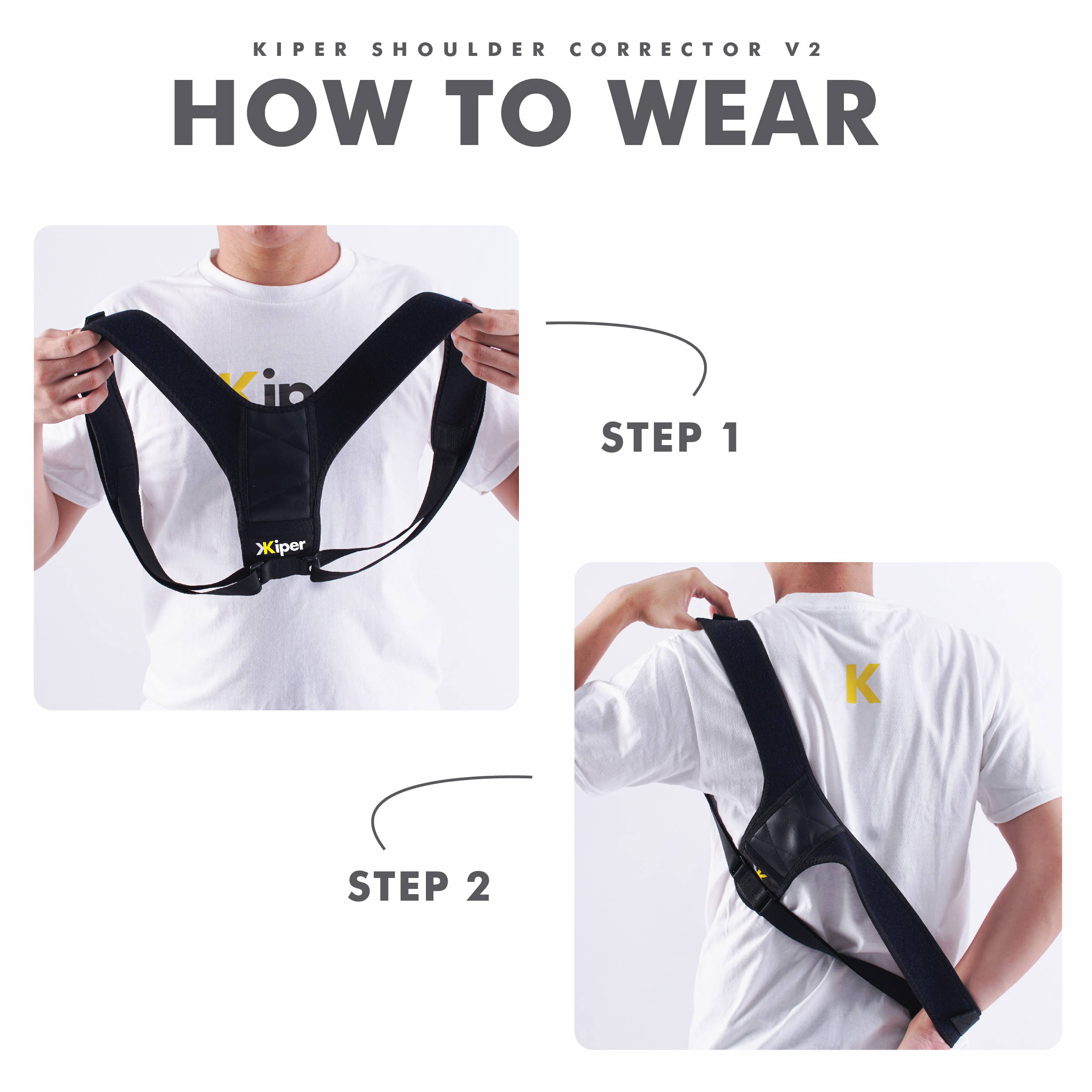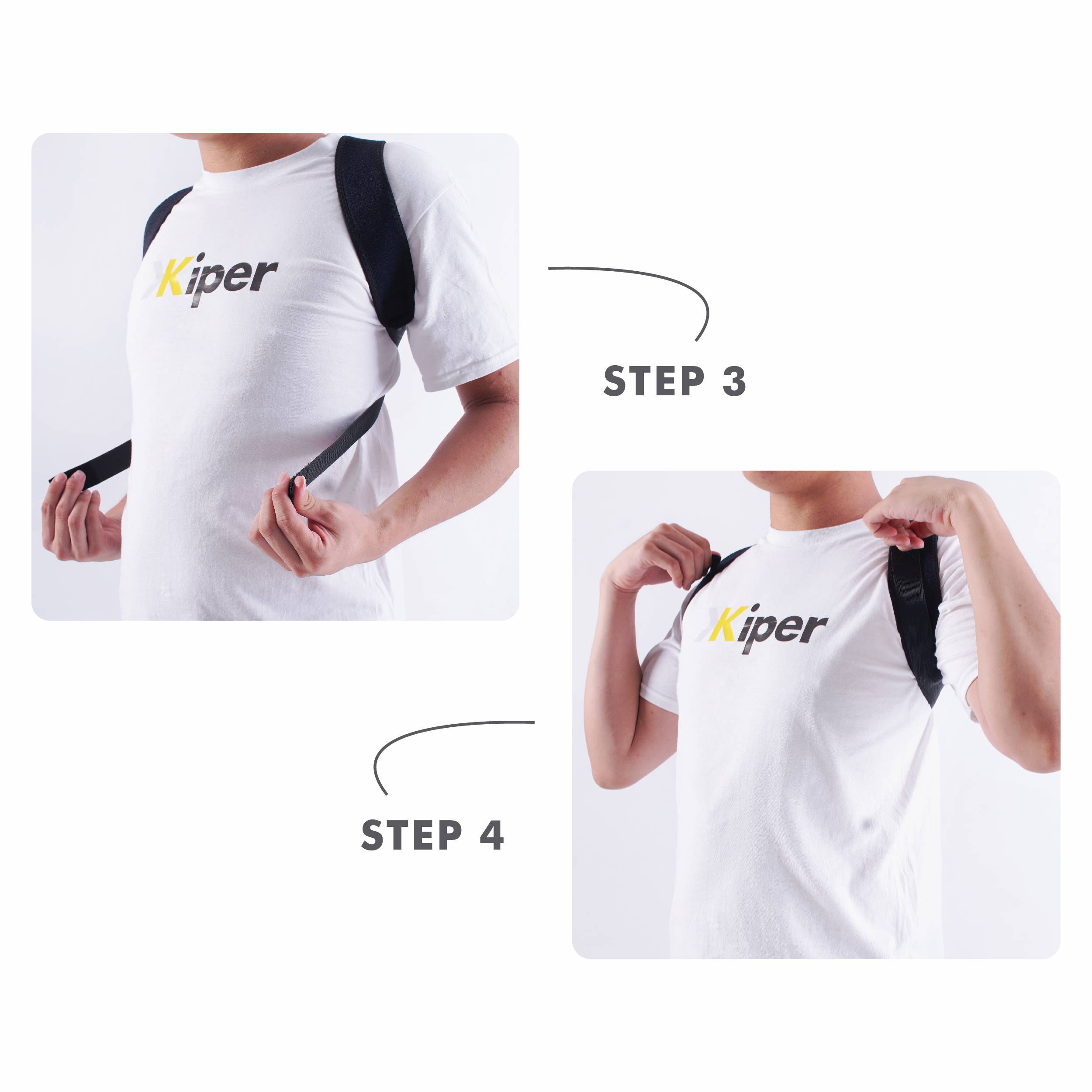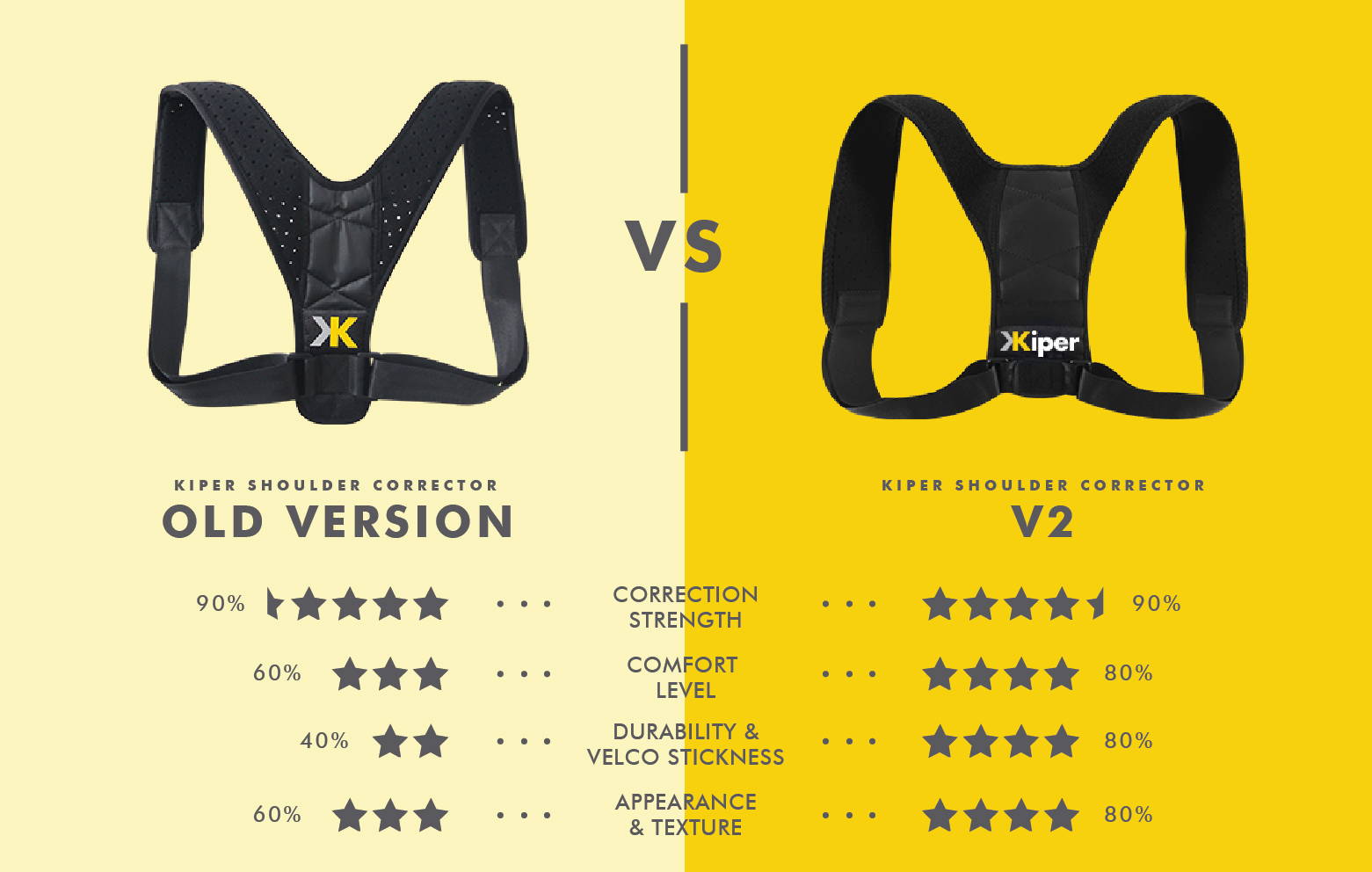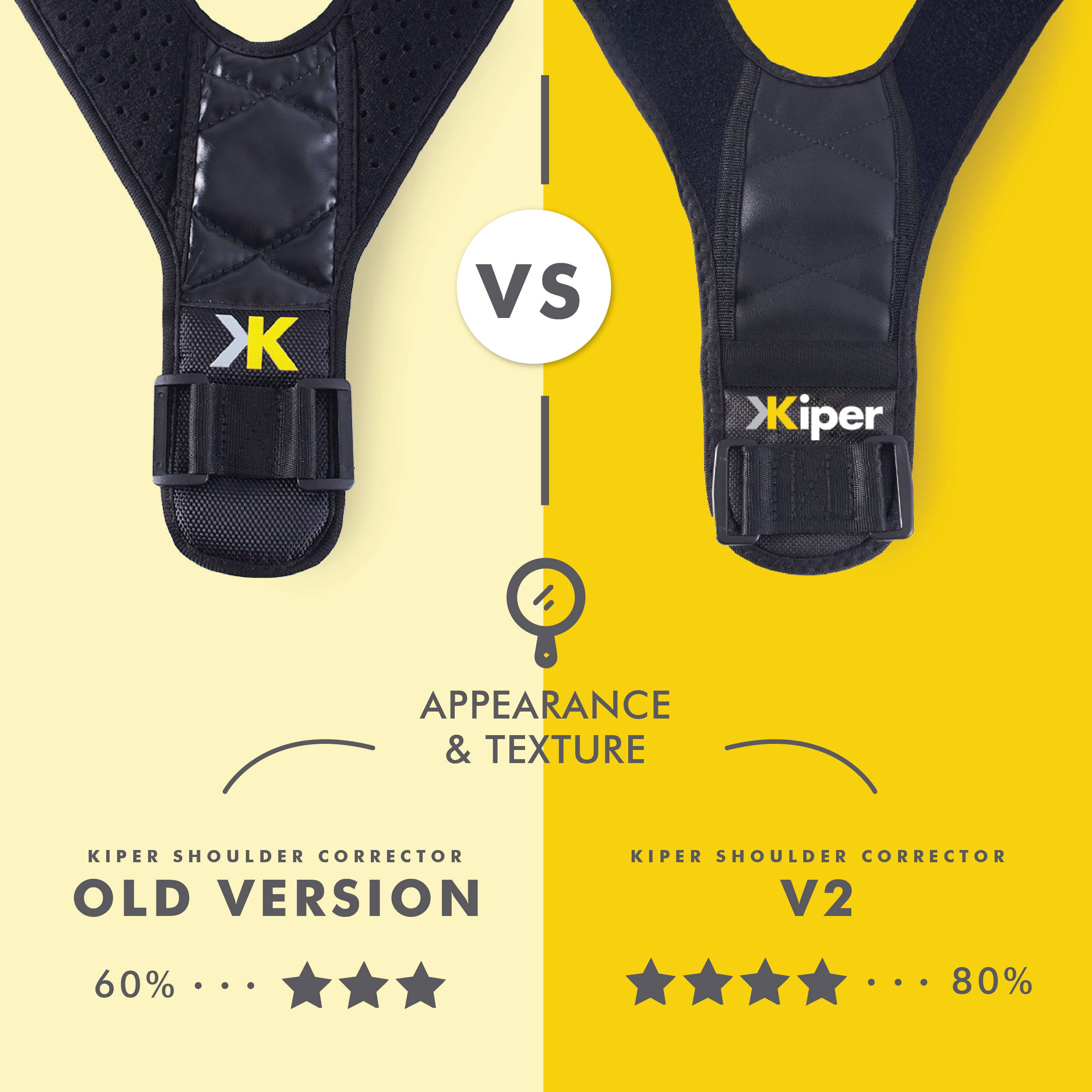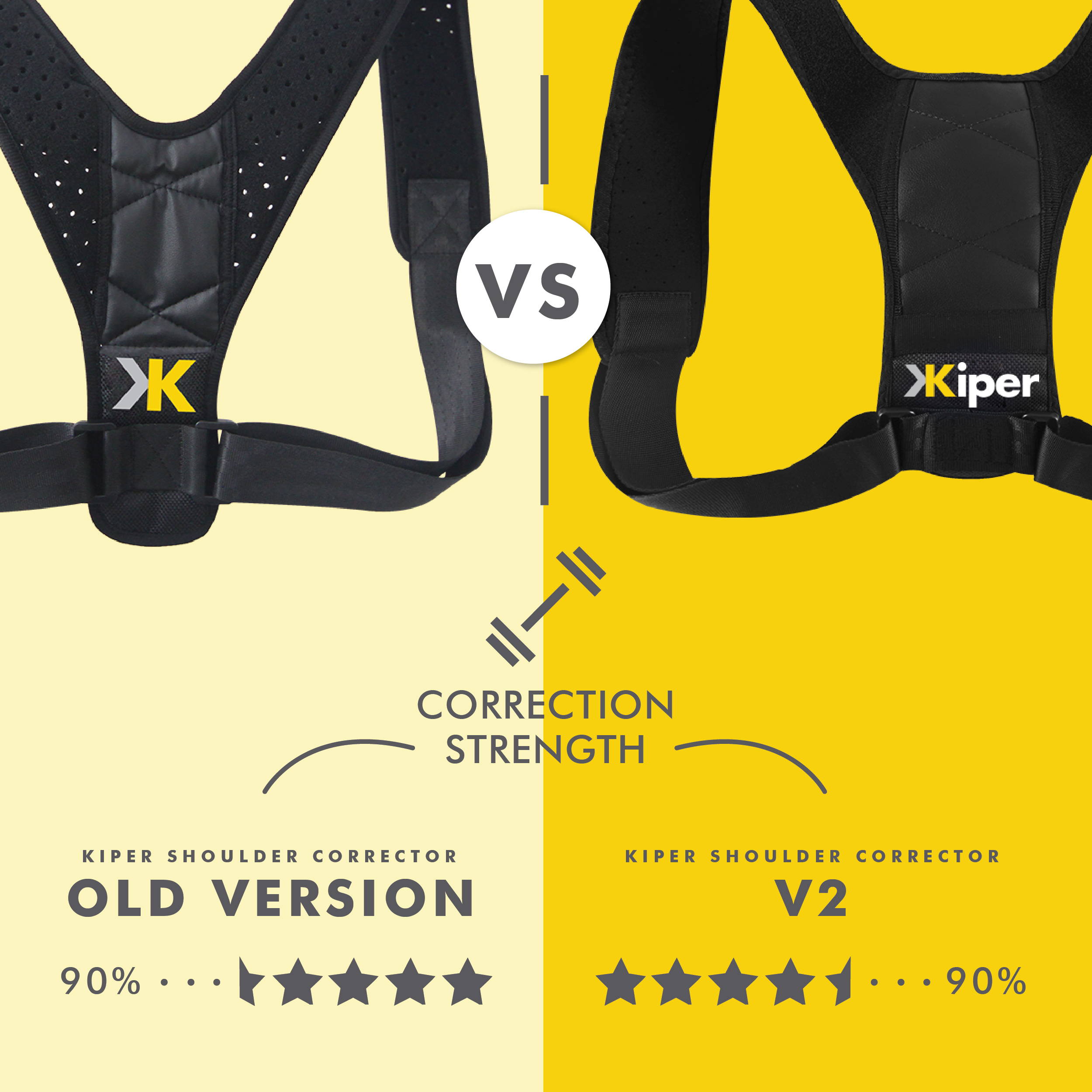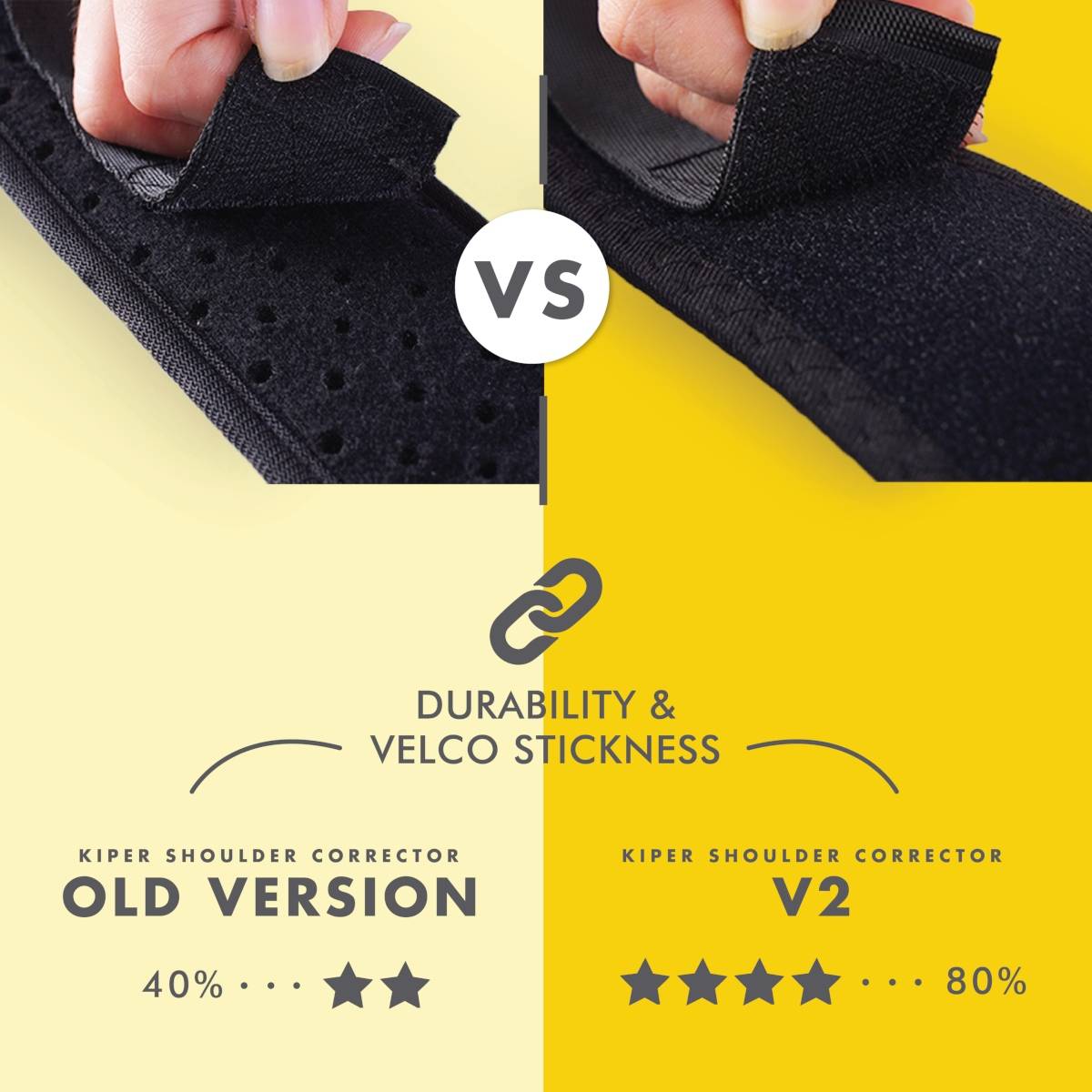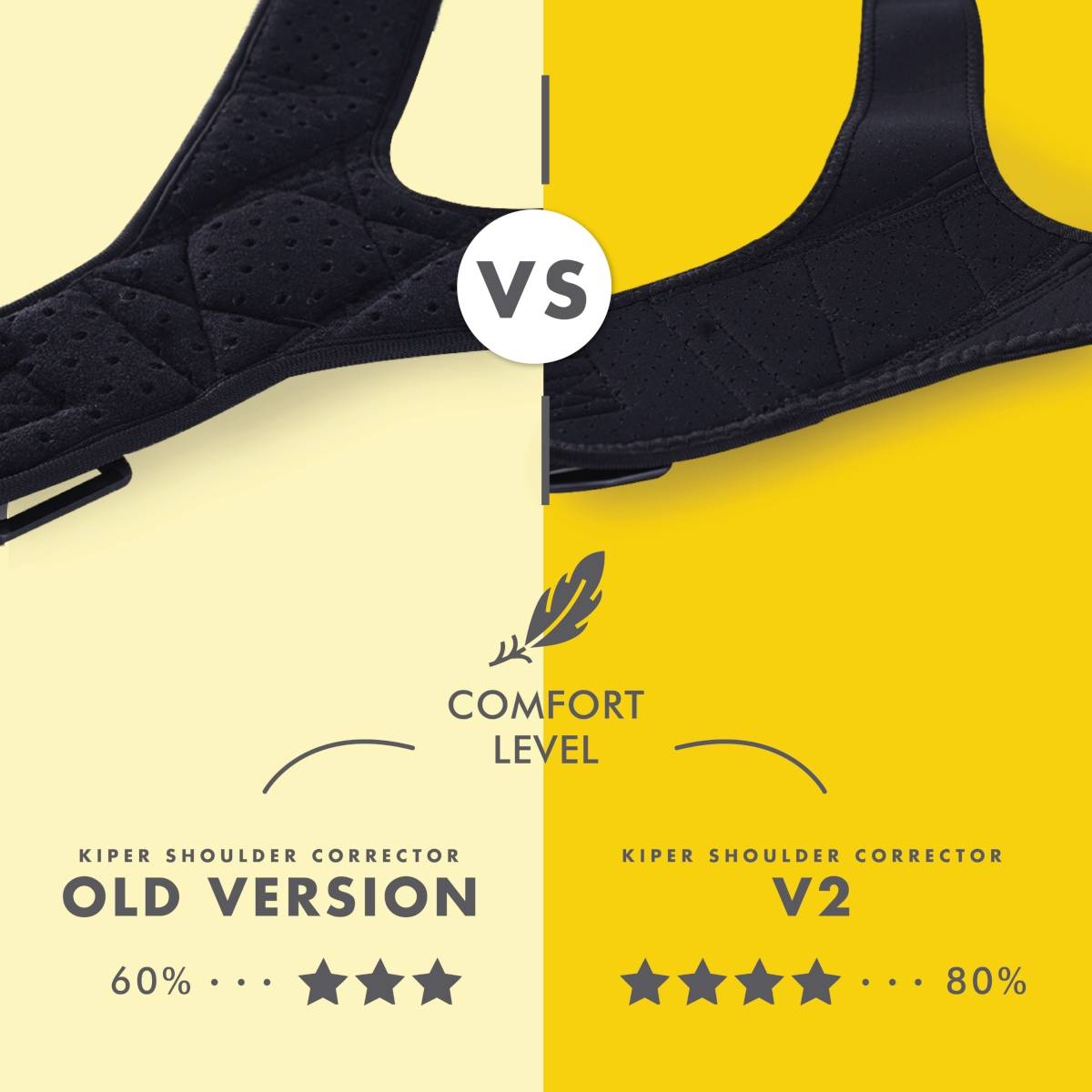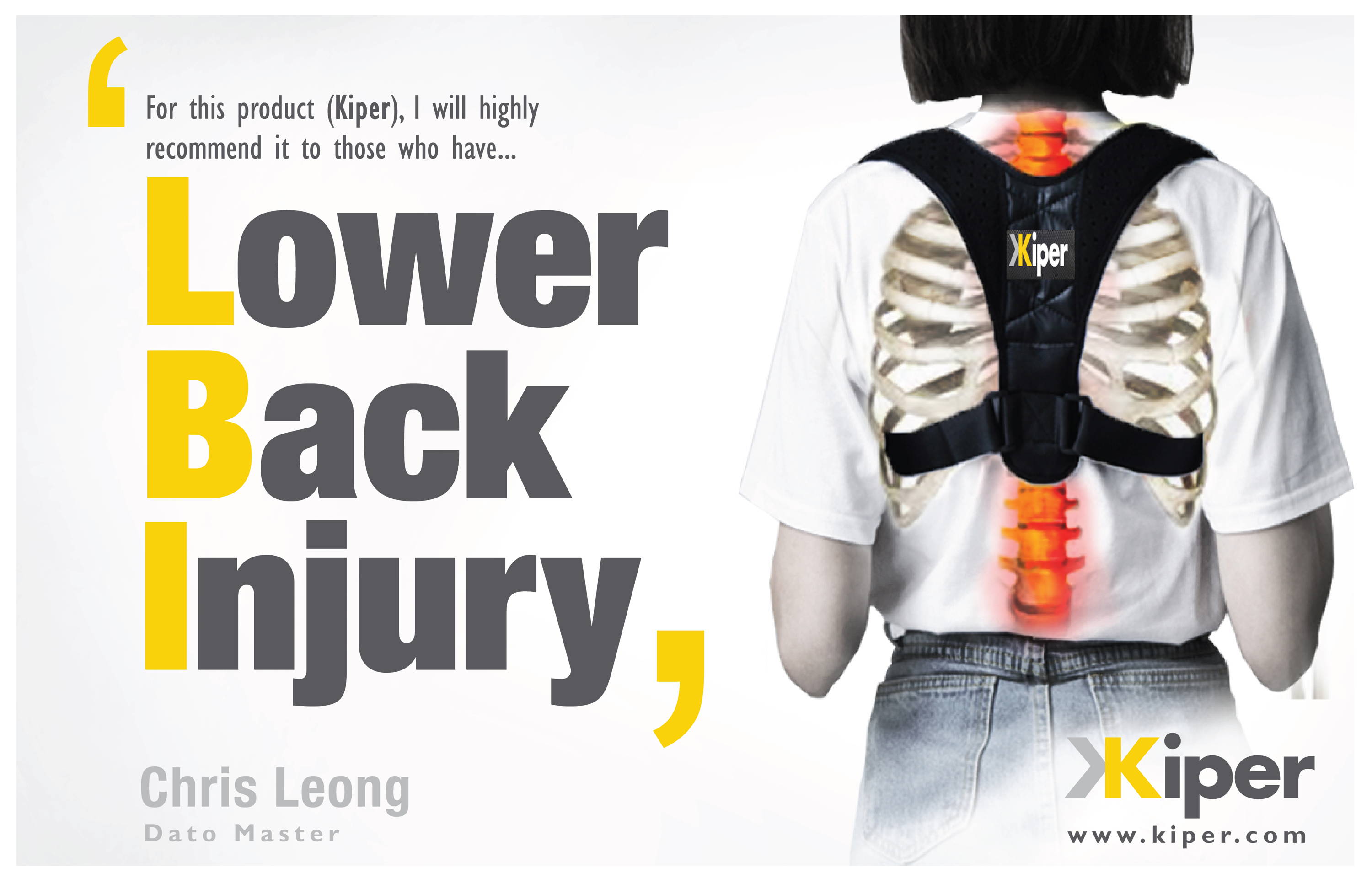 Muscle Pain Reliever - Besides realigning your vertebrae, Kiper strengthens your muscle to prevent further damage.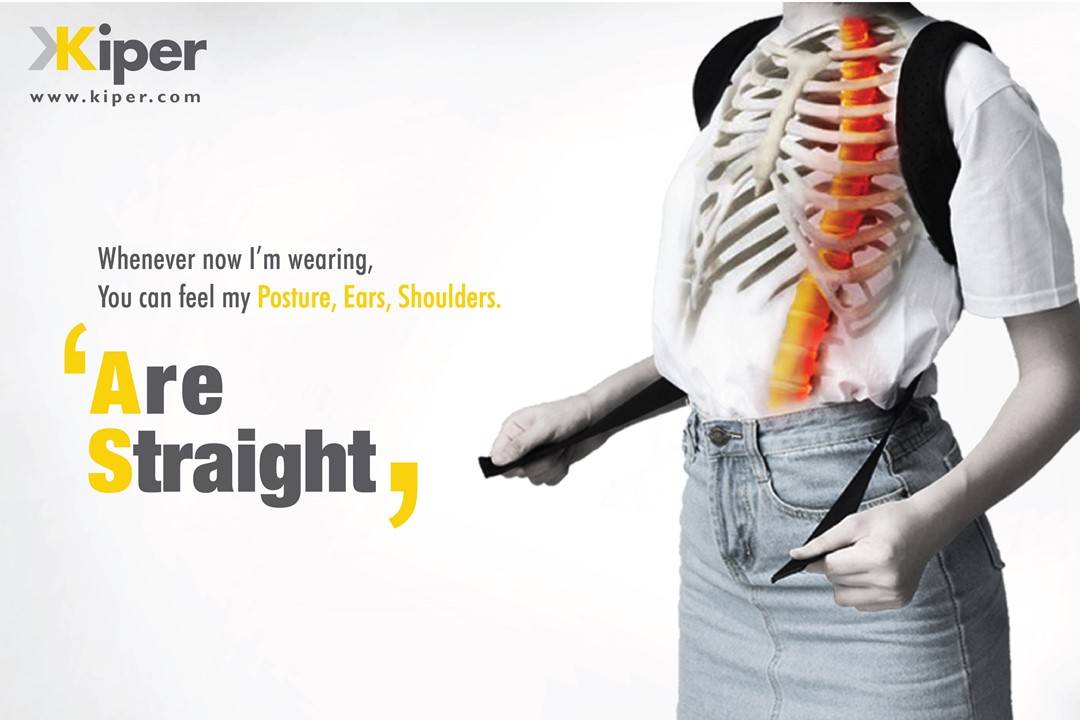 Ideal for Scoliosis & Lower Back Injury - Has the ability to gradually improve the condition of scoliosis and lower back injury (provided constant wearing over a long period of time)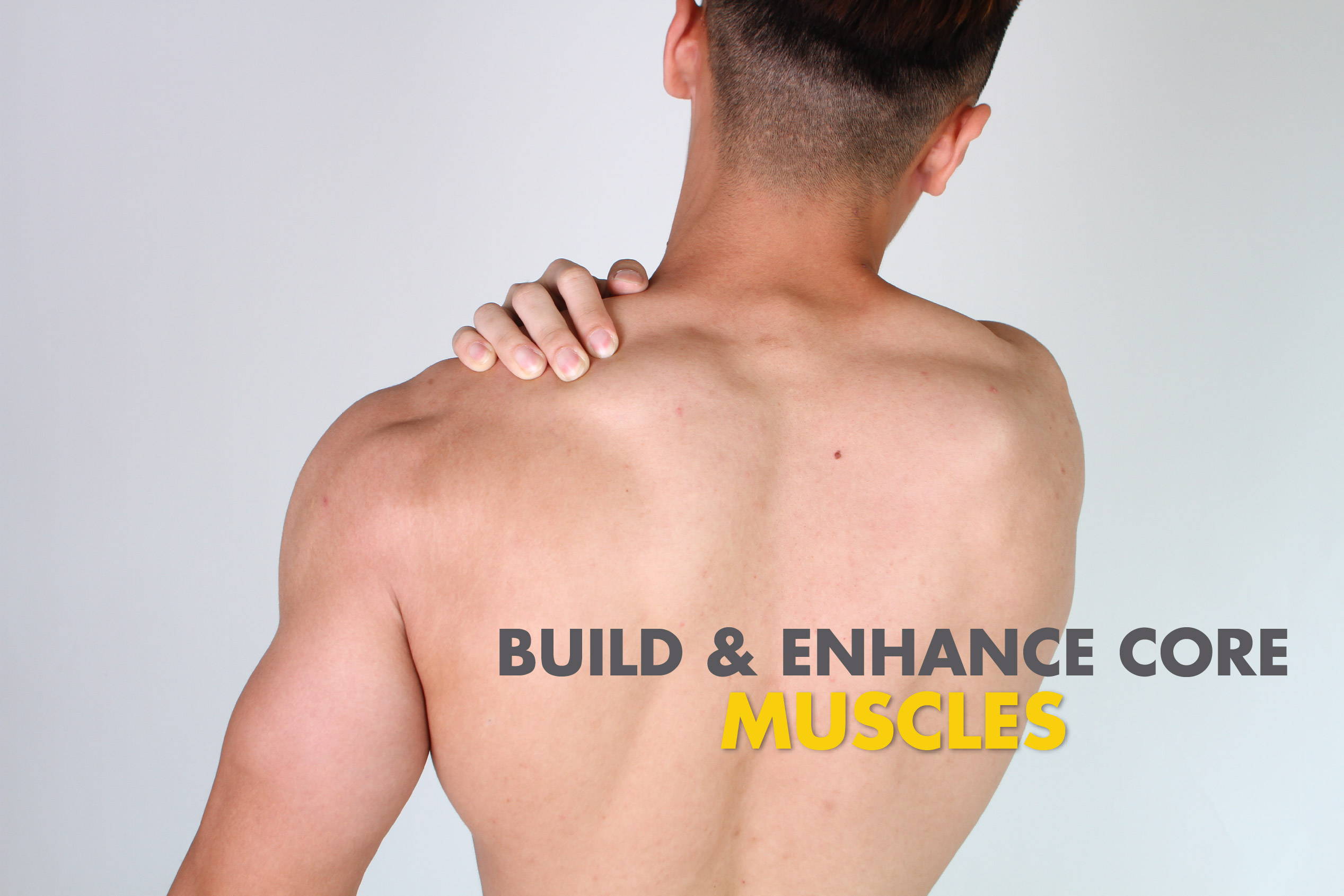 Build & Enhance Core Muscles - Over time, Kiper develops muscle memory which leads to keeping your back straight even without the posture corrector.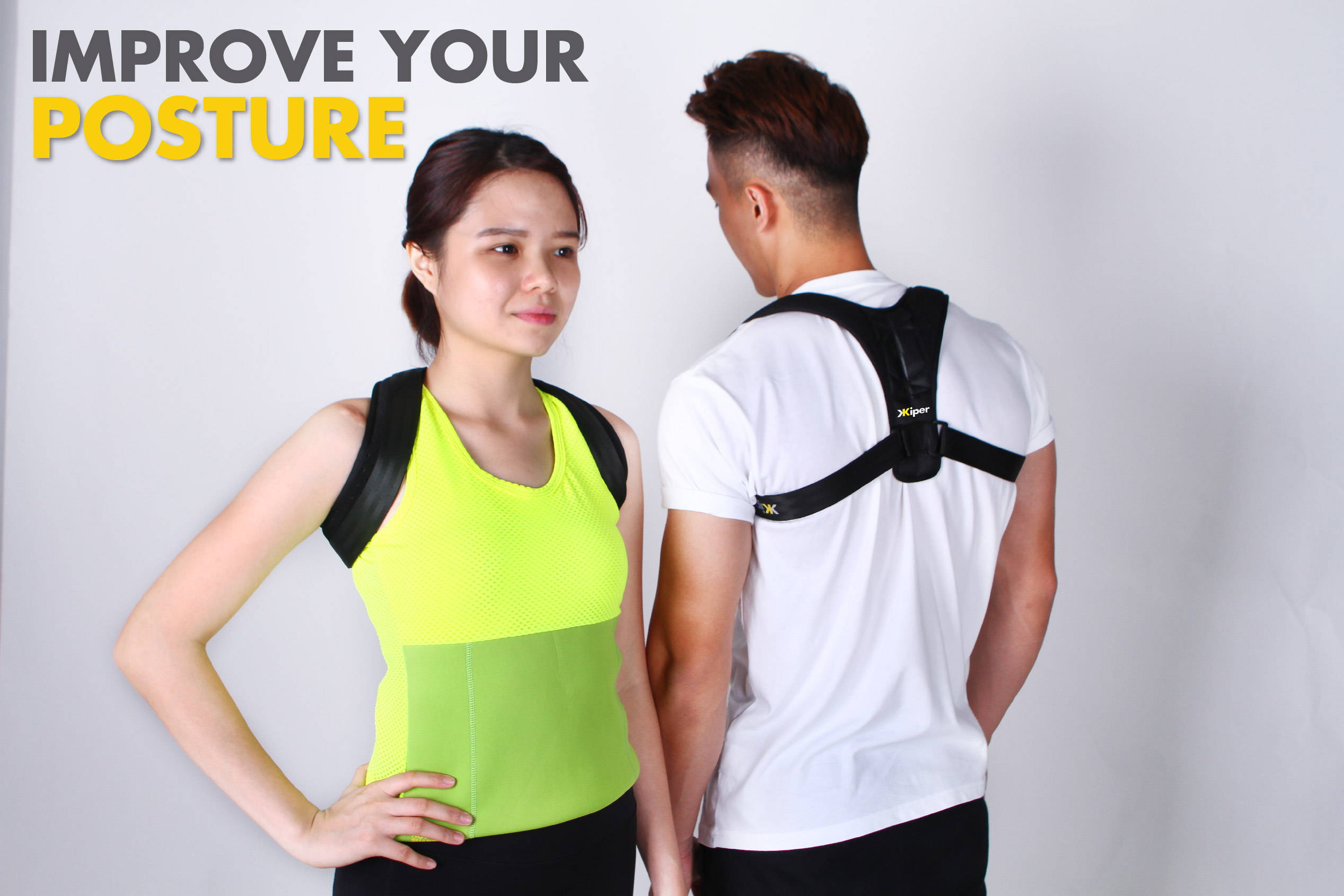 Suitable for anyone: Posture corrector with perfect correct posture brace for women & men to prevent cervical and thoracic conditions.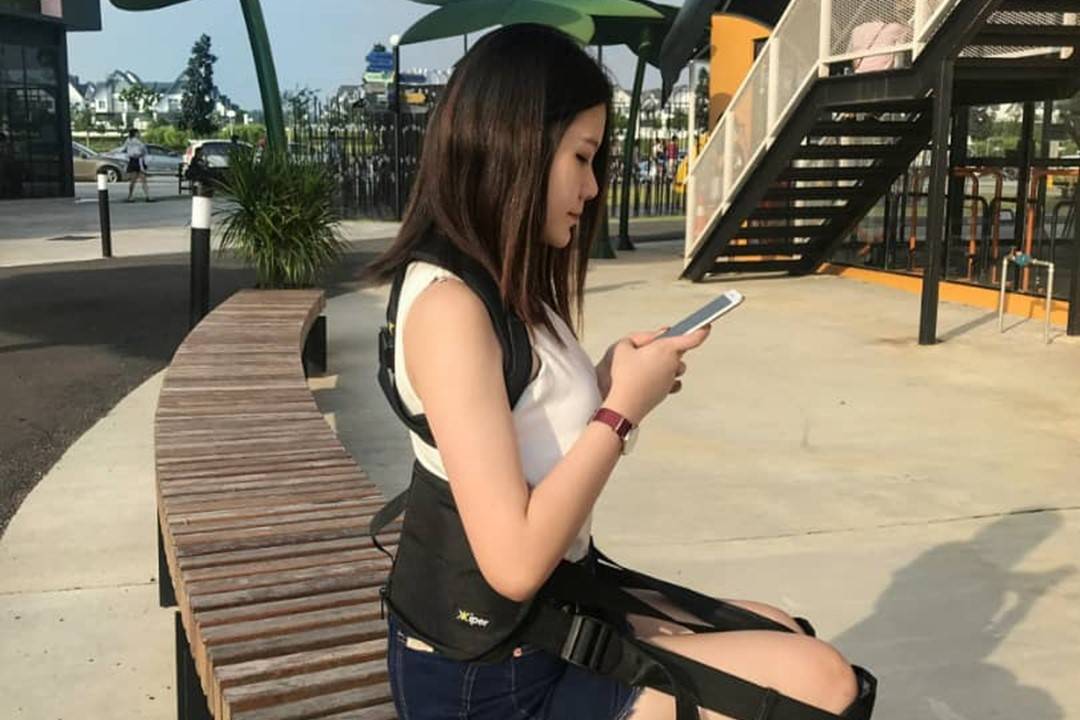 Anti-hunchback - Prevents you from hunching especially for many of us who would naturally slide into that posture when we are looking at our phone.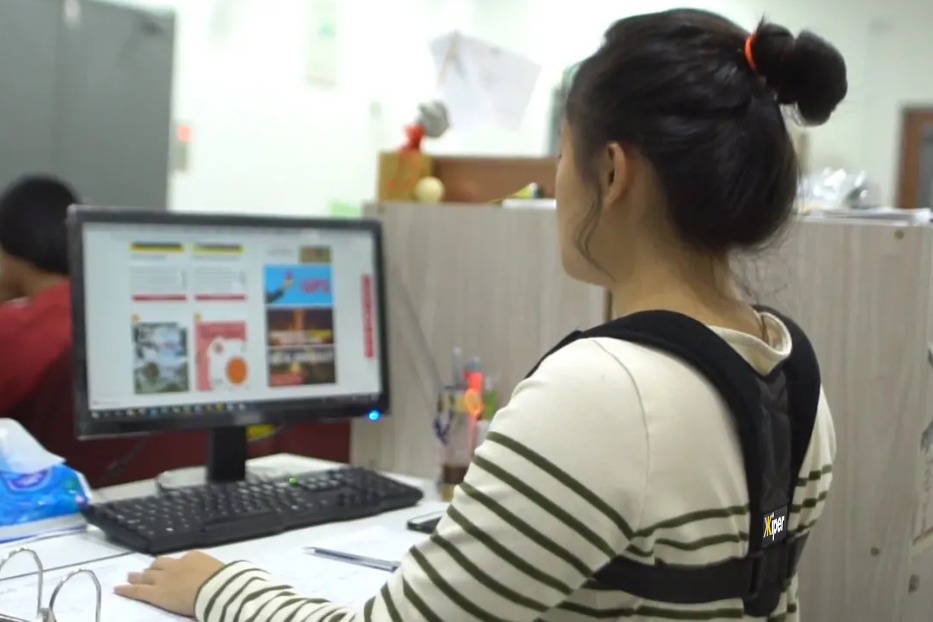 Stand Proud & Work Pain-Free - Struggling with poor body posture, computer back or shoulder pain? Align your spine at ease and enhance your posture to prevent back pain!
Best Companion for Exercises - Serve as an extra support for those who always exercise and do heavy lifting.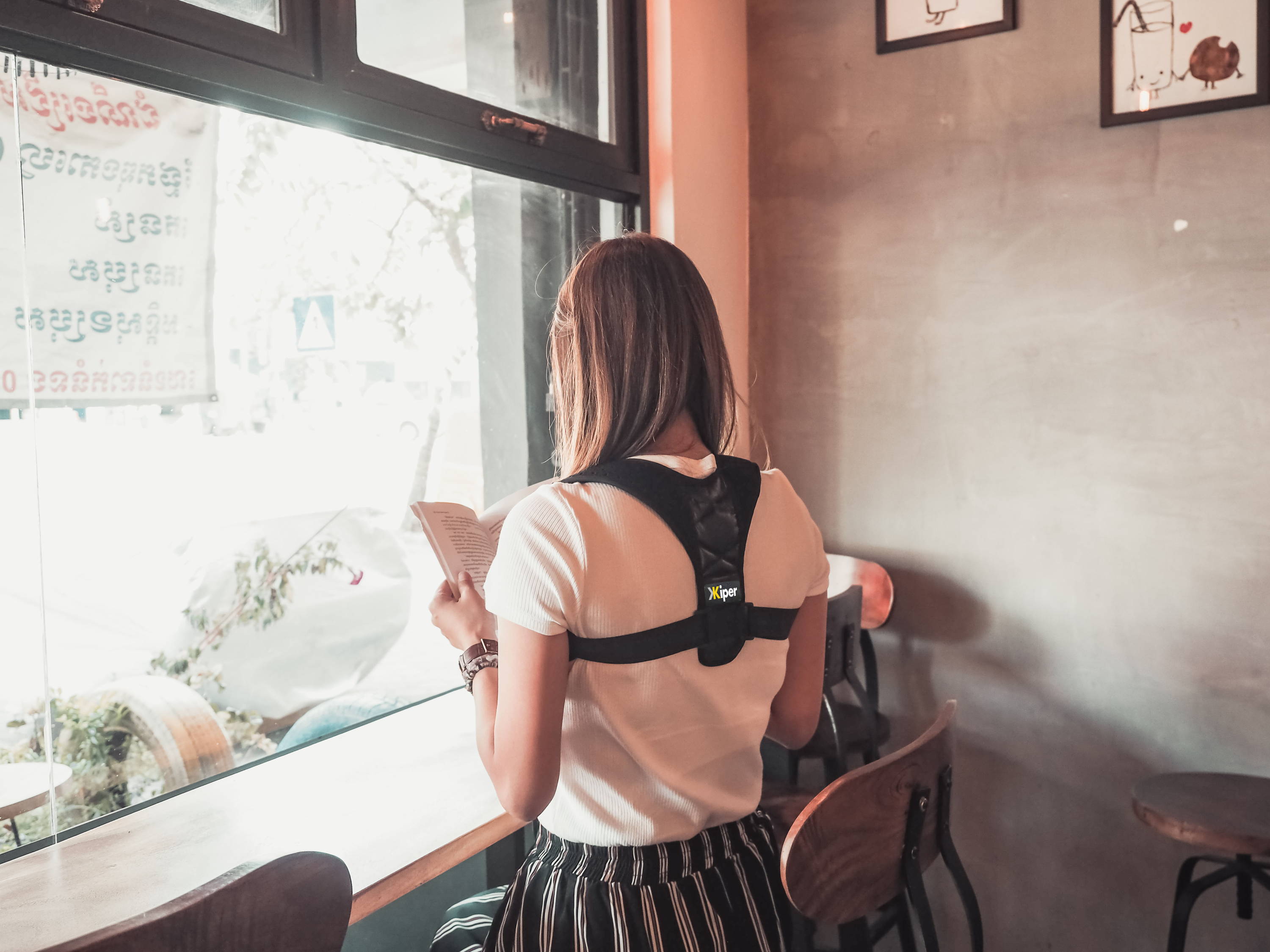 Wear It Anytime, Anywhere - Designed with maximum comfort in mind, you can easily wear it at work, while driving, at home, working outside, or even during physical activity!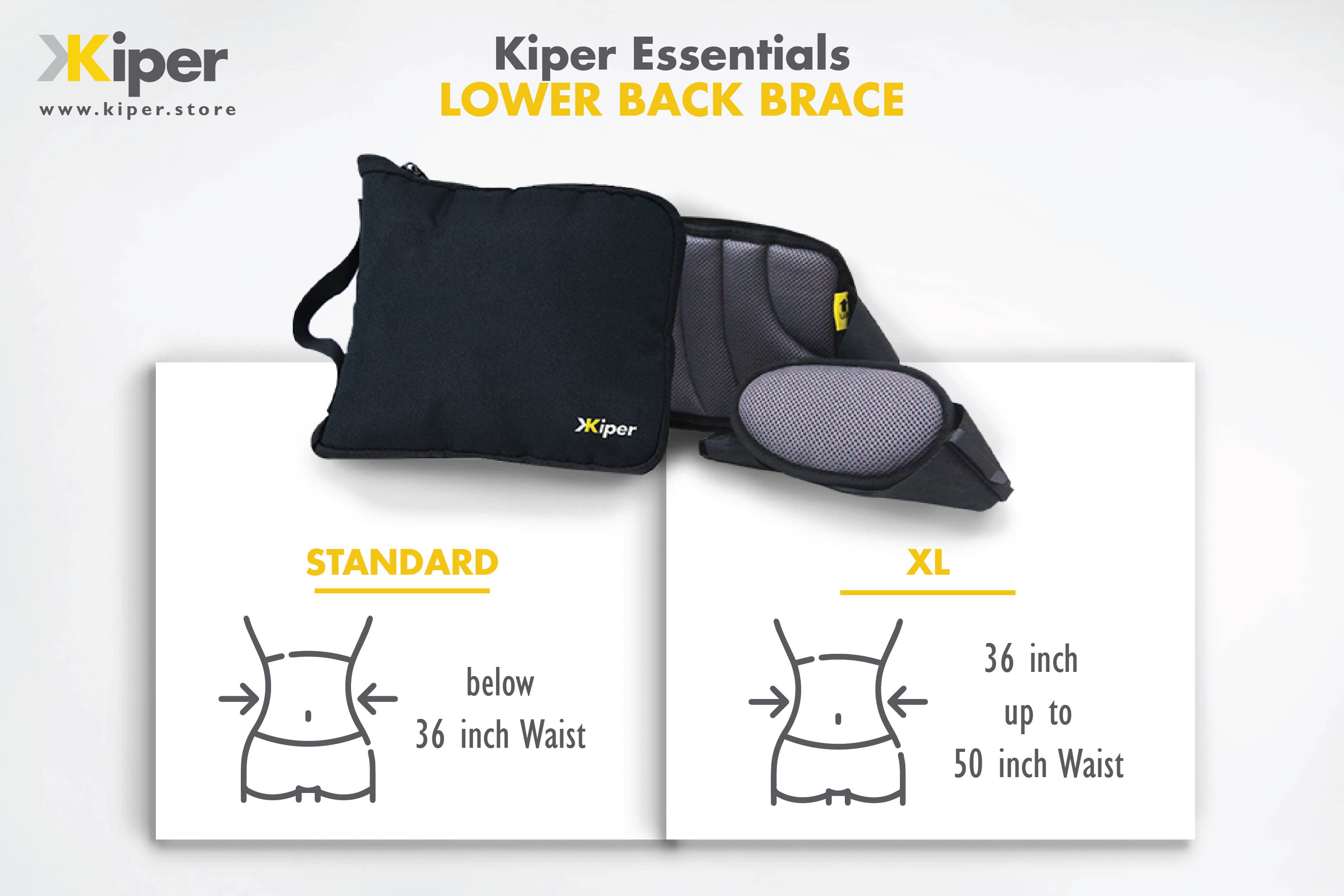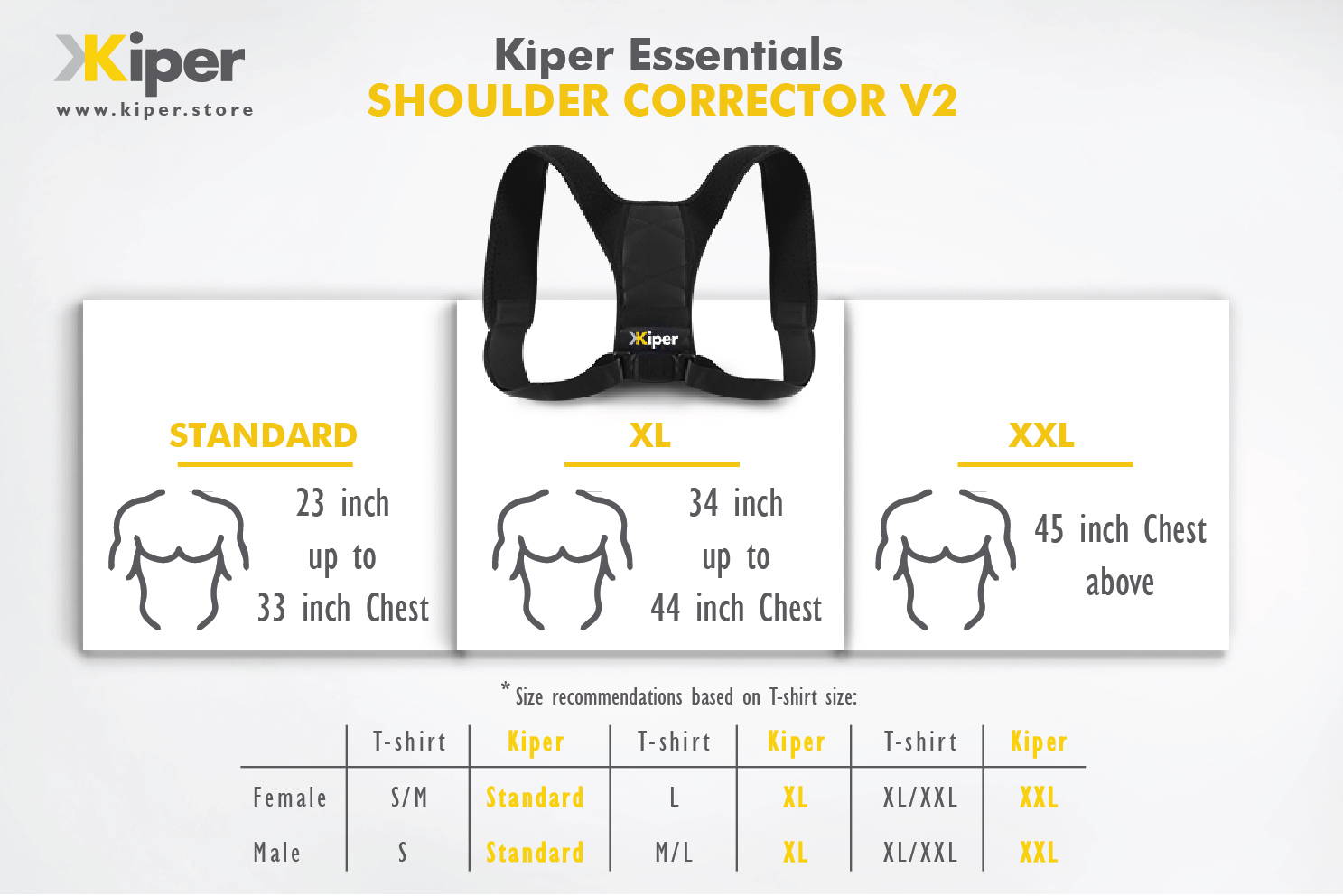 We ship to these countries:
Malaysia, Singapore, USA, Australia, Philippines, Hong Kong, Indonesia
For delivery duration:
3 to 5 working days delivery (Malaysia)
7 to 9 working days (Singapore)
15 to 25 days (Other Countries)
Lower Back Brace Instructions
Sit & Wrap
Kiper zips itself into a portable case. Throw it in your bag and unpack it when you're ready to sit.


Align
Place both feet flat on the floor (it's ergonomic!). Wrap the back pad around your body and hook the knee pads over your knees.


Adjust
Lean your chest forward and grab the adjustable leg straps. Then, sit up straight while you pull on the straps to tighten and vertically stack your spine into perfect posture.


Clip (Optional)
Slide the left strap into the center clip to keep your legs together. Pull the center clip towards your body until you feel awesome.


Shoulder Corrector Instructions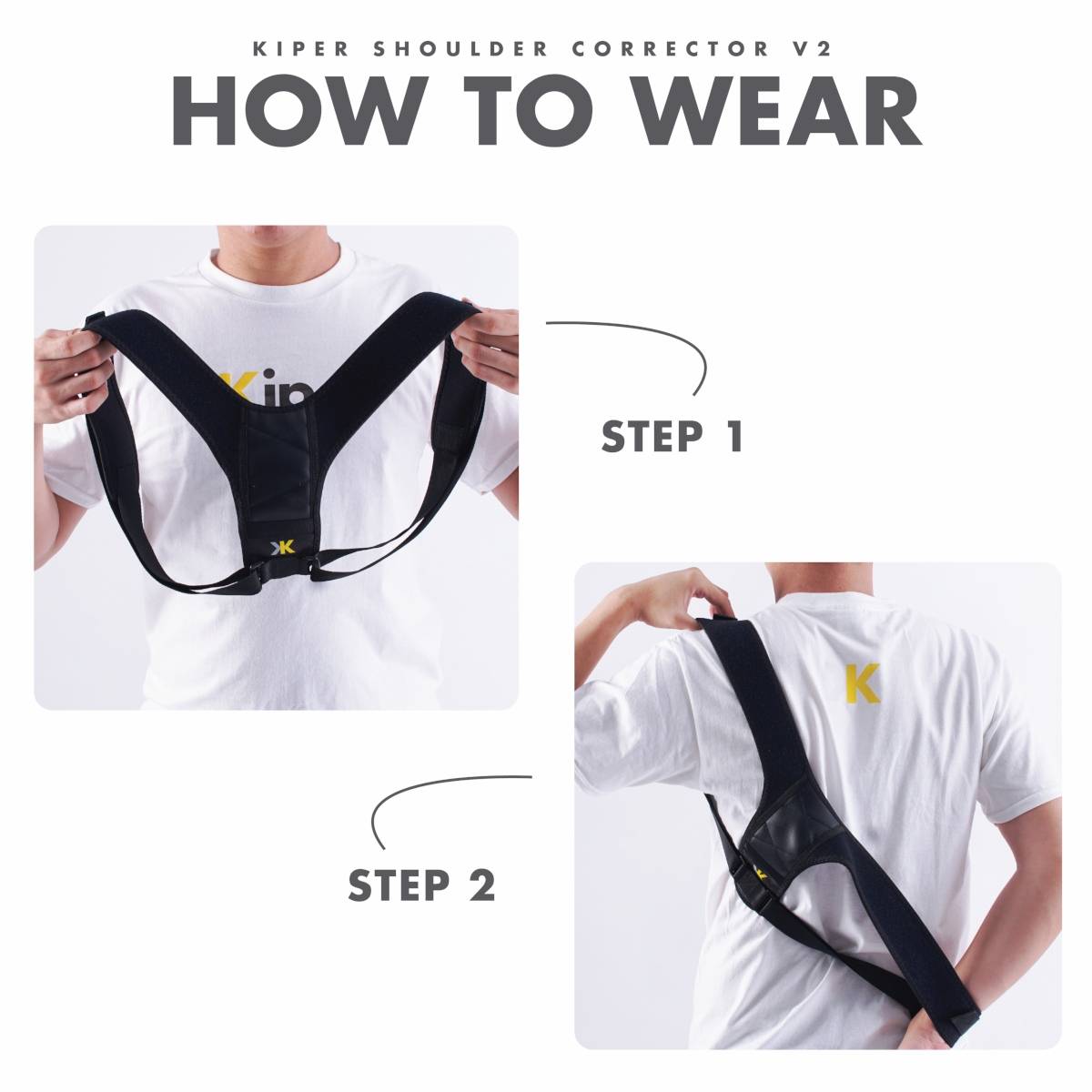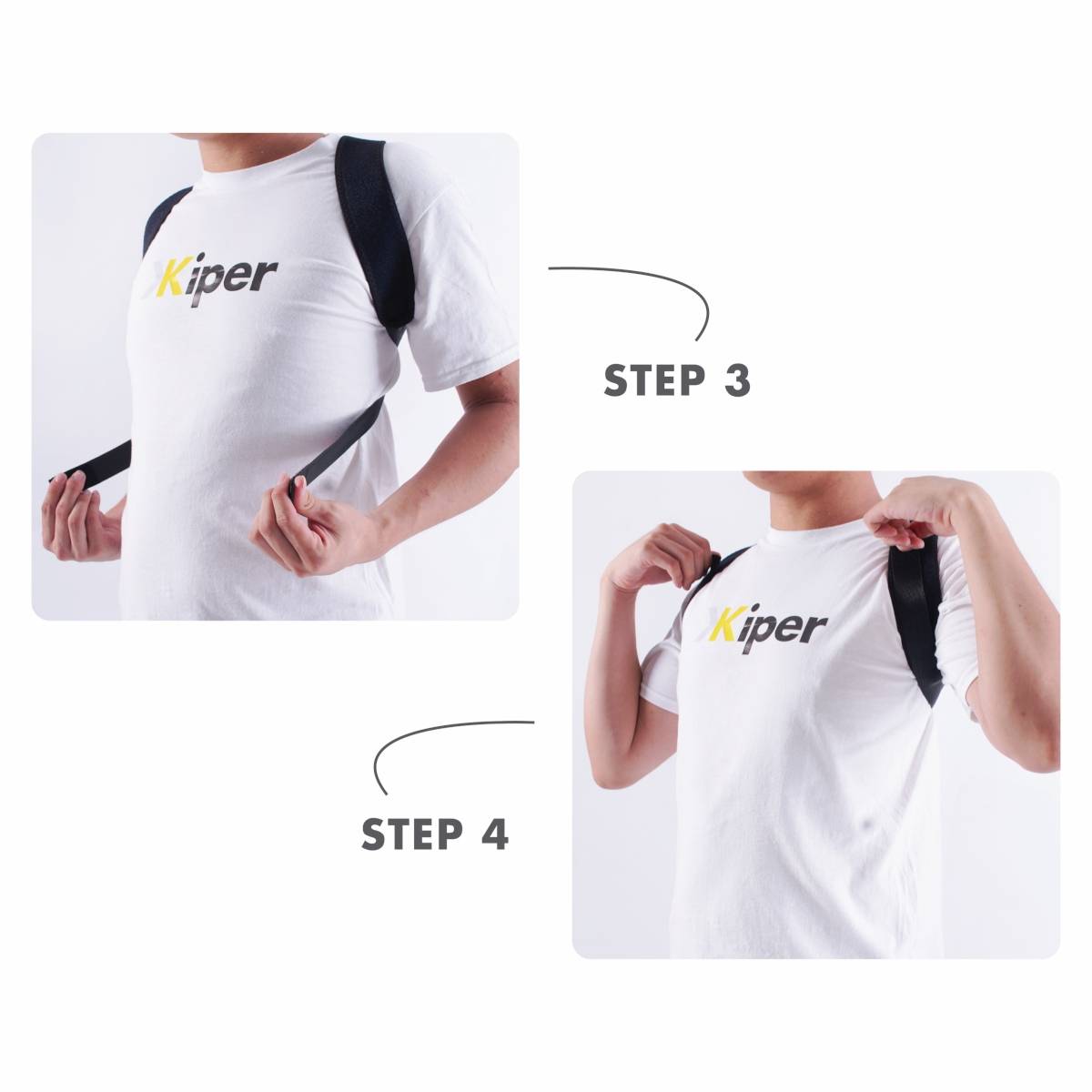 Painless Back & Correct Posture with Kiper
Having a painless back and correct posture is easy with Kiper. Let Kiper show you how!
Painfree Solution Endorsed by Master Chris
Master Chris reveals his secret on keeping spine and back healthy without back pain. Find out more on how Master Chris has his back covered!
Sitting in Perfect Posture for 2 Hours with Kiper
Robert and Chooi Yim are chronic back pain sufferers, still they manage to sit for 2 hours continuously in perfect posture with Kiper!
Perfect Posture with Kiper Anytime Anywhere
No matter where you go, never compromise on the well-being of your back and spine. Bring Kiper along and sit in perfect posture at all time!
Once put it on, feel like not taking it off anymore
These 3 ladies have never heard of this Backpain Relief Solution, but once they've tried it, they didn't feel like taking it off anymore.
Transform the sitting posture and lifestyle
How has Kiper transformed the lifestyle of a teacher? Listen to what Teacher Chew has to say about Kiper Essentials Lower Back Brace.
High Returning Investment for Your Back & Spine
Financial investment is nothing odd to Spark the financial planner. This time, instead of investing in finance, he decides to invest in something priceless - spinal health.
3 Seconds To Improve Your Posture
In just 3 seconds, Blogger Lee Yann corrects her shoulder posture. Learn from her on how to get rid of the soreness and pain almost immediately!
People who viewed this also bought...