Kiper Junior Upright is a wearable support that gives your children perfect posture at all time. Specially designed for children aged between 6 and 13, Kiper Junior Upright holds the body trunk and spinal column into optimal postural alignment, ergonomically preventing children from slouching and hunching due to reasons such as studying or smartphone usage.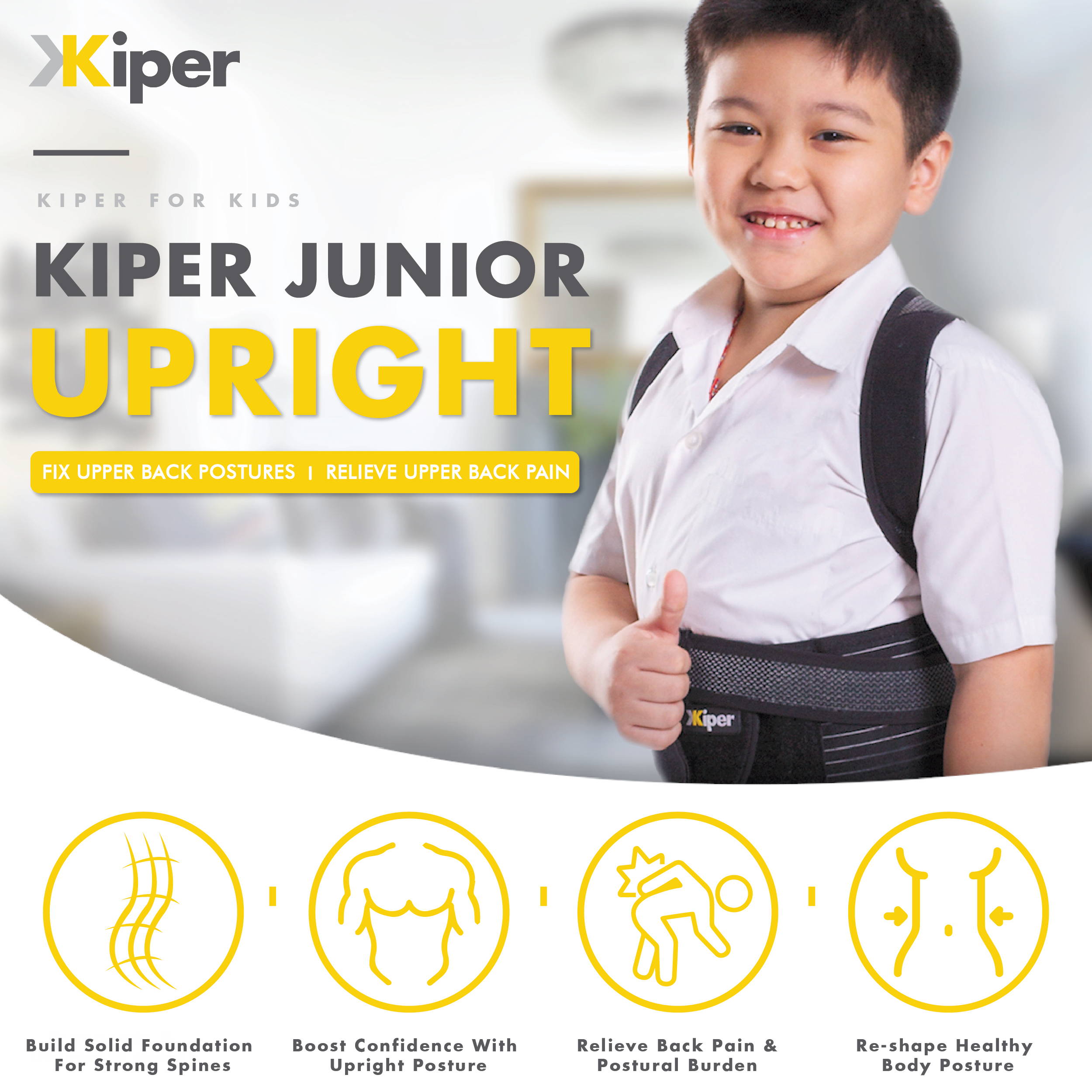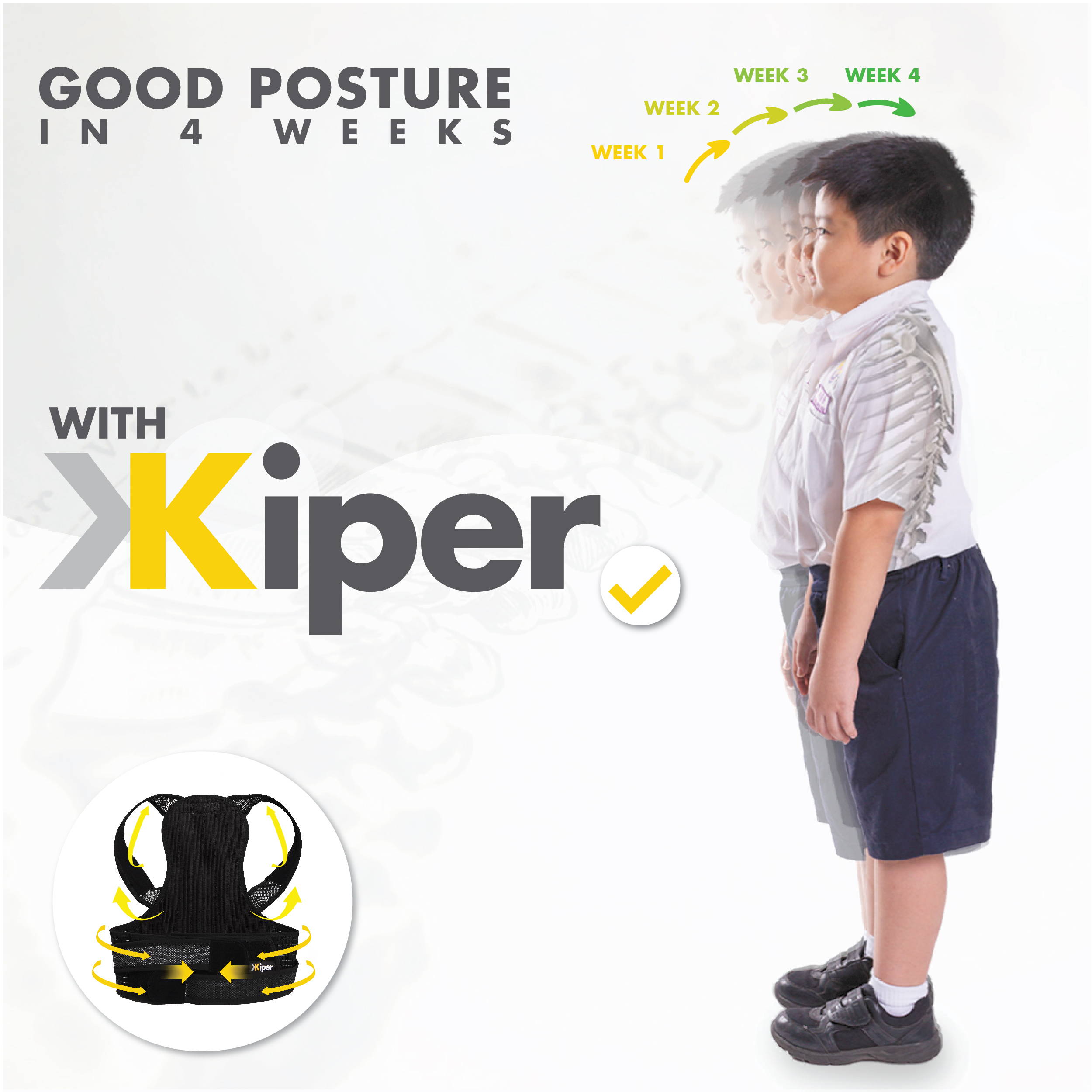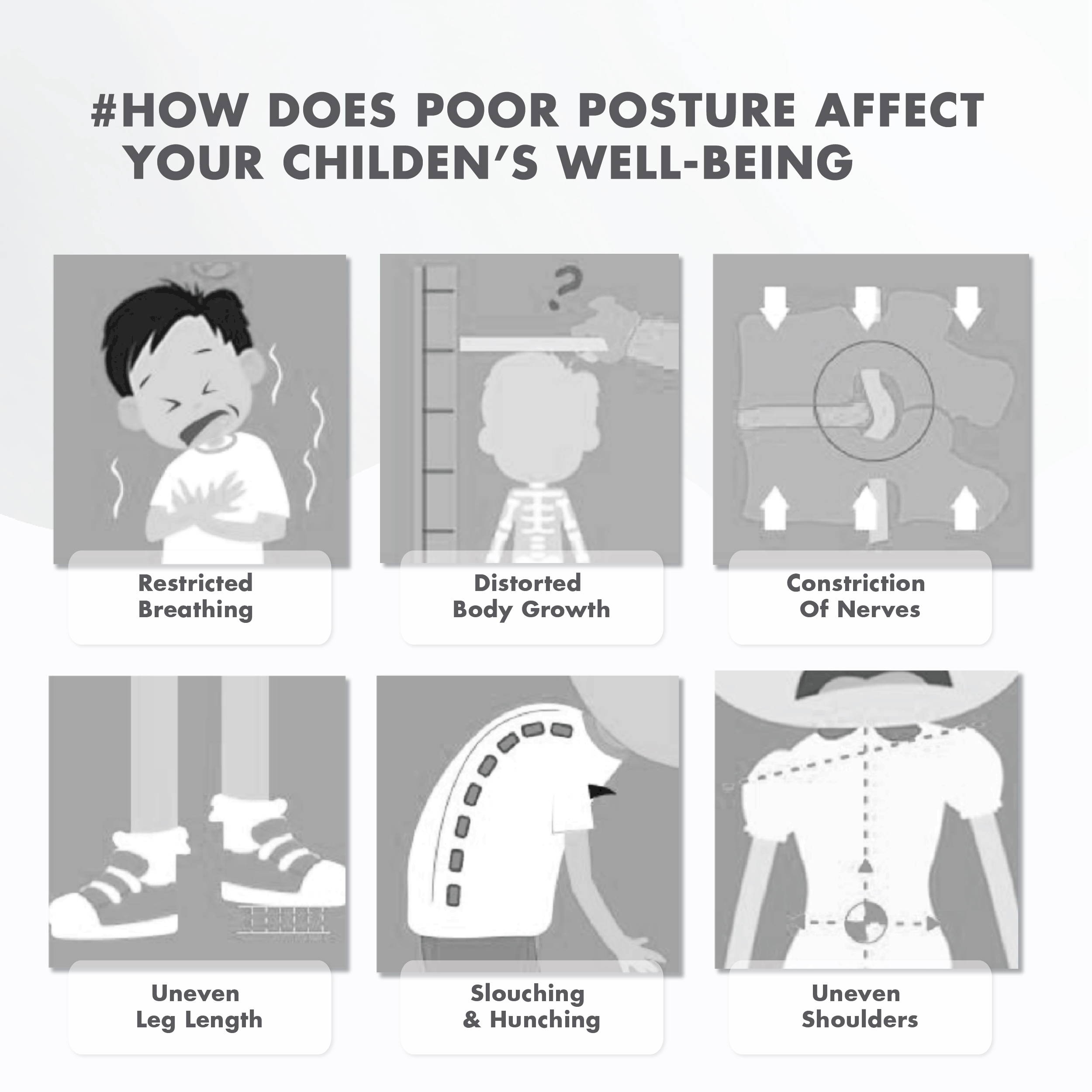 Do you know that poor posture can cause these problems?
✔ Restricted Breathing

✔ Distorted Body Growth

✔ Constriction of Nerves

✔ Uneven Leg Length

✔ Slouching & Hunch Back
✔ Uneven Shoulders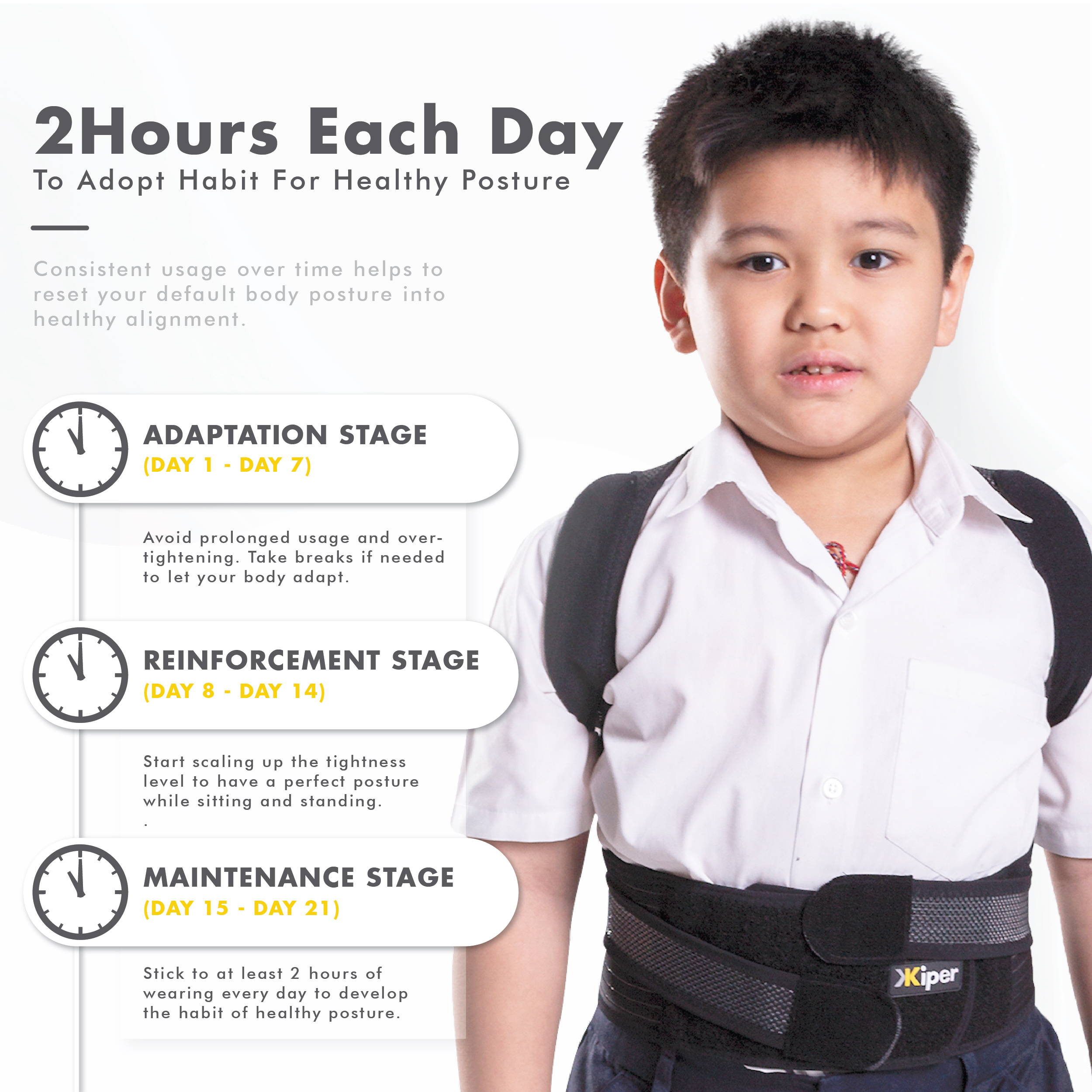 Wearing recommendation - 2 hours each day to train your body and mind into correct posture.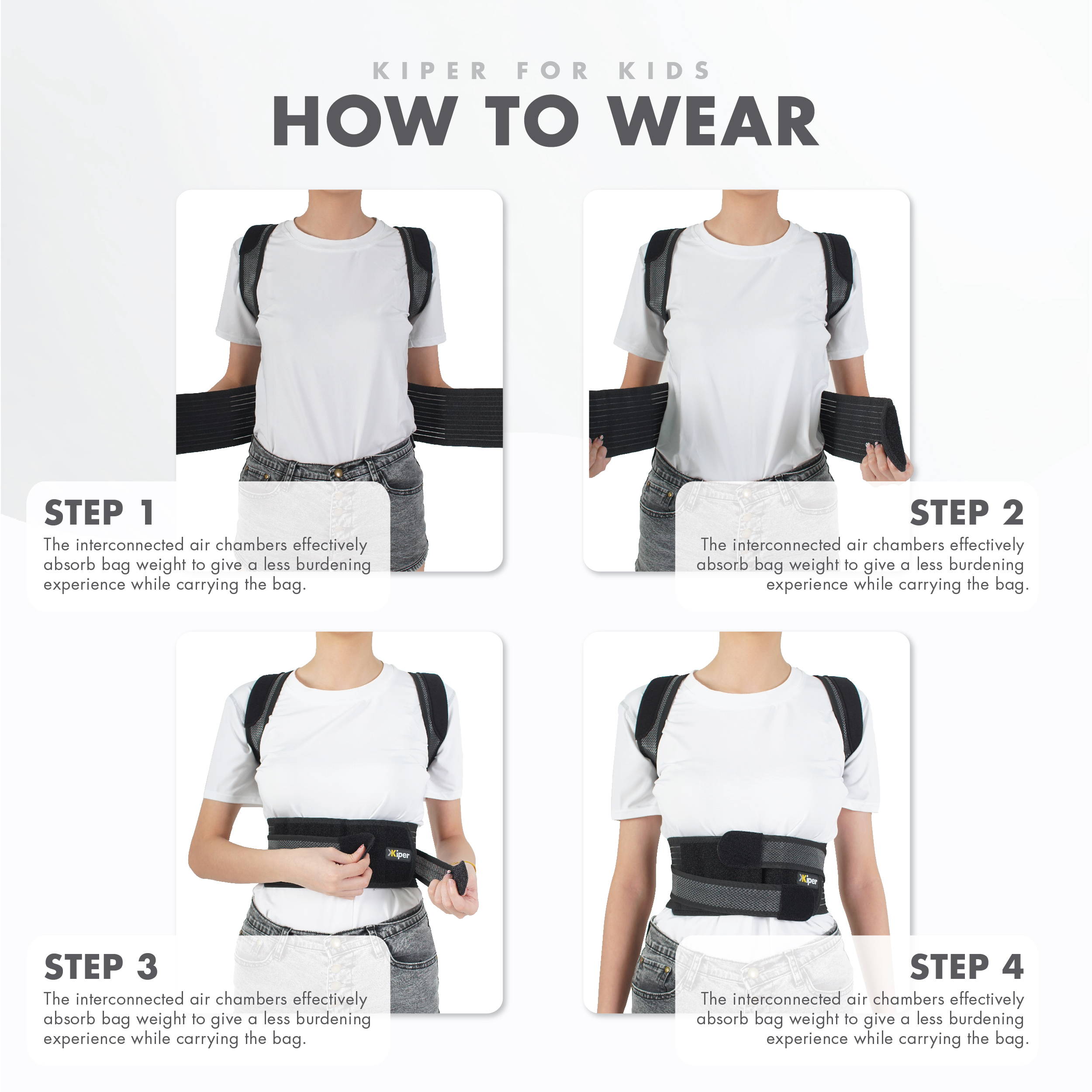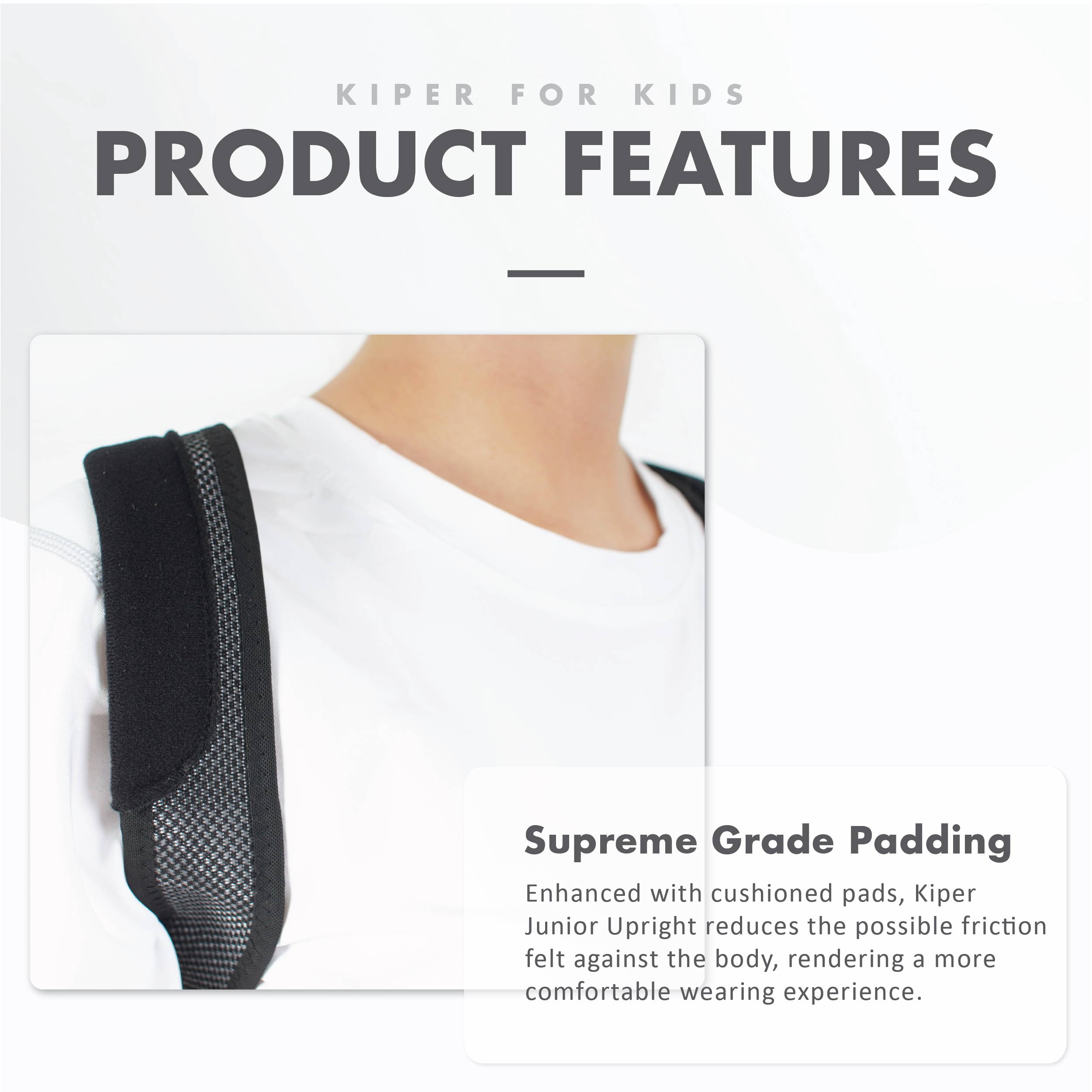 Supreme Grade Padding - Enhanced cushioned pads which reducing the friction against the body to provide a more comfortable support.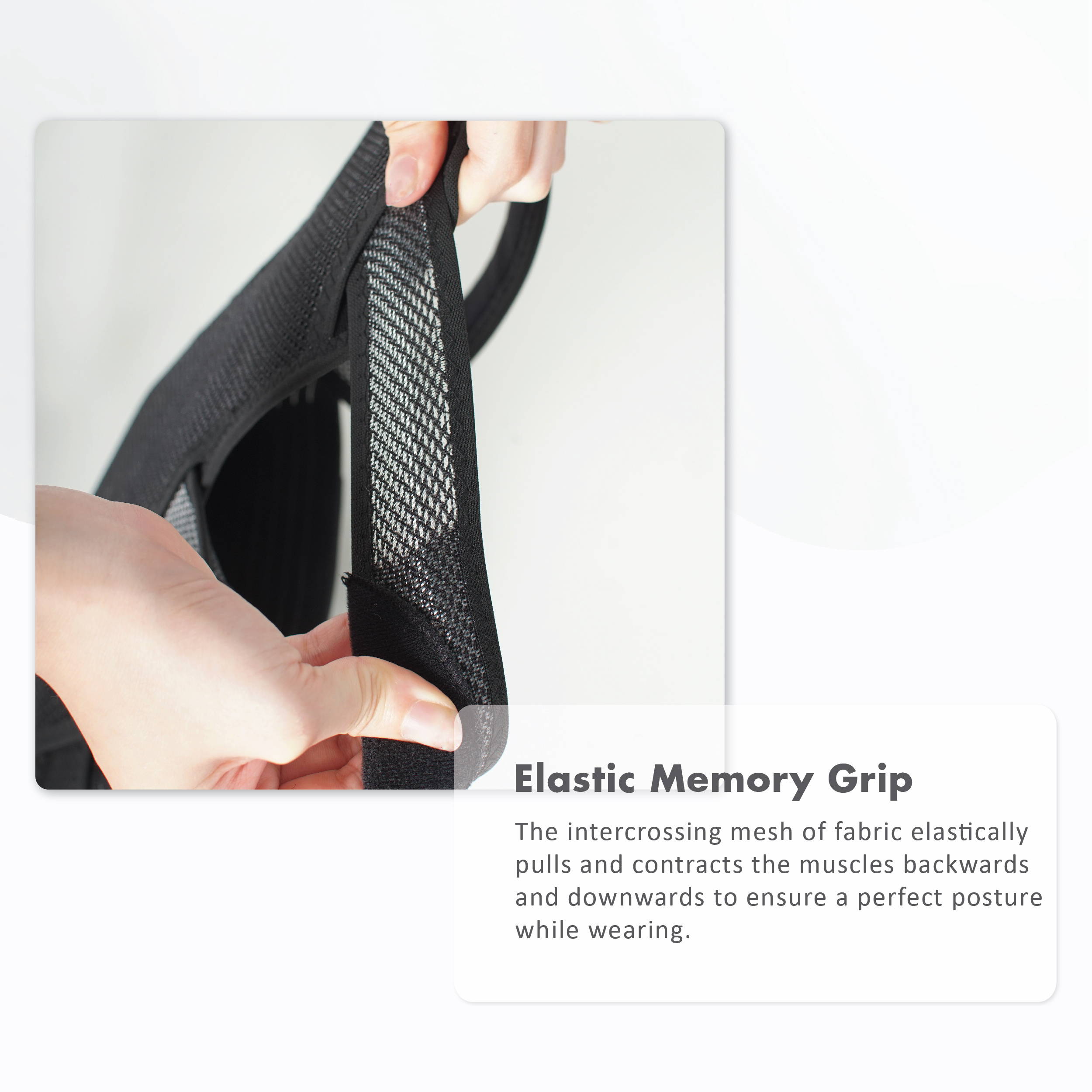 Elastic Memory Grip - Intercrossing mesh promotes maximum flexibility to contract the muscles backwards and downwards.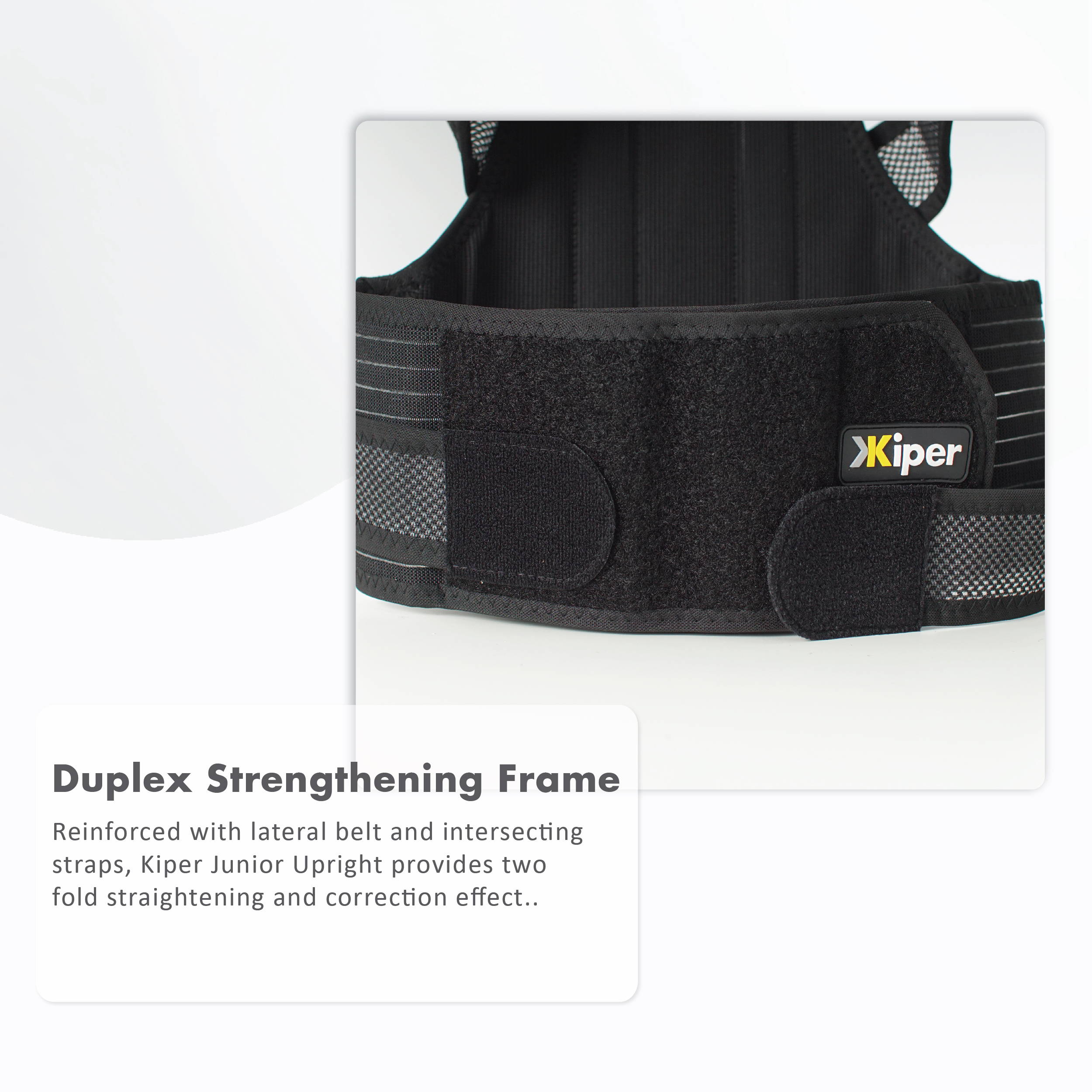 Duplex Strengthening Frame - Reinforced with lateral belt & intersecting straps with maximum straightening and correction effect.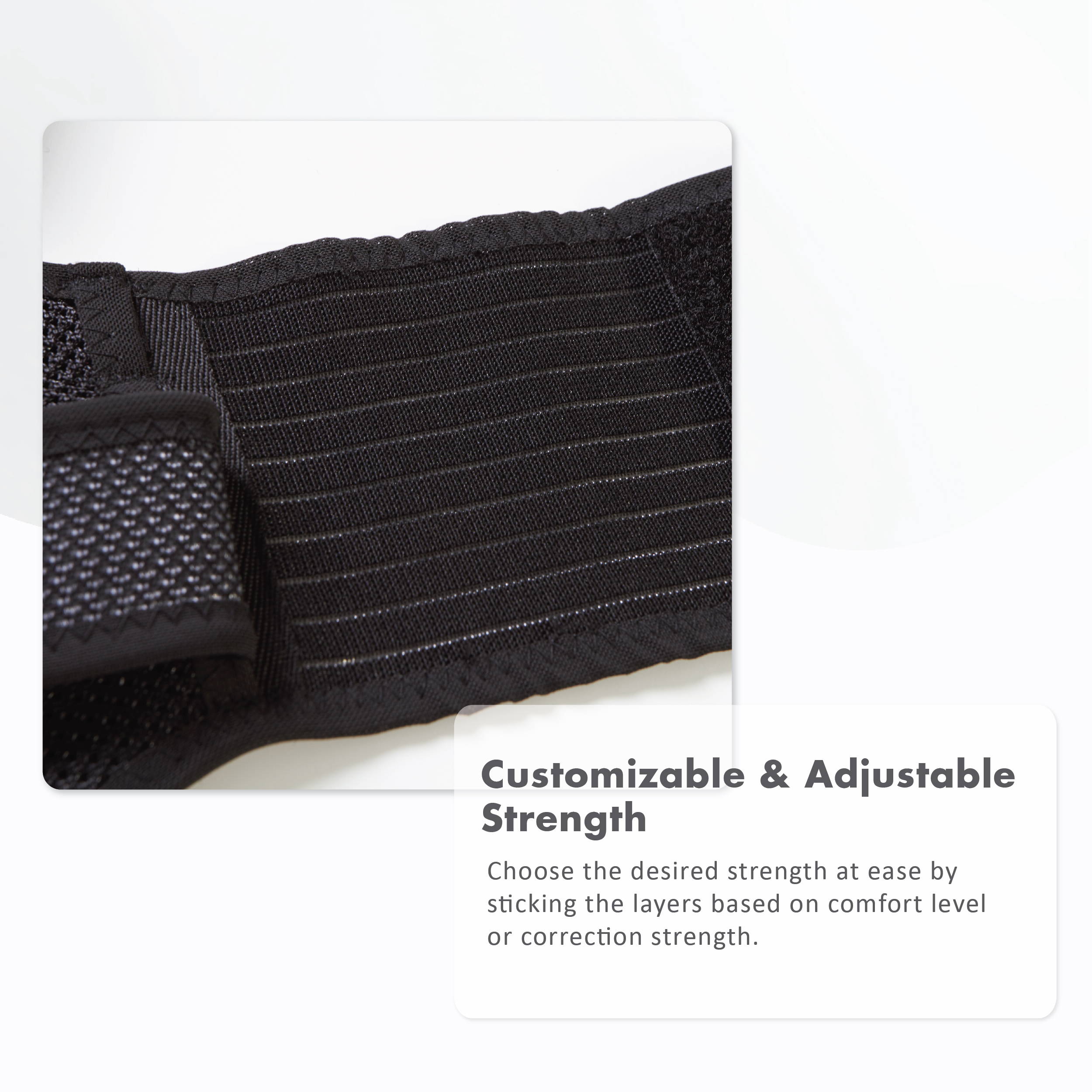 Customization & Adjustable Strength - Adjustable straps with premium velcro provides a more comfortable wearing experience with maximum support strength.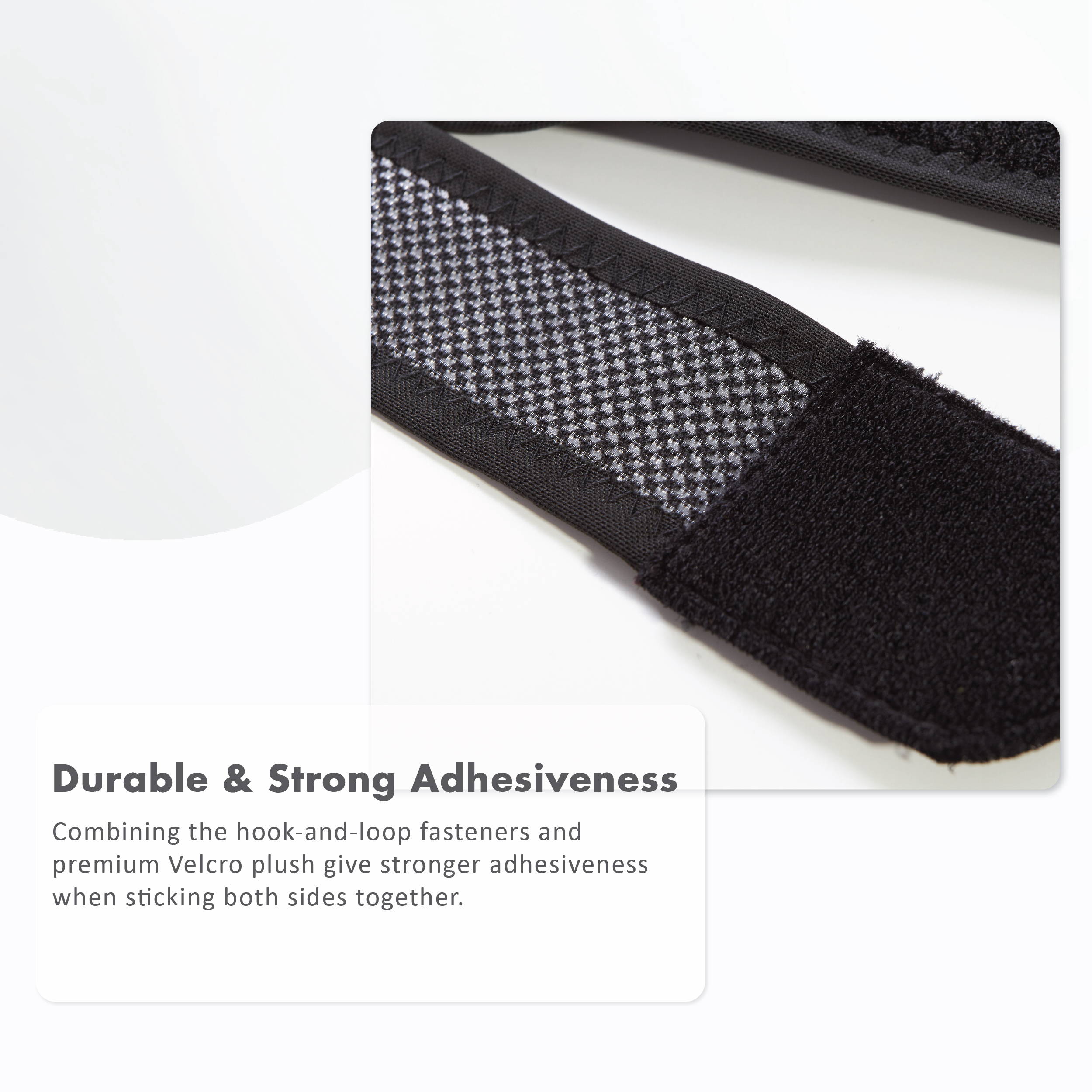 Durable & Strong Adhesiveness - Combined hook-and-look fasteners and premium velcro provides stronger adhesiveness.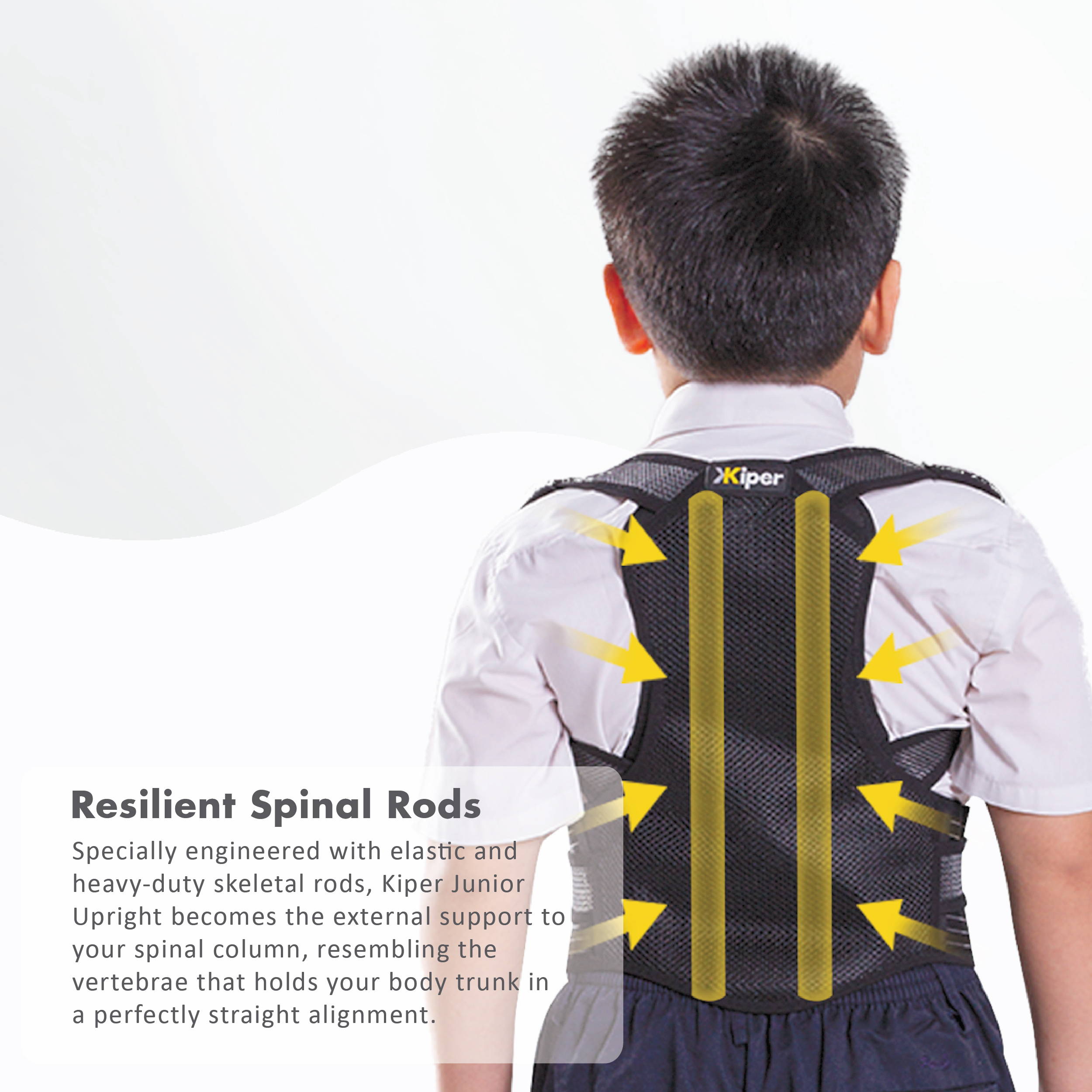 Resilient Spinal Rods - Elastic and heavy-duty skeletal rods gives an extra external support to the spinal column as well as provides a perfectly straight alignment.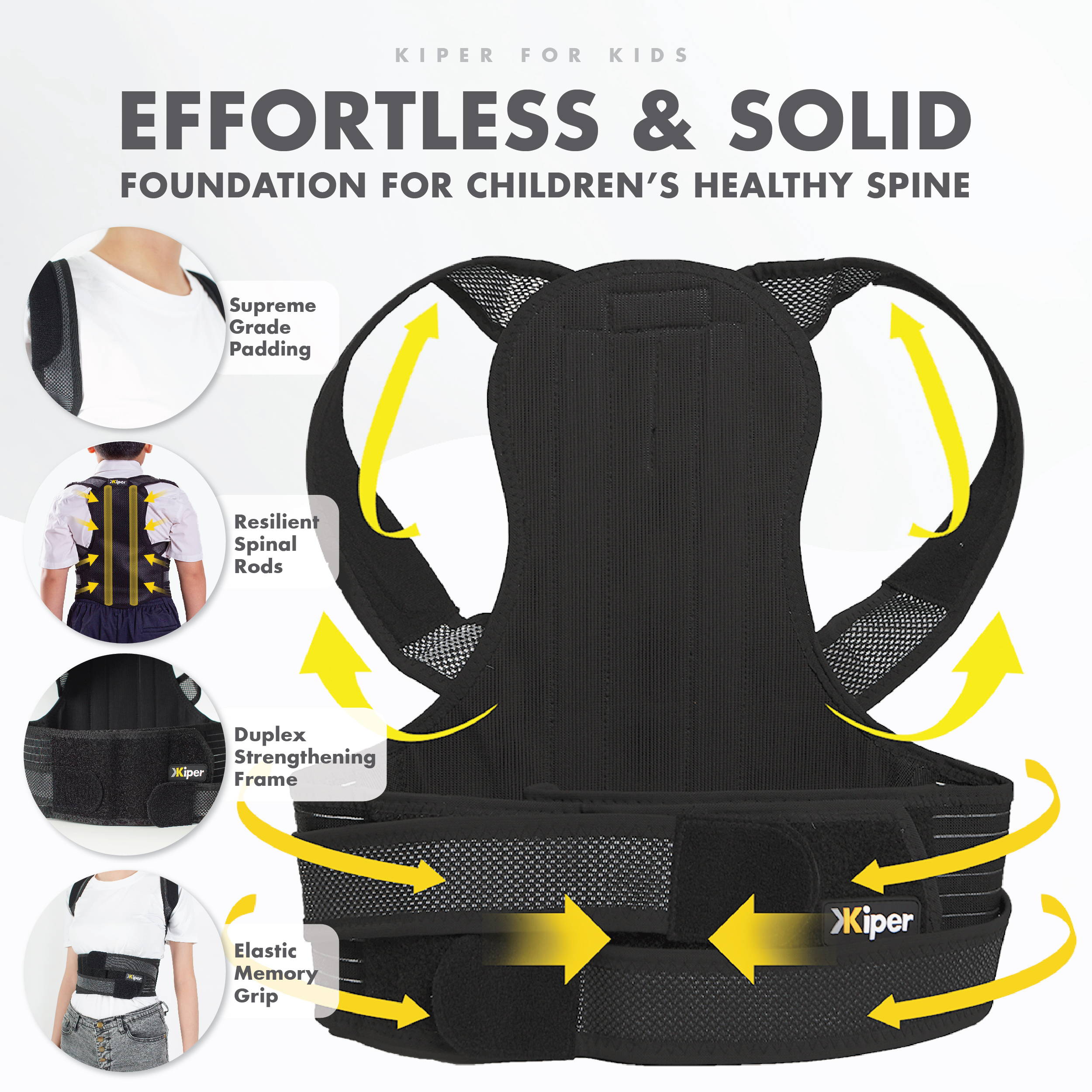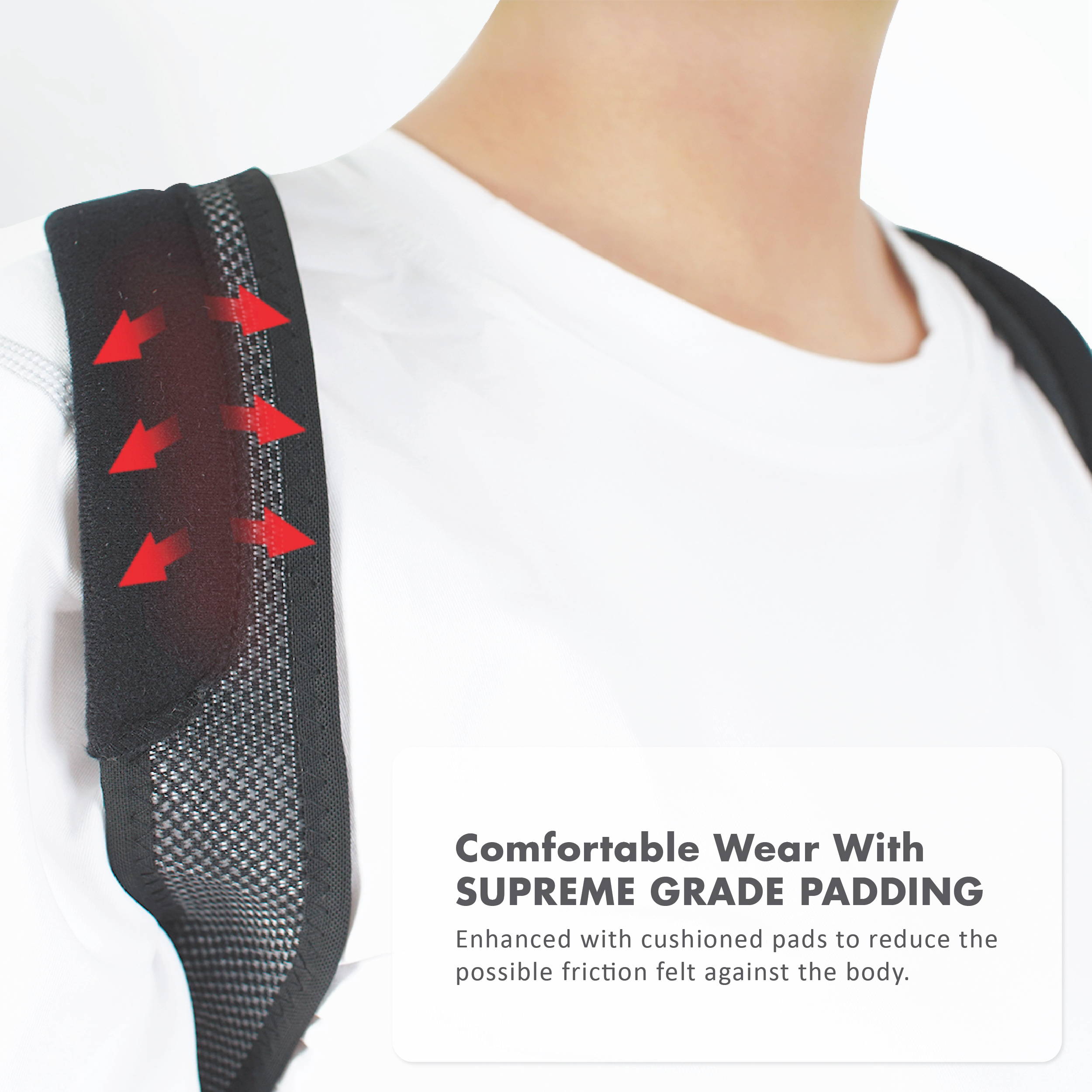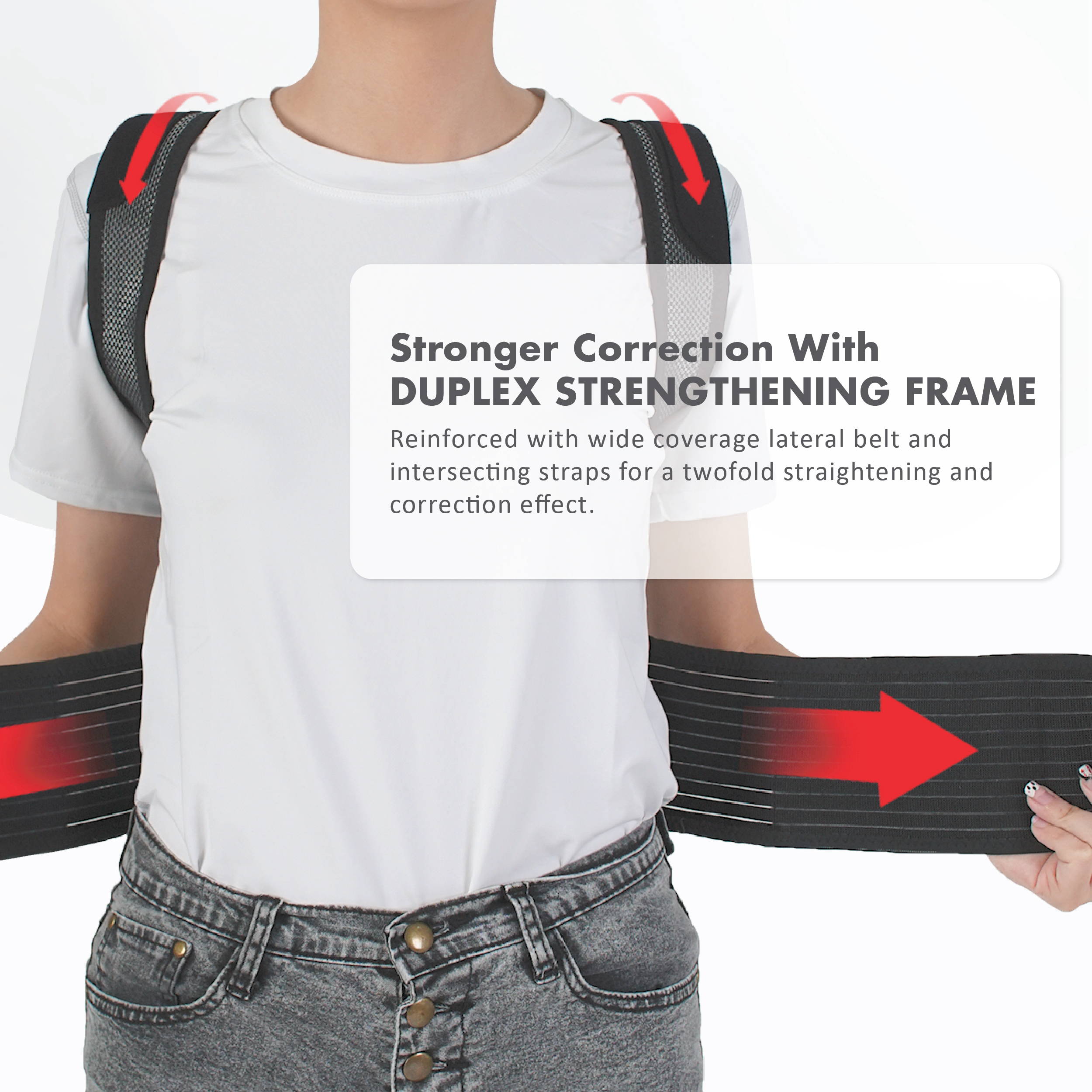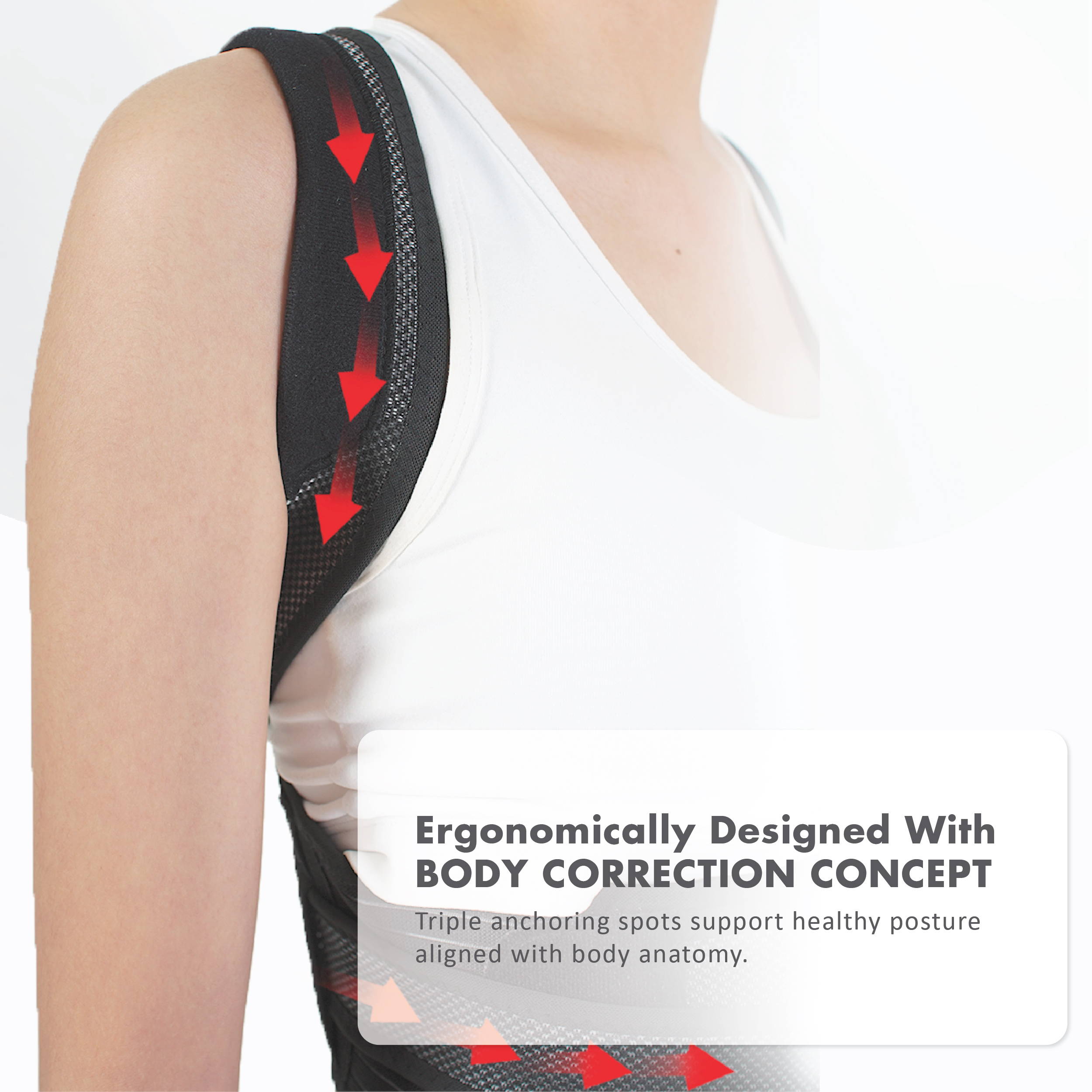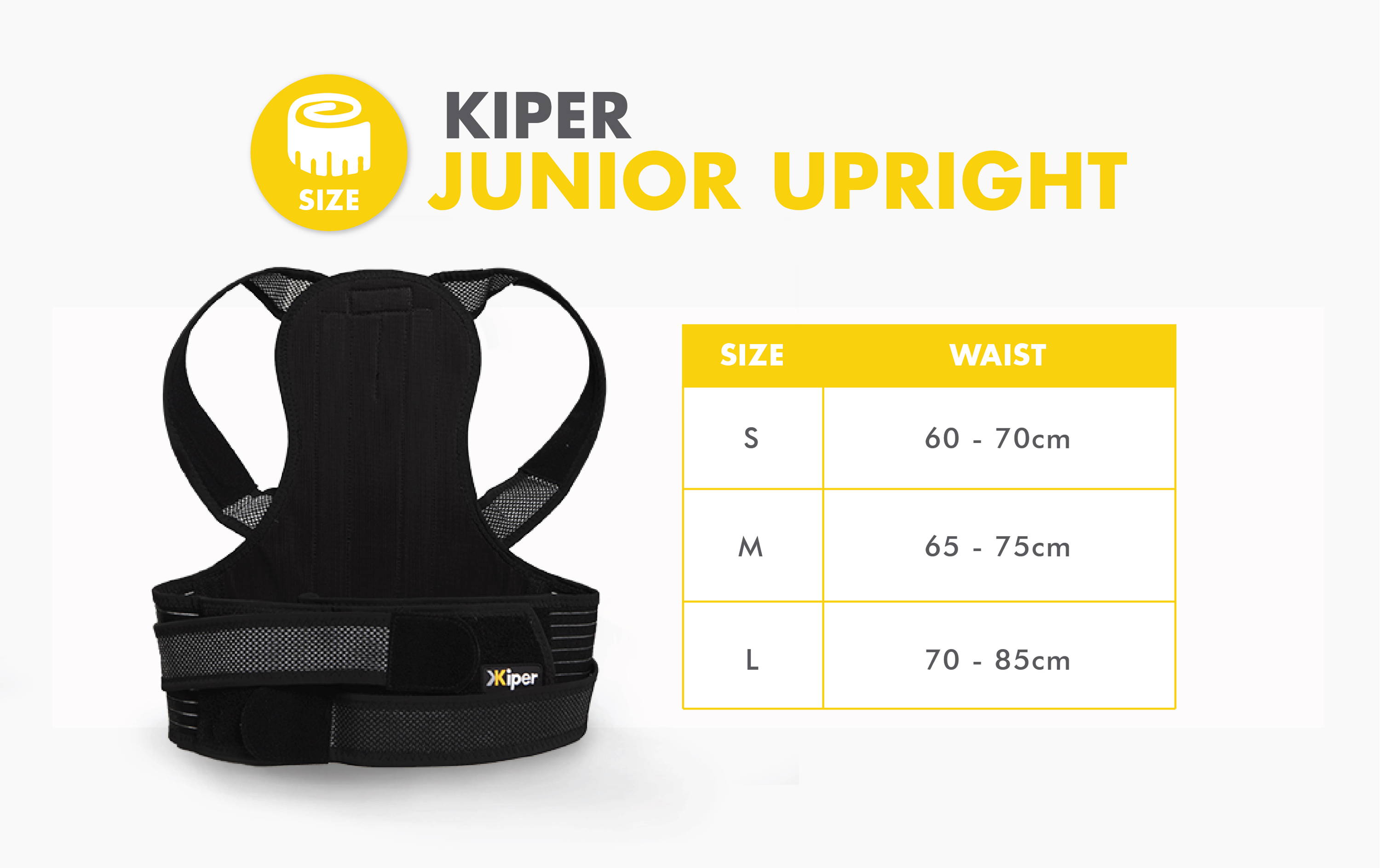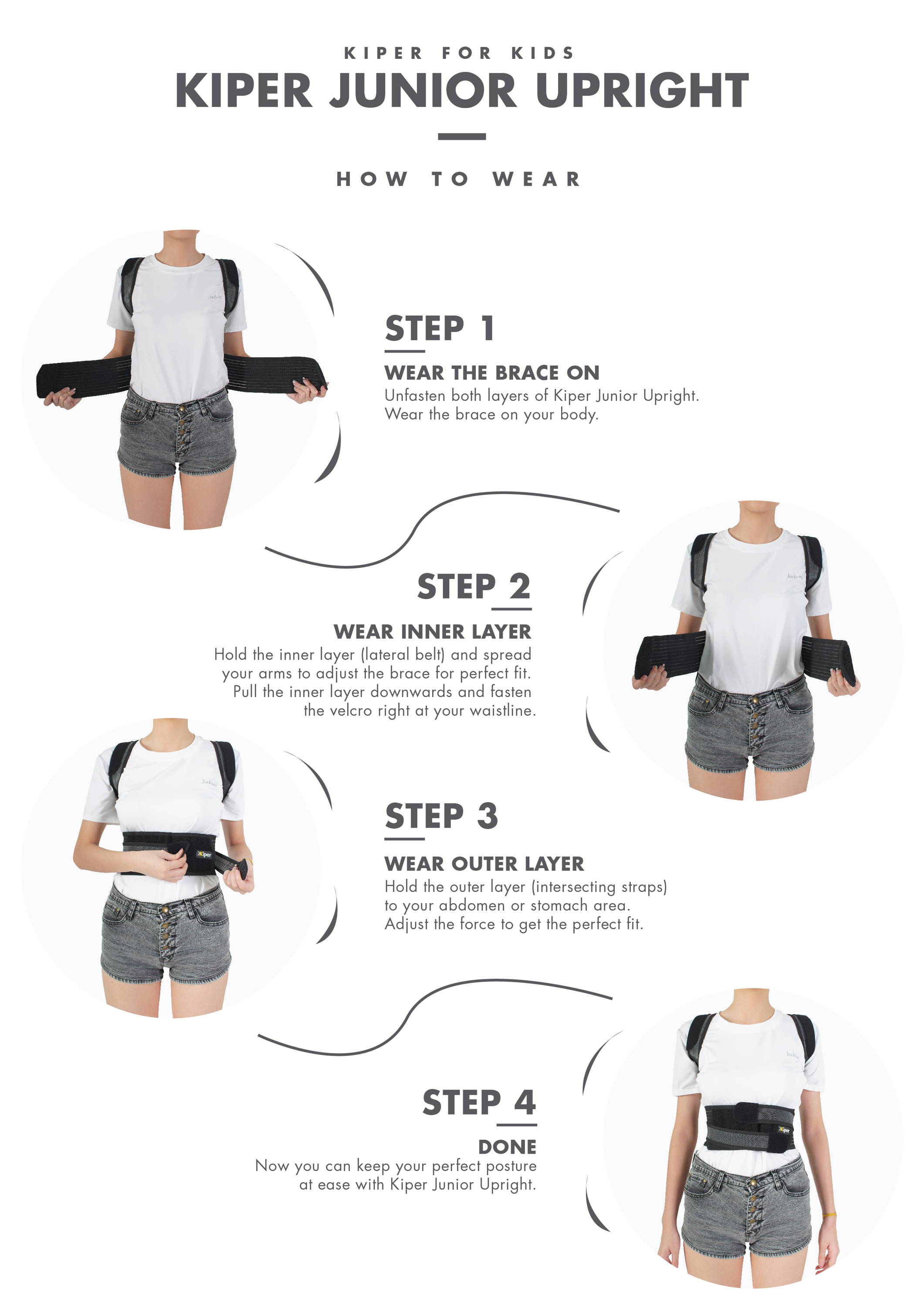 We ship to these countries:
Malaysia, Singapore, USA, Australia, Philippines, Hong Kong, Indonesia
For delivery duration:
39 days for pre-order
Should Kiper Junior Upright be worn beneath or outside the shirt?
Kiper Junior Upright is compatible with both inner and outer usage, depending on the comfort level and activity of your children. It is highly recommended that the brace to be worn outside the shirt to prevent built-up of moisture due to sweating.Yet, if your children are more comfortable with wearing it inwards, do feel free to unfasten the brace if your children are sweating a lot and feeling uneasy.


How long should Kiper Junior Upright be worn?
Kiper Junior Upright is best to be worn for at least 30 minutes a day to see the correction effects. As the brace functions as postural correction, there could be a slight uneasiness in the beginning of wearing it because the muscles take time to adapt to the correct posture. It is always recommended to keep wearing the brace despite having such uneasiness, yet if there is any intense discomfort or spiking pain, please take off the brace immediately for the muscles to relax.


What are the materials used to make the brace?
Kiper Junior Upright is a combination of durable materials such as neoprene, nylon, and velcro. They are specifically chosen to withstand frequent usage that counters everyday wear and tear.


How does it help to correct body posture?
Combining the technology of Resilient Spinal Rods, Elastic Memory Grip and Duplex Strengthening Frame, Kiper Junior Upright functions by pulling the muscles of body trunk backwards and downwards to the perfect alignment of human anatomy, reducing the possibility of hunching and slouching.


Can I return the brace if I found defects?
Kiper Junior Upright carries a 60-day warranty. If you notice any defects of the product within this period, especially upon receiving the products, please feel free to contact us at hello@kiper.store. For defects due to workmanship and production, we will be replacing a brand new brace for you.
People who viewed this also bought...