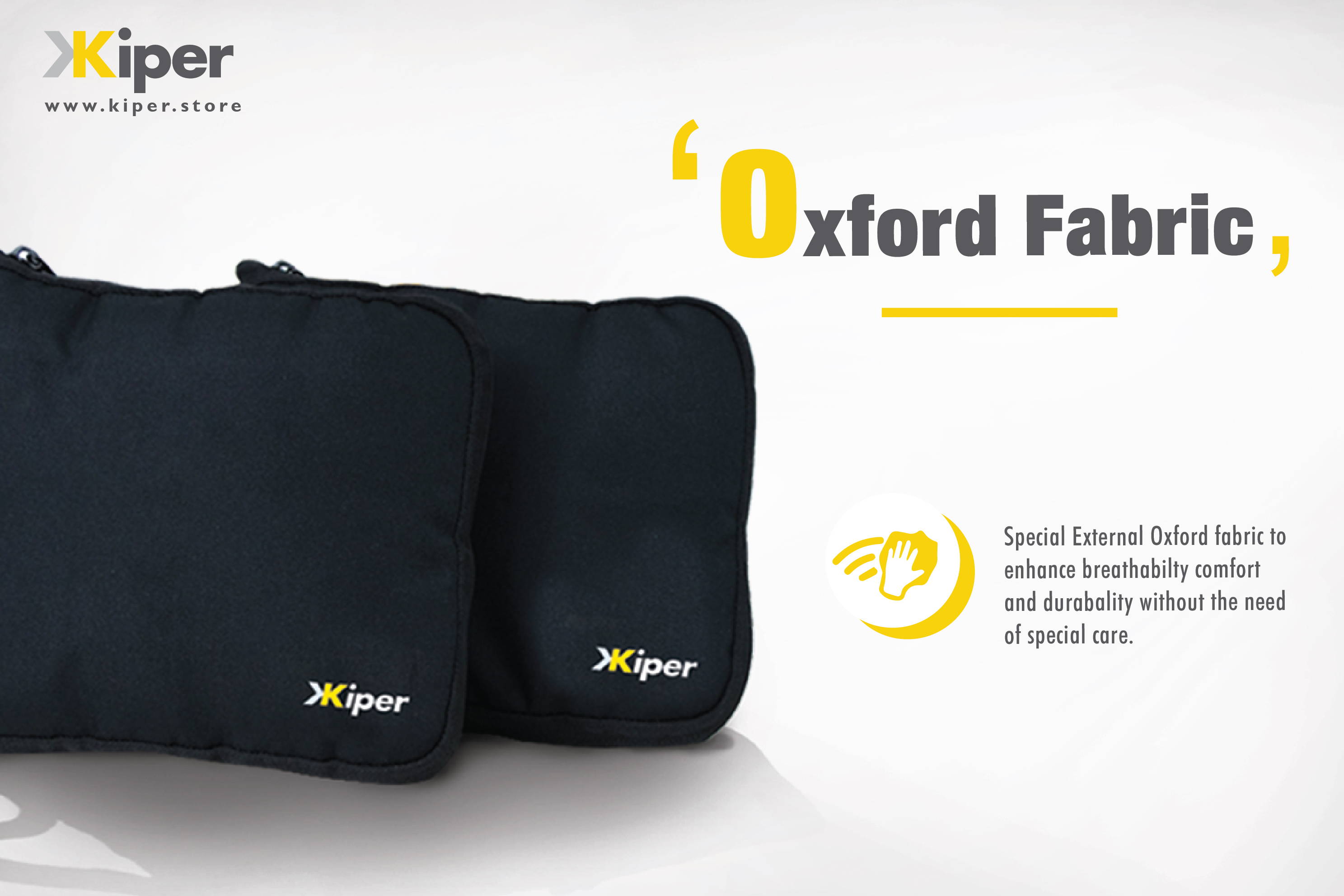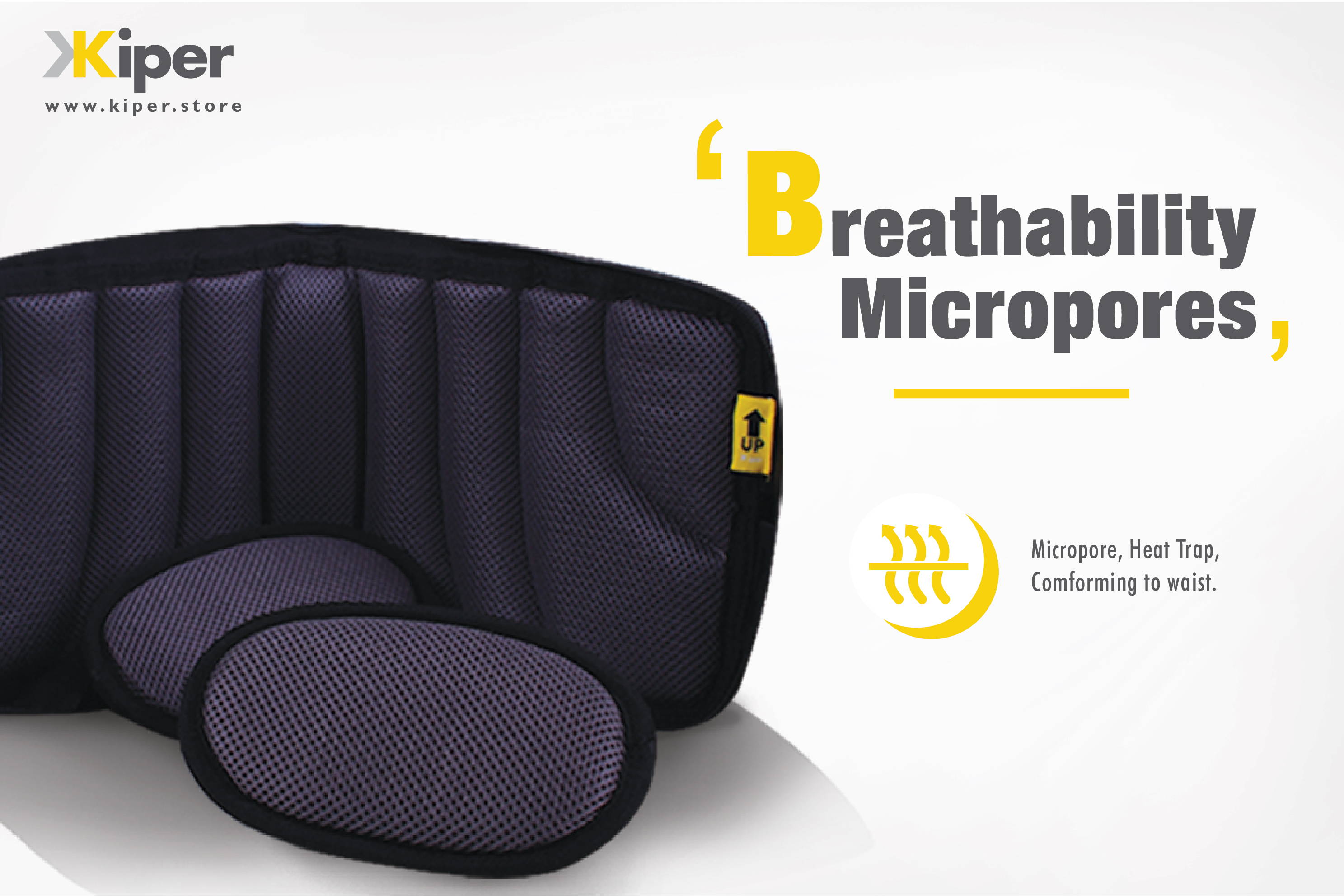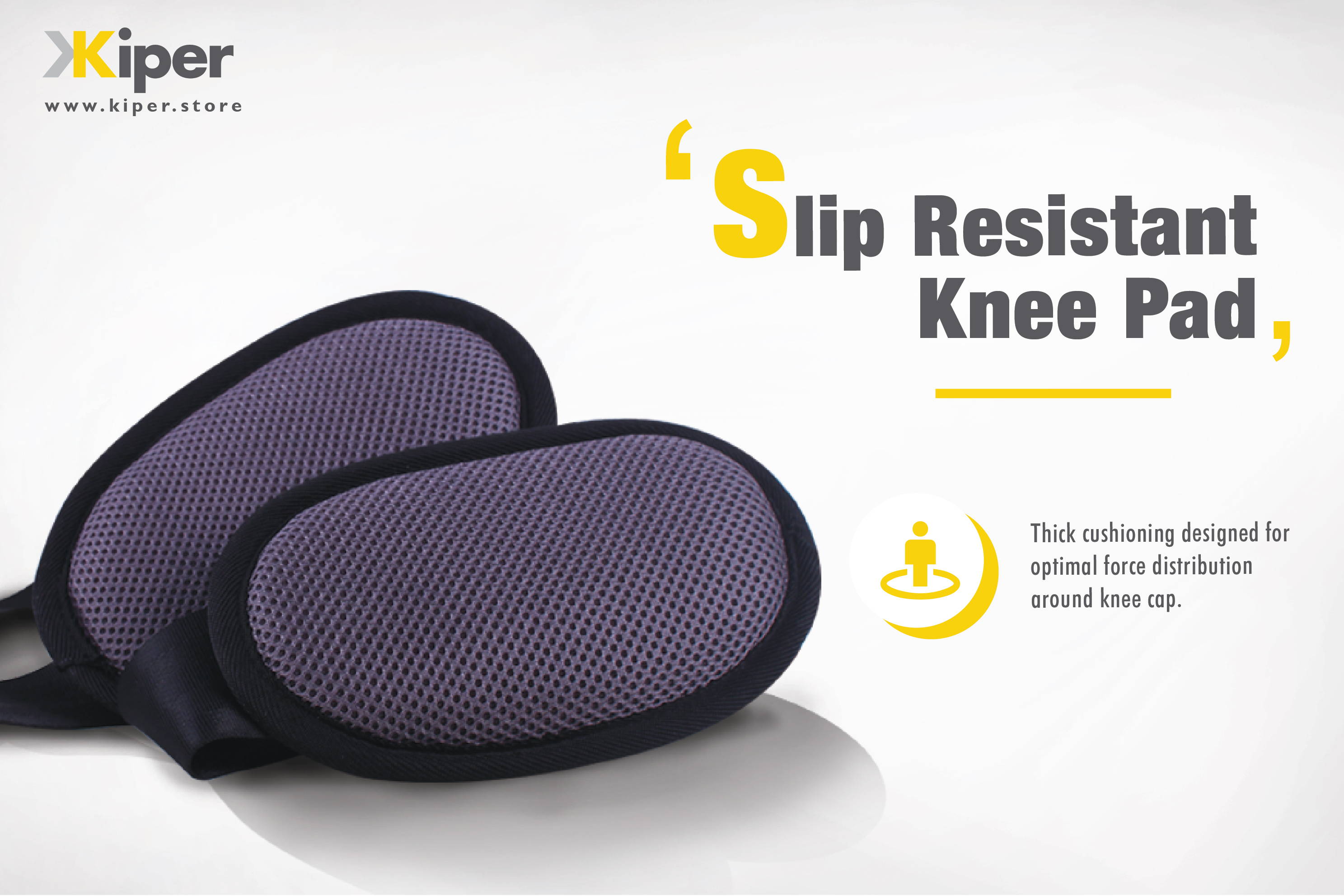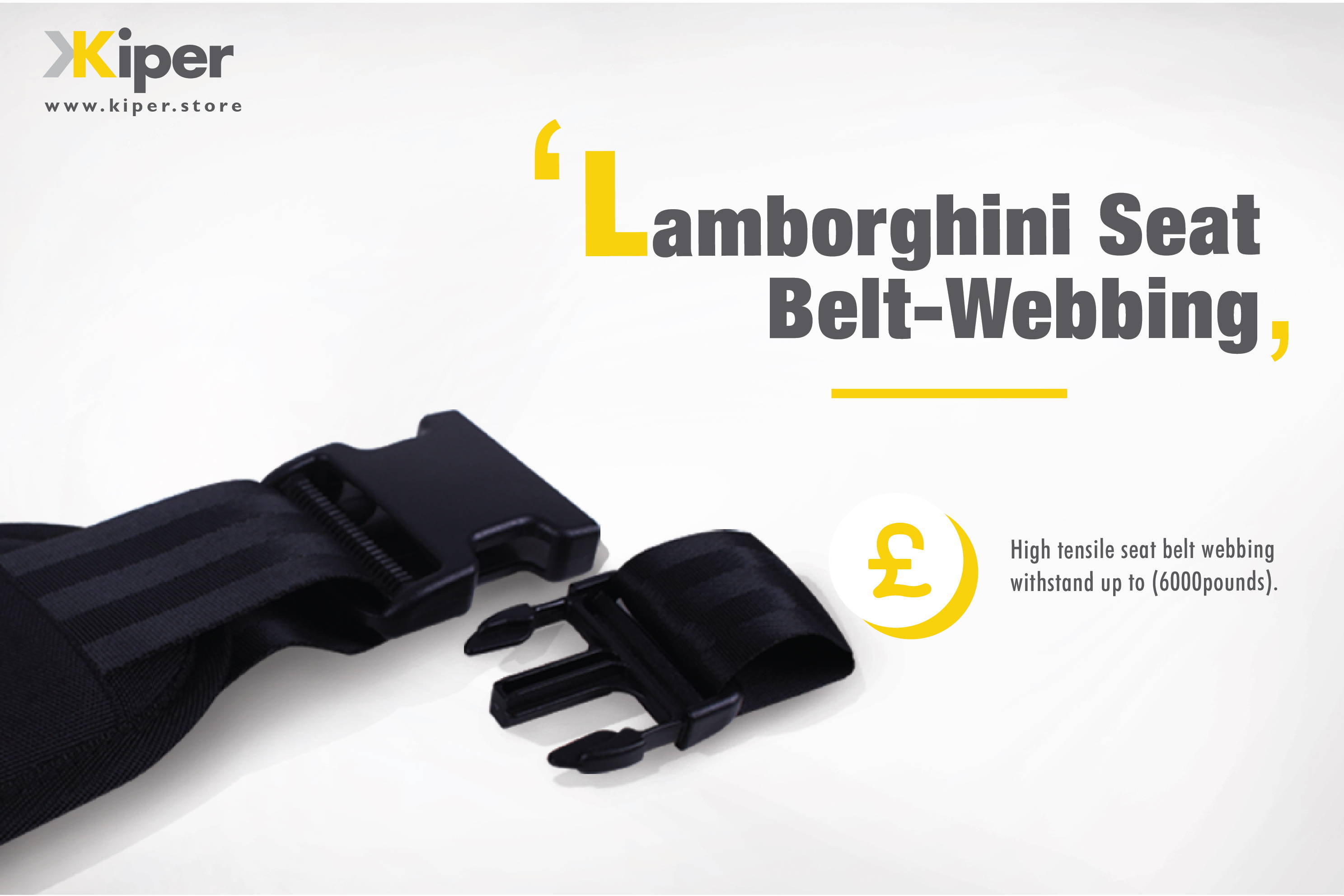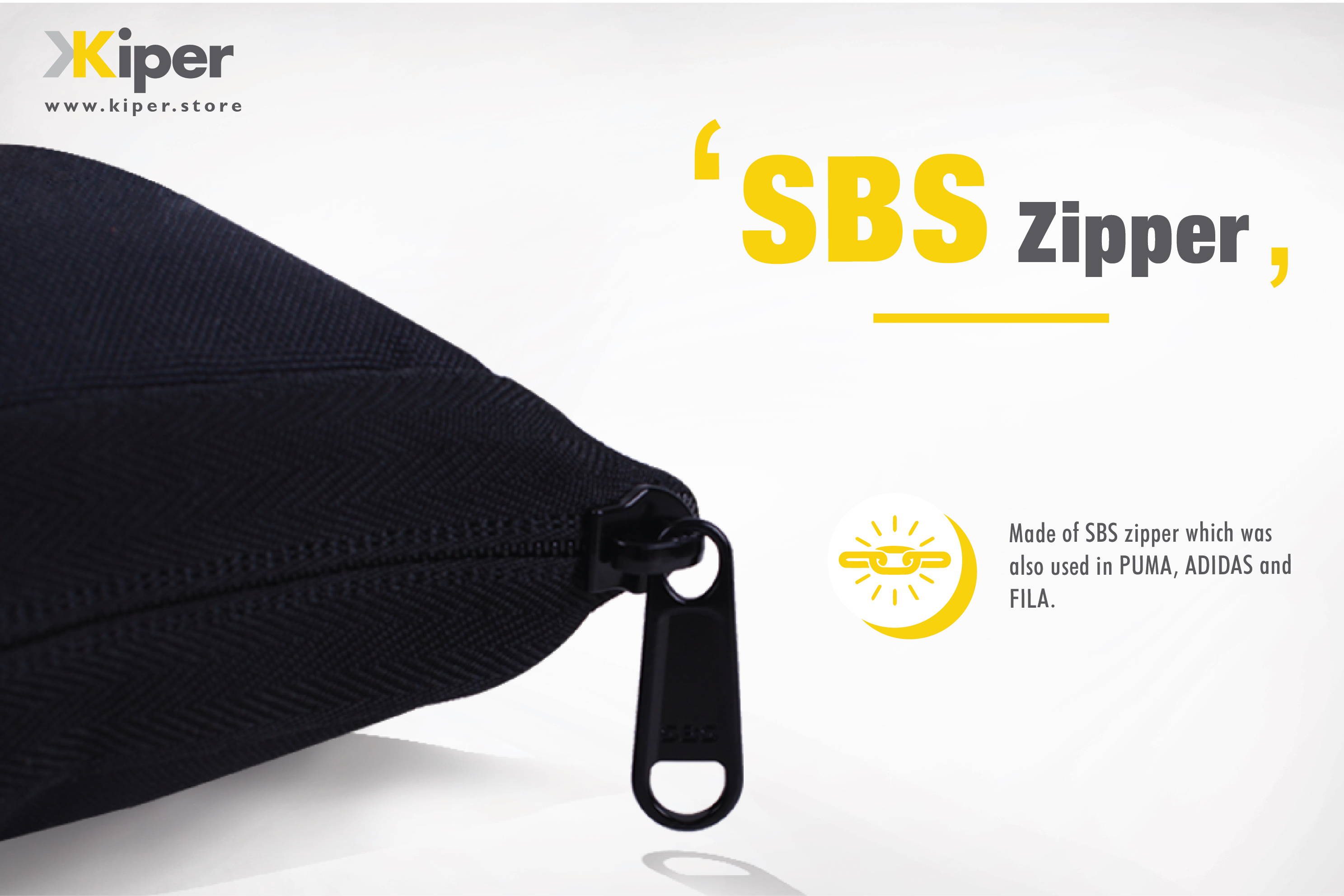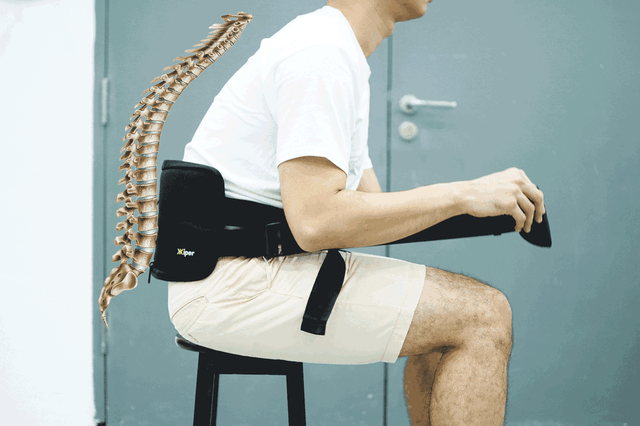 Stronger Back with 0 effort - Build a stronger, healthier back and spine effortlessly with Kiper. It takes only 4 simple steps to straighten your spine while sitting even without seatback.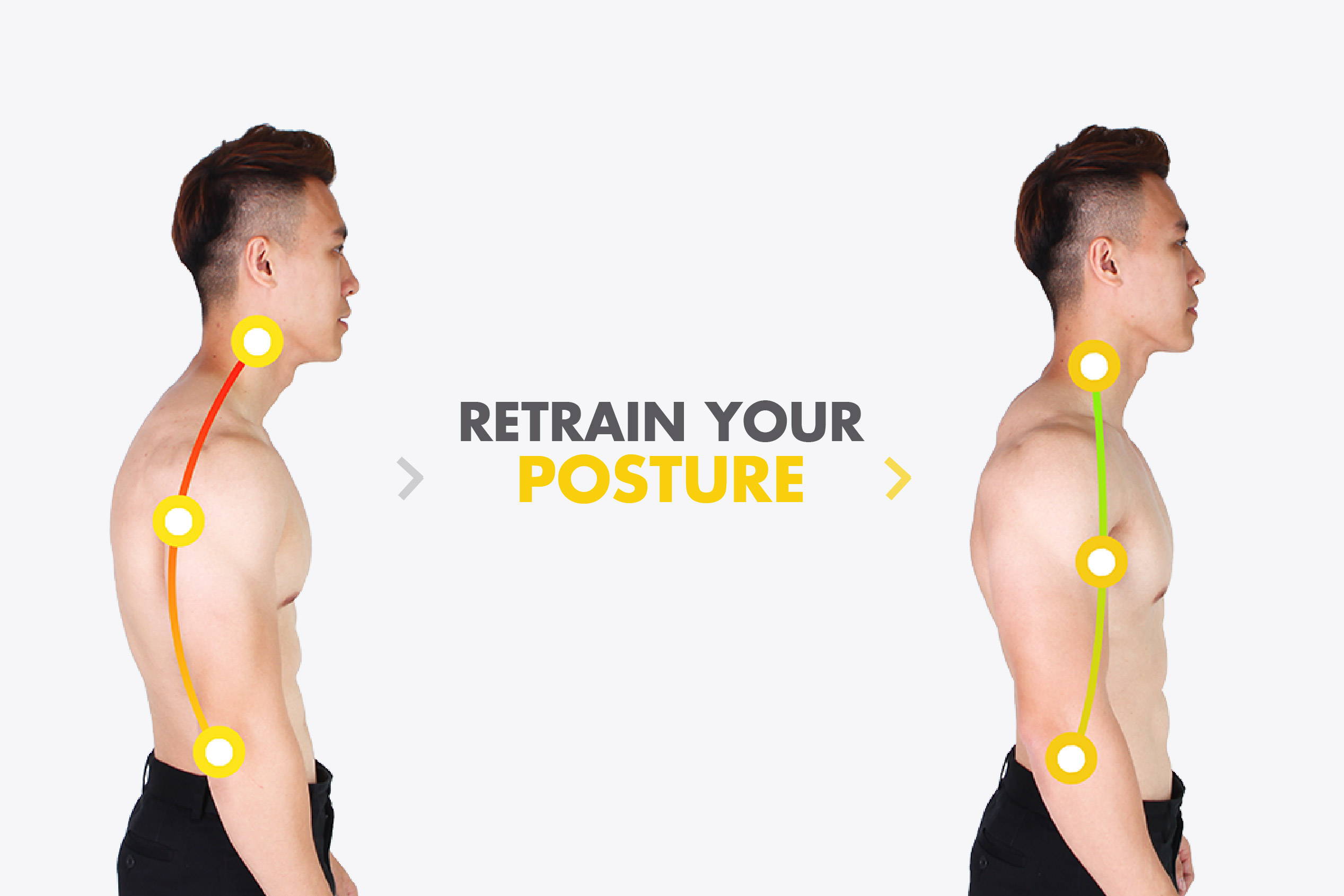 Retrain Your Posture - Kiper retrain your body and mind to maintain healthy posture. Over time, right posture can happen naturally, and you can easily feel the changes it has over you.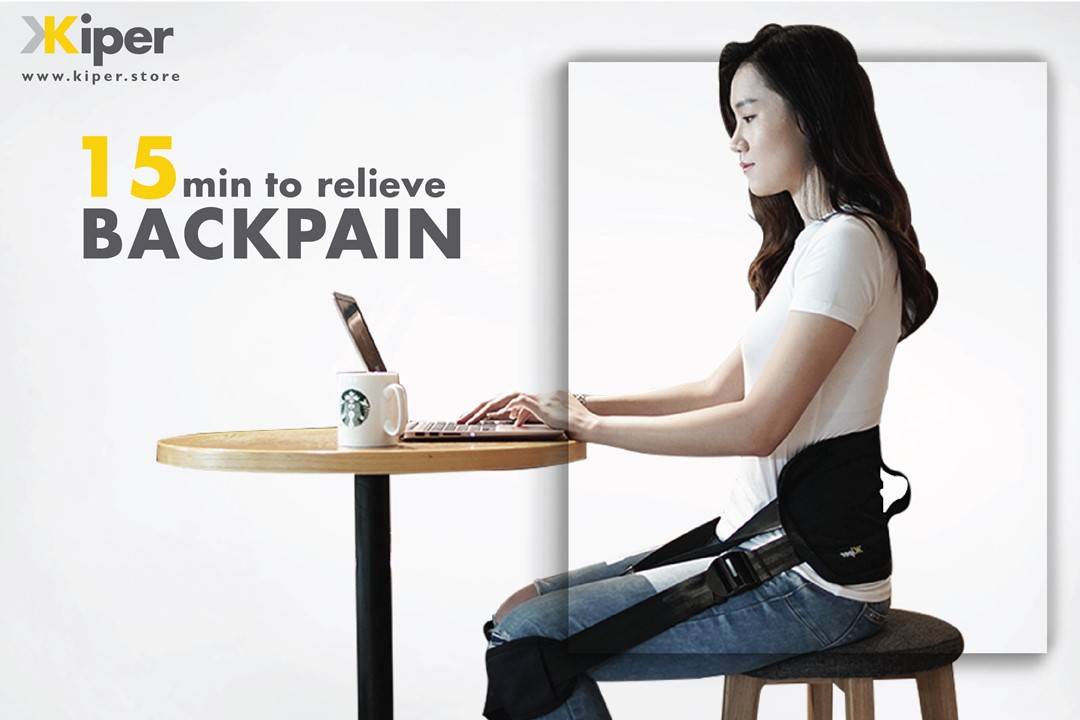 Instant back pain solution - Kiper helps you to sit comfortably in perfect posture, ease your back pain & retrain your default posture.Just use it for 15 mins to 30 mins a day for maximum result.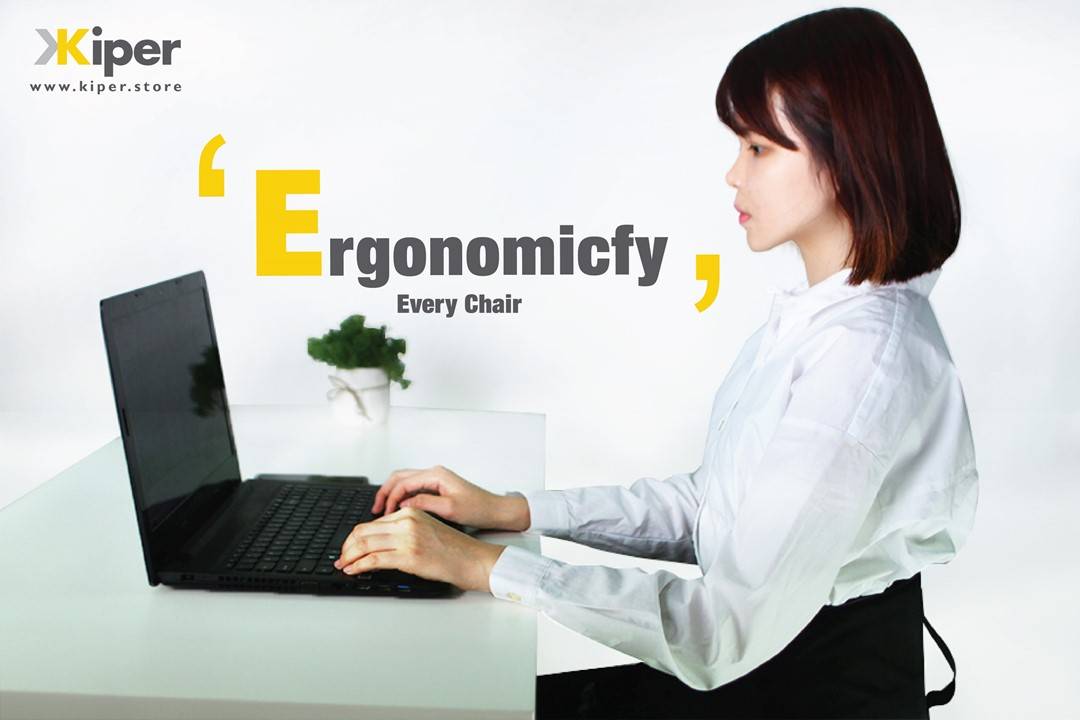 Makes every chair ergonomic - Forget about spending thousands on expensive chairs, this one little Kiper can be used at anywhere; chairs, chairs without seatback, even on the floor.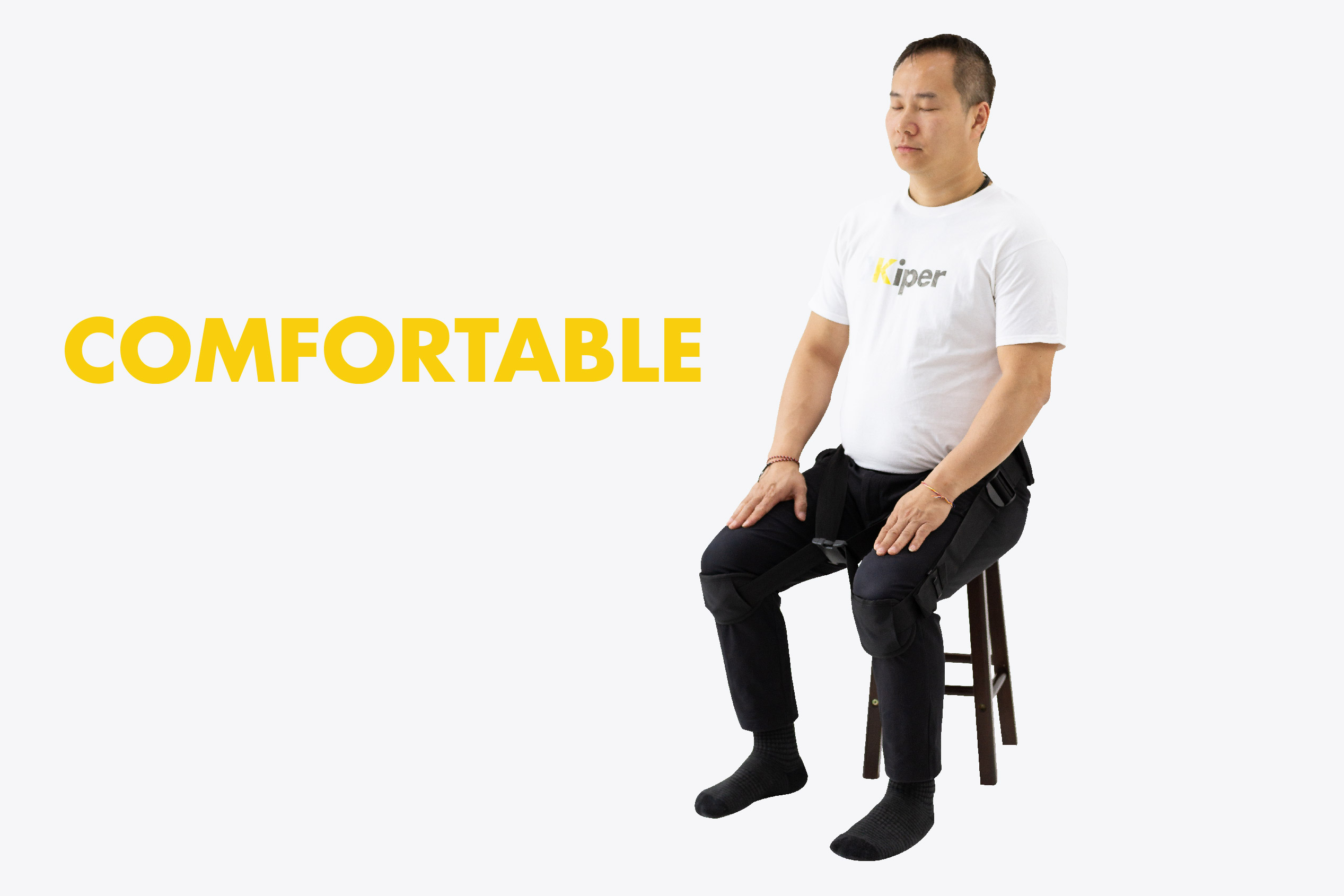 Comfortable - It is so comfortable when you put on it that it as if you are having a masseur massaging your back. It just pulls you back at the right part of the body where you normally feel sore.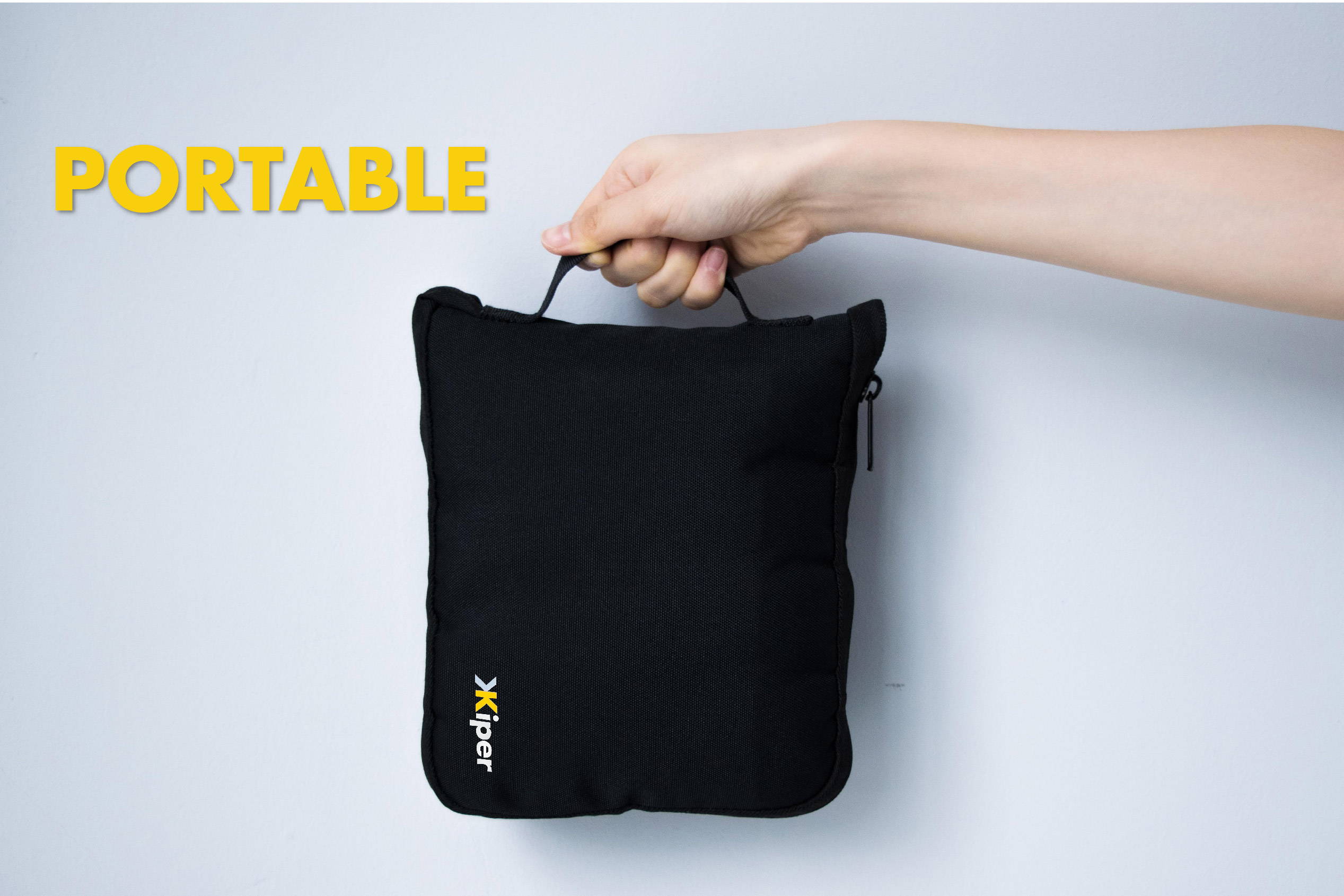 Portable - Zip it up into a small little pouch and carry everywhere you go, you can even put into your handbag or your backpack which you travel, it is super convenient!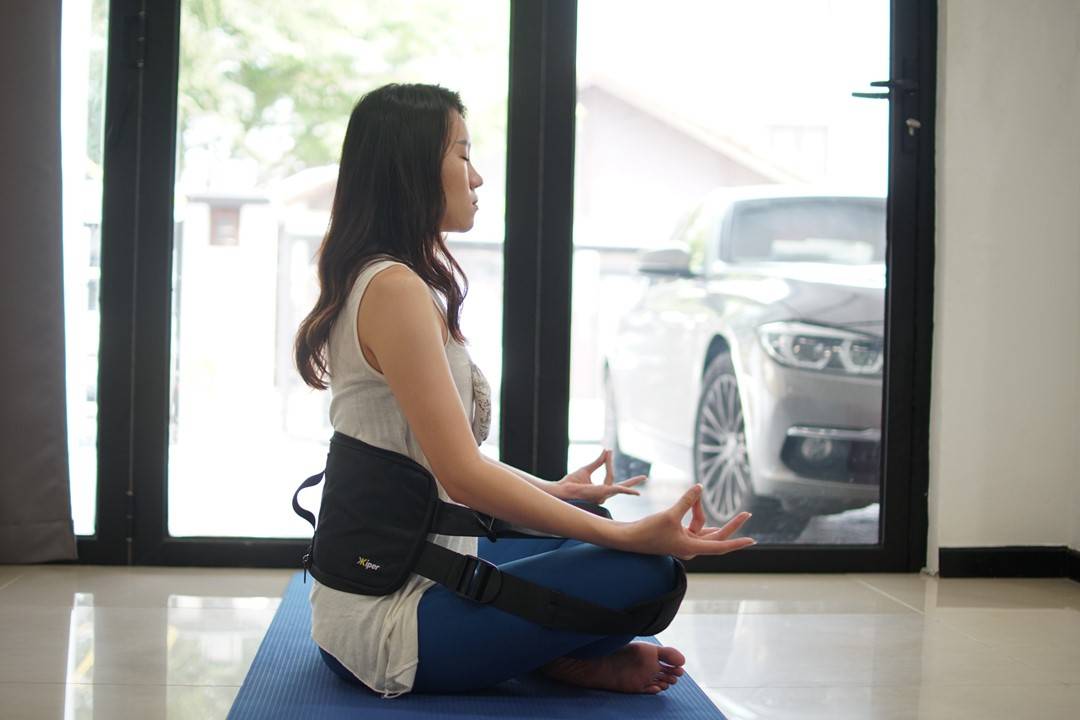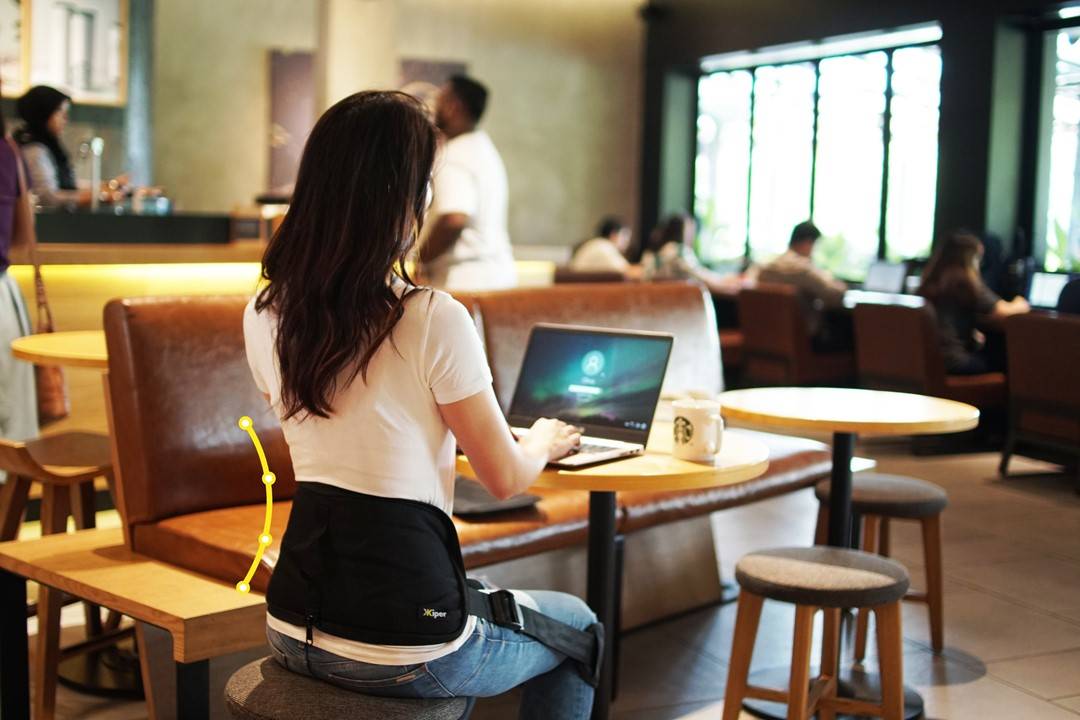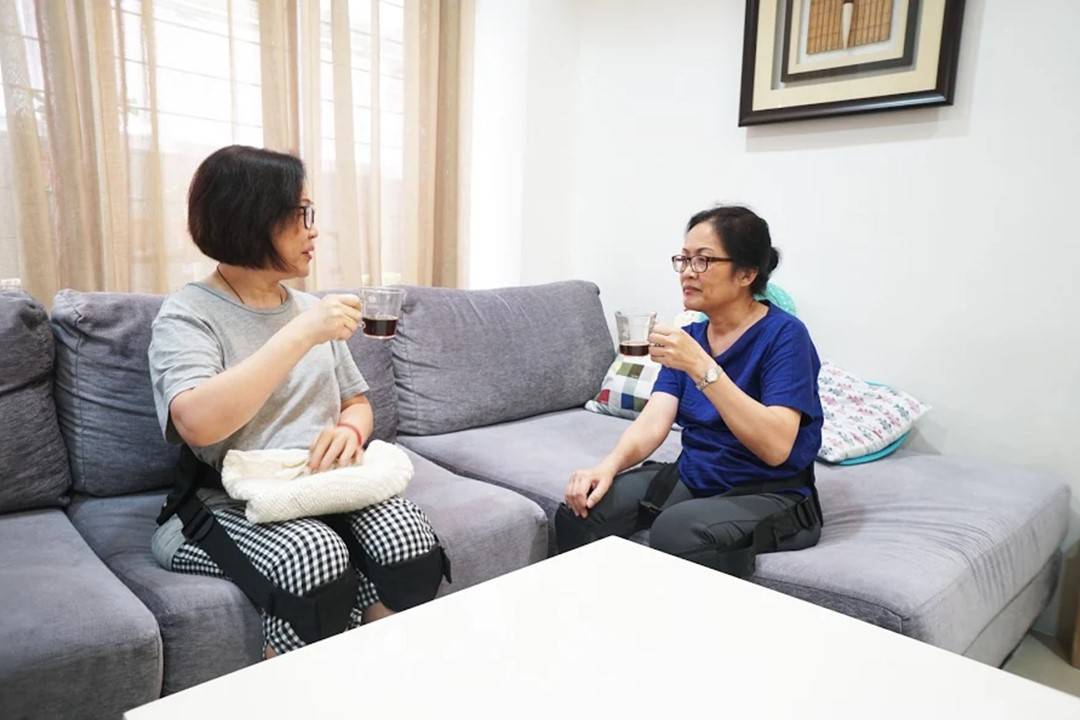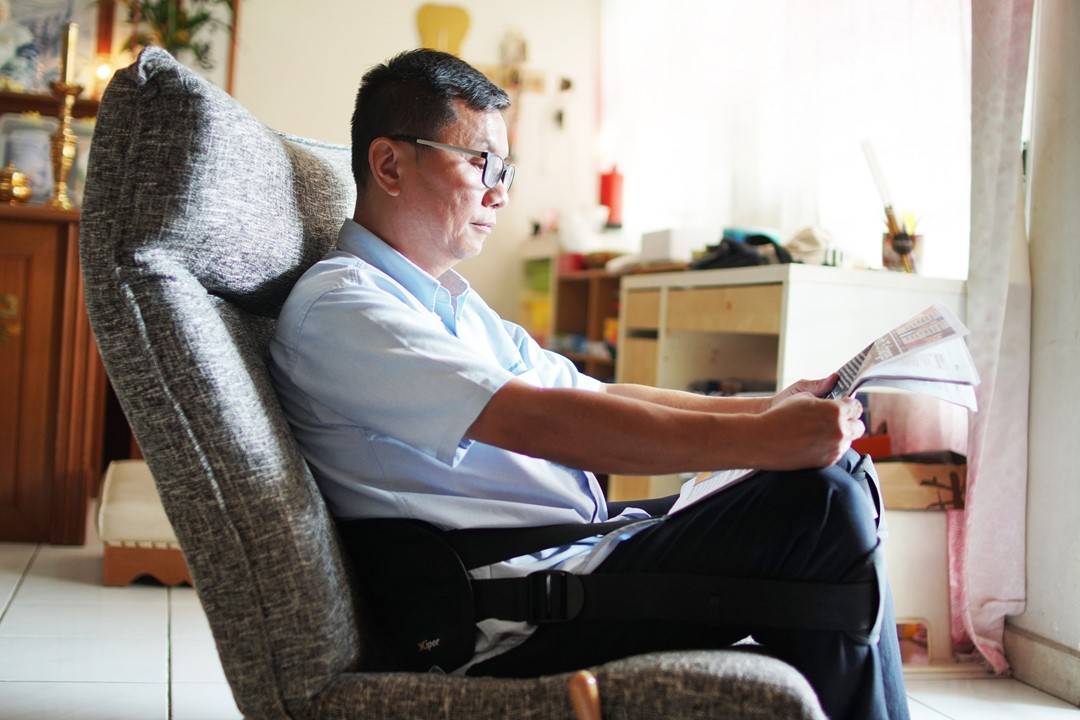 Healthy posture anytime anywhere for everyone - Put Kiper for your day-to-day activity that requires long duration of sitting. No matter it's meditation, working, watching TV or reading, Kiper can cover your back.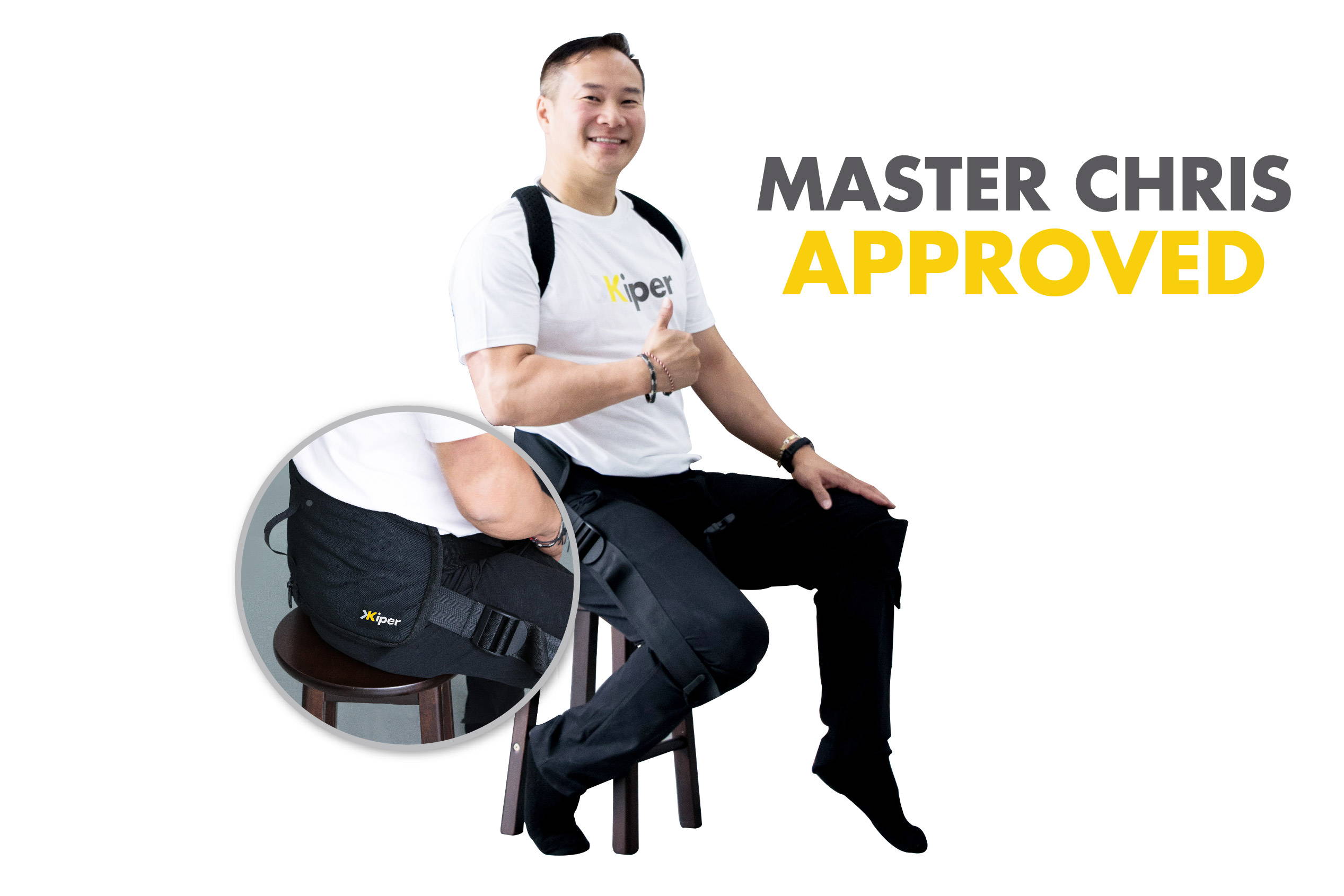 Approved by Master Chris - Tried & tested by the world renowned bone-setting specialist Master Chris Leong. Kiper Lower Back Brace is perfect for those who are always complaining about having no time for treatment.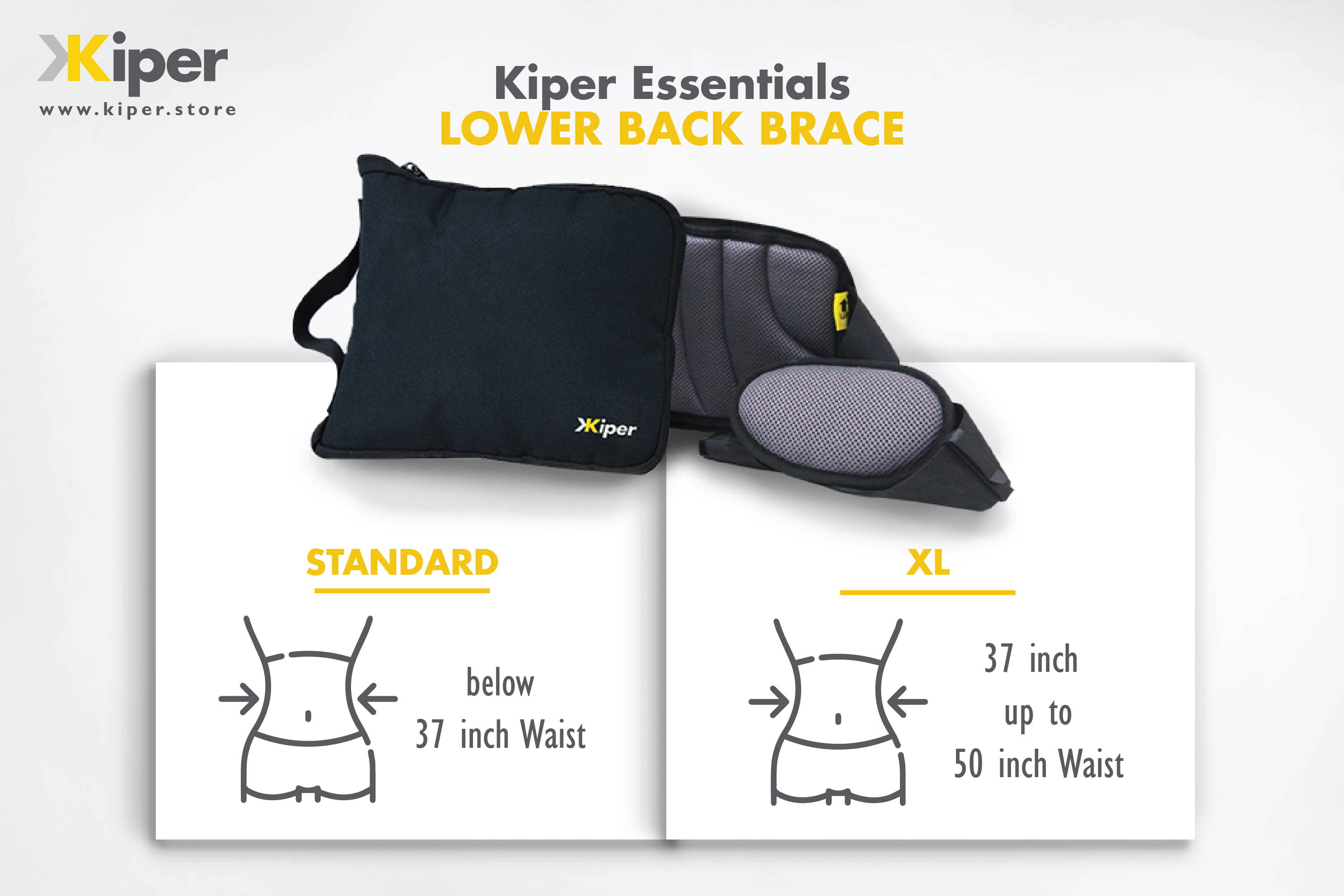 We ship to these countries:
Malaysia, Singapore, USA, Australia, Philippines, Hong Kong, Indonesia
For delivery duration:
3 to 5 working days delivery (Malaysia)
7 to 9 working days (Singapore)
15 to 25 days (Other Countries)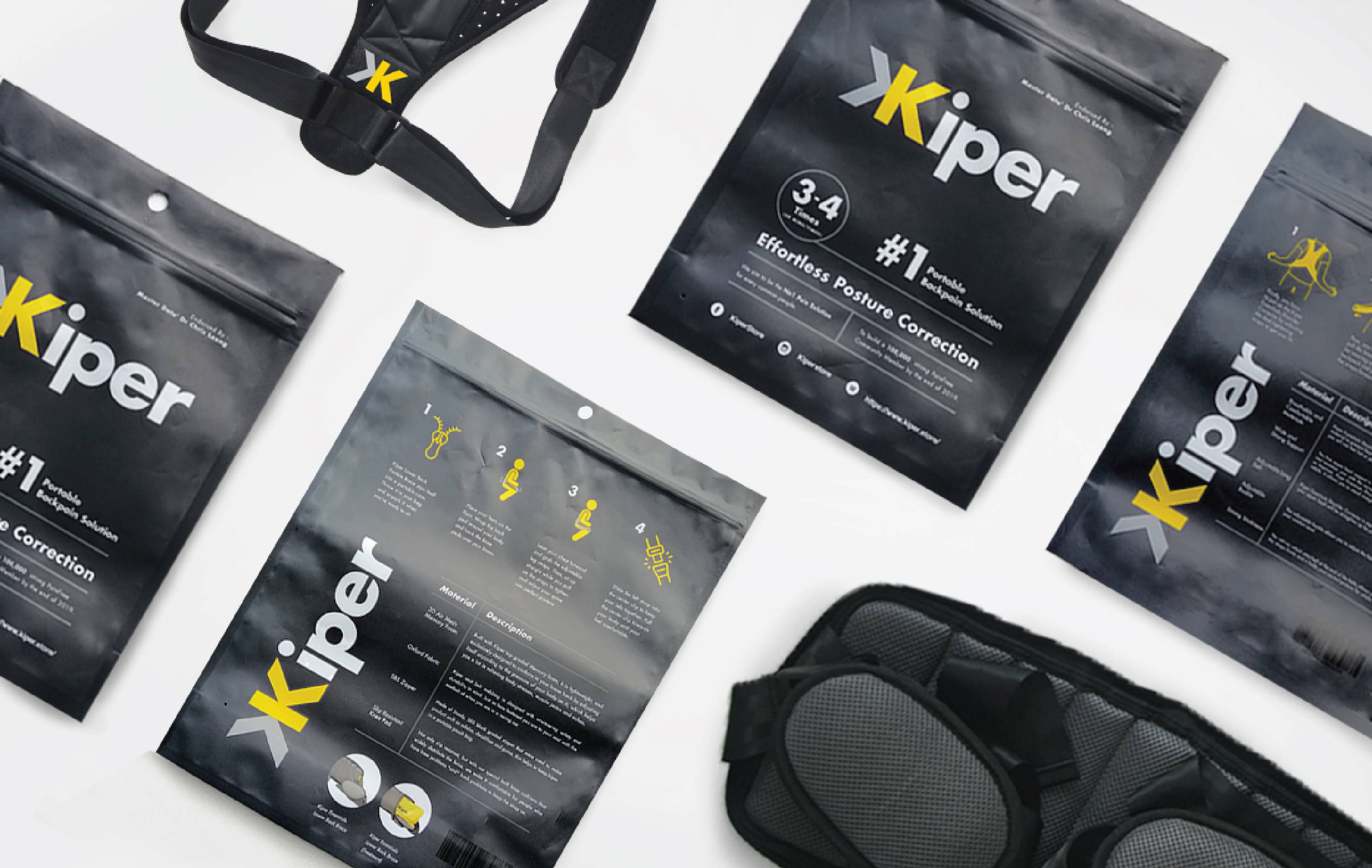 Lower Back Brace Instructions
Sit & Wrap
Kiper zips itself into a portable case. Throw it in your bag and unpack it when you're ready to sit.


Align
Place both feet flat on the floor (it's ergonomic!). Wrap the back pad around your body and hook the knee pads over your knees.


Adjust
Lean your chest forward and grab the adjustable leg straps. Then, sit up straight while you pull on the straps to tighten and vertically stack your spine into perfect posture.


Clip (Optional)
Slide the left strap into the center clip to keep your legs together. Pull the center clip towards your body until you feel awesome.
Master Chris Reveals His Secret of Back & Spinal Care
Master Chris reveals his secret on keeping spine and back healthy without back pain. Find out more on how Master Chris has his back covered!

Feel the ample support at first try
Having no idea on what Kiper was at first, these people from all walks of life can instantly feel the essence of this revolutionary back pain solution at their first try.
Once put it on, feel like not taking it off anymore
These 3 ladies have never heard of this Backpain Relief Solution, but once they've tried it, they didn't feel like taking it off anymore.
Transform the sitting posture and lifestyle
How has Kiper transformed the lifestyle of a teacher? Listen to what Teacher Chew has to say about Kiper Essentials Lower Back Brace.
High Returning Investment for Your Back & Spine
Financial investment is nothing odd to Spark the financial planner. This time, instead of investing in finance, he decides to invest in something priceless - spinal health.
Perfect Posture with The Perfect Working Companion
Lee Yann has been wearing Kiper most of the time when sitting and doing her work with lappie. Did her back strain improve after using it?