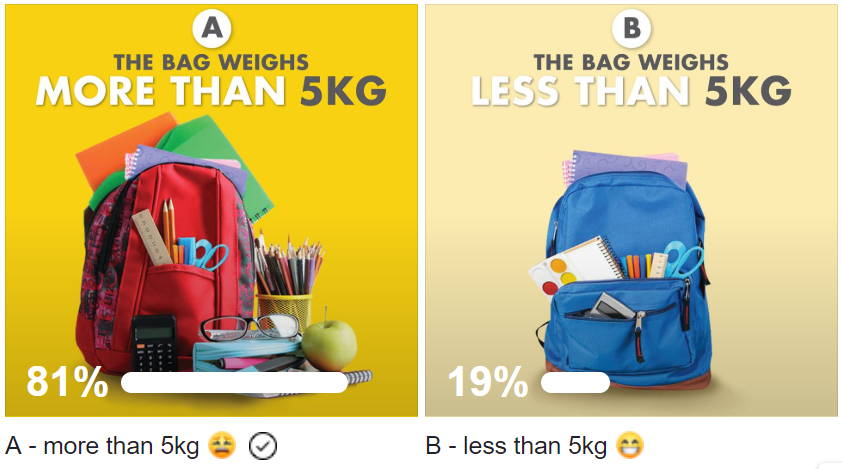 Our recent survey shows that 81% of the parents complained their children carry a bag weighing more than 5kg to school every day! Imagine how damaging it is towards children's spines!
Fret not, follow the 6 useful tips here to save your children from BIG BAD BAG!

TIPS #1
Never let a child carry more than 15 percent of his or her body weight. That means, if your child weighs 30kg, the bag must not be heavier than 4.5kg.
TIPS #2
Arrange the heaviest items closest to the child's back. Books and stationeries can be arranged after the heaviest items to prevent them from sliding.
TIPS #3
Always recommend your child to wear both shoulder straps. Wearing only one strap can cause a child to lean to one side, curving the spine and causing uneven shoulders in long run.
TIPS #4
Select a bag that equips with well-padded shoulder straps. This can help to relieve the pressure on shoulders and neck, which in turn avoid pain and tingling.
TIPS #5
Adjust the shoulder straps so the pack fits comfortably and closely to your child's back. Try to keep the bag at the position of not more than 4 inches below the child's waistline.
WANT A STRONGER,
BETTER SOLUTION
AGAINST HEAVY BAGS?
TIPS #6
OUR UPCOMING SOLUTION UPLIFTS ANY BAG.
Protecting your children against fatigue, pain, stunt growth and unevenshoulders.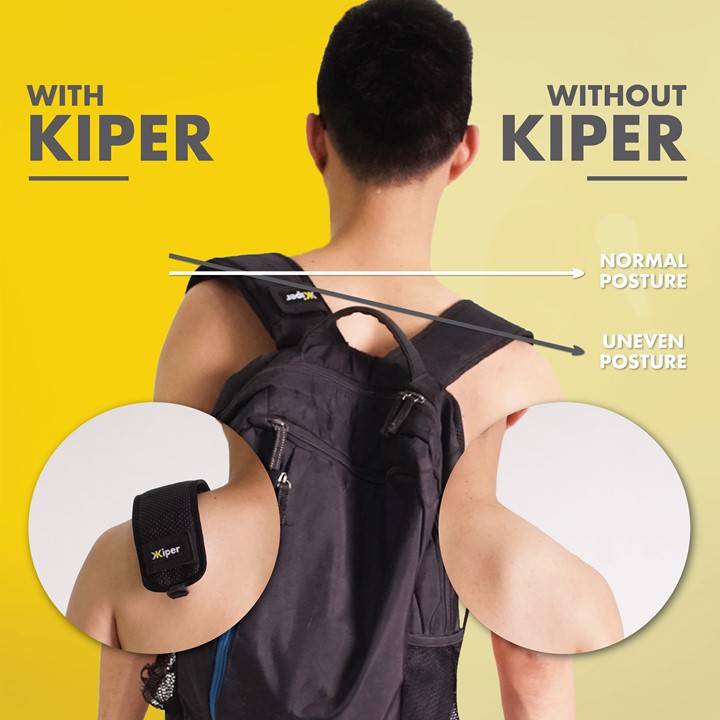 STAY TUNED FOR THE LAUNCH ON
28 MARCH